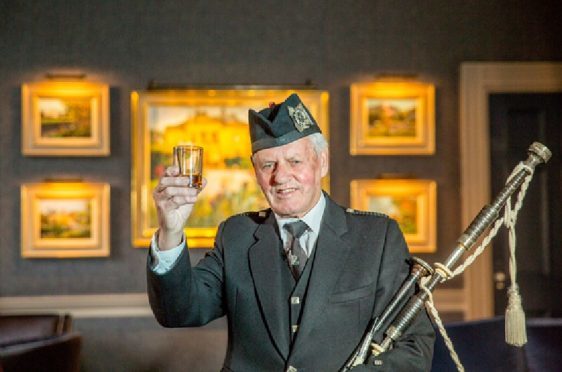 He has performed at hundreds of weddings and raised more than a dram or two at countless special occasions, but one of Fife's most familiar faces has finally hung up his bagpipes.
Ian Sword, 81, has been one of Balbirnie House Hotel's mainstays over the past 28 years and has played the pipes at more than 1,240 weddings in that time, as well as Hogmanay parites and other celebrations.
Ian ensured his final performance was a significant one by piping in a new artistic installation of works by Scotland's top colourist Archie Forrest.
A spokesperson for the hotel said: "Balbirnie House Hotel would like to thank Ian for his 28 years of wonderful service and wish him a warm and happy retirement.
"Of course, he's welcome back at the hotel any time."
The art project was initiated in 2015 by hotel owners Nicholas and Gaynor Russell, a year after the artist's daughter Maya was married at the Markinch venue.
The result is a collection of seven pieces, all of which are being displayed in the hotel's drawing room.
One of the main attractions is a painting, entitled 'Wildflowers, Balbirnie', which was created as a tribute to the hotel's success during its first quarter of a century in business.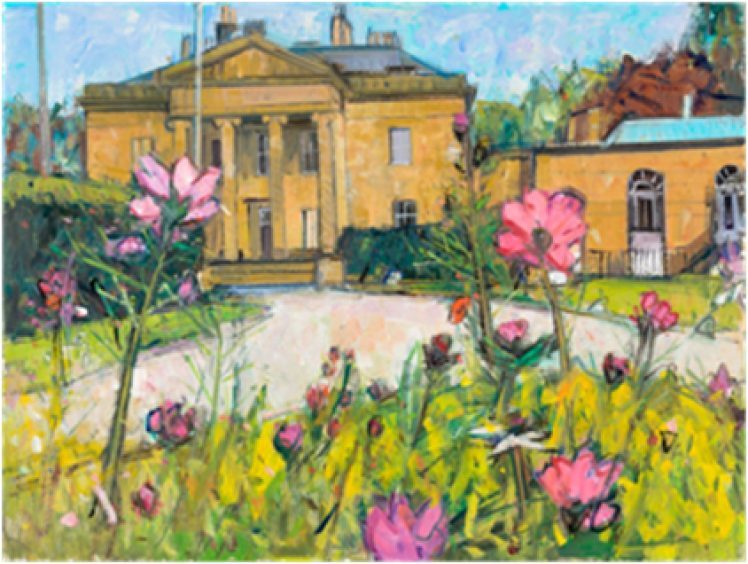 Hotel owner Nicholas Russell said: "This project is in tribute to our work colleagues at Balbirnie House Hotel, 25 years of such amazing memories of working in hospitality.
"Additionally, it is also a commemorative recognition of all the occasions and special events which have taken place.
"We pass our sincere gratitude to Archie Forrest, and all involved."
Meanwhile, it will be a triumphant return to Fife for Mr Russell this week following the hotel's incredible hat-trick at the prestigious Haute Grandeur Global Awards in Bangkok, Thailand, on Friday.
Balbirnie was named Best Destination Wedding Hotel in Europe, Best Romantic Hotel in Europe and Best Function Venue Hotel in Europe for 2017 – having been named Europe's Best Destination Wedding Retreat at the 2016 awards in Abu Dhabi.
"It has been an incredible honour for my wife Gaynor and I to represent Balbirnie's brigade, and Scotland's amazing hospitality sector," he added.
"We're so very proud to be bringing three global awards back to Markinch village, and we dedicate the collection today to the people who made it happen – our management team, the entire brigade past and present, our many suppliers, and our customers."