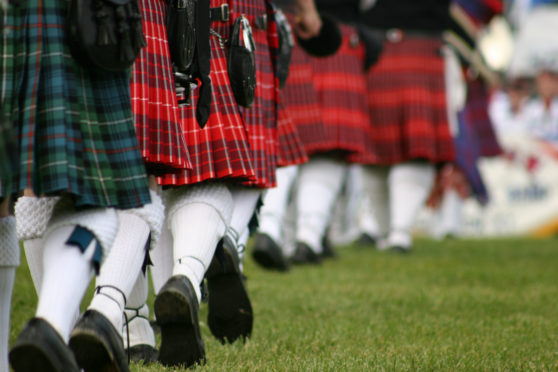 The best Highland Games heavyweights are heading for Fife this weekend for an epic clash of the titans.
Ceres will host the latest round of strongman events today at one of the most historic sporting gatherings anywhere on the planet.
Giant Czech athlete Vlad Tulacek is top of the heavyweights league this season, narrowly ahead of reigning champion Lukasz Wenta with Scottish no1 Kyle Randalls also starting to hit form.
All three will go head-to-head on Bow Butts field in a series of events designed to show how far and high they can throw and how well they can toss the caber.
Highland Games allow locals to measure up against the kilted man-mountains as registrations from all-comers are welcomed, even on the day.
Randalls, From Falkirk, said: "I can't wait for Ceres to come round. This looks like it will be the closest heavyweight league in years with Vlad and Lukasz neck and neck, but I'm getting stronger in all the events, not just my speciality of the hammer.
"The standard is creeping up which means it's harder to win but that's a great thing from the point of view of the competition."
McBookie.com can't separate Tulacek and Polish-born personal trainer Wenta and has them as 5/4 joint favourites to win on Saturday with Randalls the 6/1 outsider.
Spokesman Paul Petrie: "Ceres has an atmosphere all of its own. It's a beautiful part of the world on a summer's day and you can sense the history on Bow Butts.
"There have been strongman events on that park now for centuries but this current generation are setting new records wherever they go.
"This is top class athletics being played out all summer in communities around Scotland and it's already proving to be one of the most exciting league title races of recent times."
The Ceres Games date back to 1314 when the village was given a Royal Charter to celebrate the role local men played at the Battle of Bannockburn.
They have been staged every June since apart from brief breaks in the wake of the 18th century Jacobite uprising and during World War I.
On Saturday, apart from the heavyweights, there will be a pipe band procession, running and cycling races, wrestling, tug-o-war and piping and highland dancing competitions.
Events start at midday.