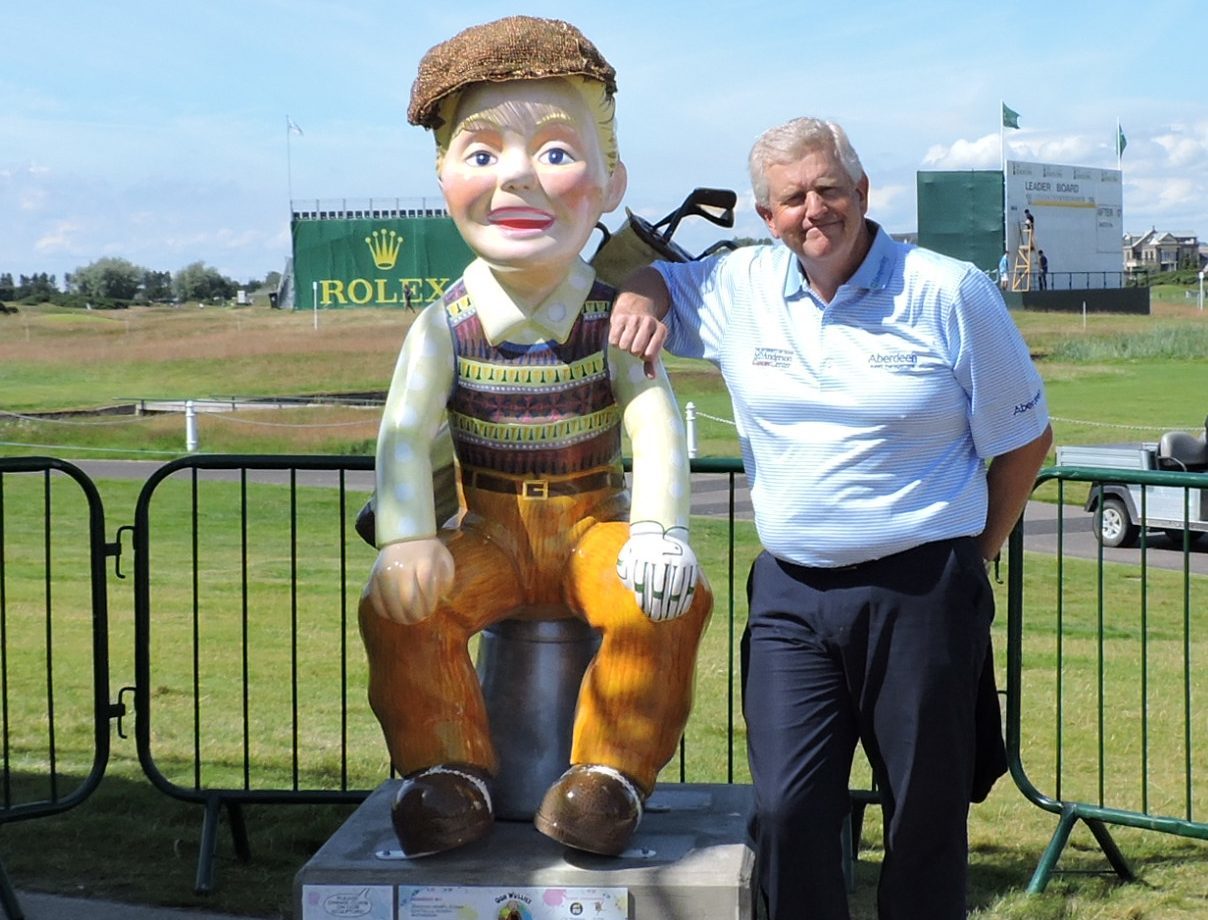 Two Scottish icons met at Carnoustie when Colin Montgomerie came face to face with Oor Wullie.
Monty was one of many golfers taking part in this week's Senior Open to sign the Oor Wullie Bucket Trail statue at Carnoustie links on Tuesday.
It is hoped that the signatures of several golfing greats will help the golf-themed creation of the famous cartoon character achieve an impressive sum when it is auction for The Archie Foundation in September.
Among the other golfers to sign their name were Sandy Lyle, Ian Woosnam, John Daly, Mark O'Meara, Jean van de Velde and Bernhard Langer.
Neil Cooney, project manager for the Bucket Trail, said: "When the Archie Foundation was involved in the Dolphin Trail in Aberdeen in 2014, they had the statue of a dolphin at the Scottish Open which was signed by a number of golfers, including Phil Nicholson.
"When it came to being auctioned there was a bidding war between Aberdeen Asset Management and the Wood Group and that dolphin sold for more than £55,000.
"As soon as we heard that, we thought we've got to get a golfing Wullie. One of the reasons he is located at Carnoustie was in the hope that some of the golfers might sign him."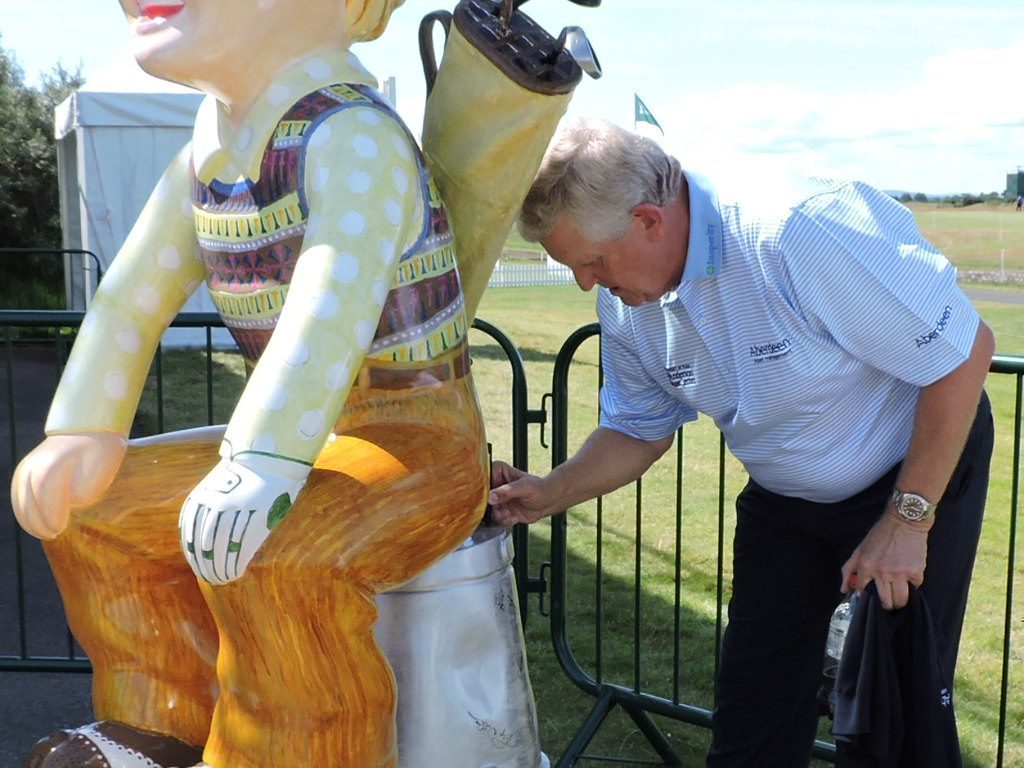 The Senior Open starts on Thursday but Tuesday and Wednesday are practice days at the historic course. There was also a pro-am tournament at the links.
The statue was removed for it to be lacquered to preserve the signatures. It will return to the course later this week in time for people with weekend tickets for the championship to have their pictures taken with it.
The general public will be able to access the statue again from Monday.
Karen Perrie of Carnoustie Golf Links said that the senior pros were very enthusiastic about signing the statue.
She said: "We have been trying to get as many of the professionals who are playing in the Senior Open as possible to sign Wullie. Around 30 golfers signed in total.
"Colin Montgomerie said he certainly knew Oor Wullie and all the golfers were happy to sign when they heard it would help a children's charity.
"The Oor Wullie statue has been a huge draw – every single day rain or shine people are queuing to get their pictures taken with him."
The Archie Foundation will use the funds raised by the sale of the Oor Wullie sculptures towards a new twin operating theatre paediatric surgical suite for Tayside Children's Hospital.
The auction will take place at Dundee Rep on September 13.