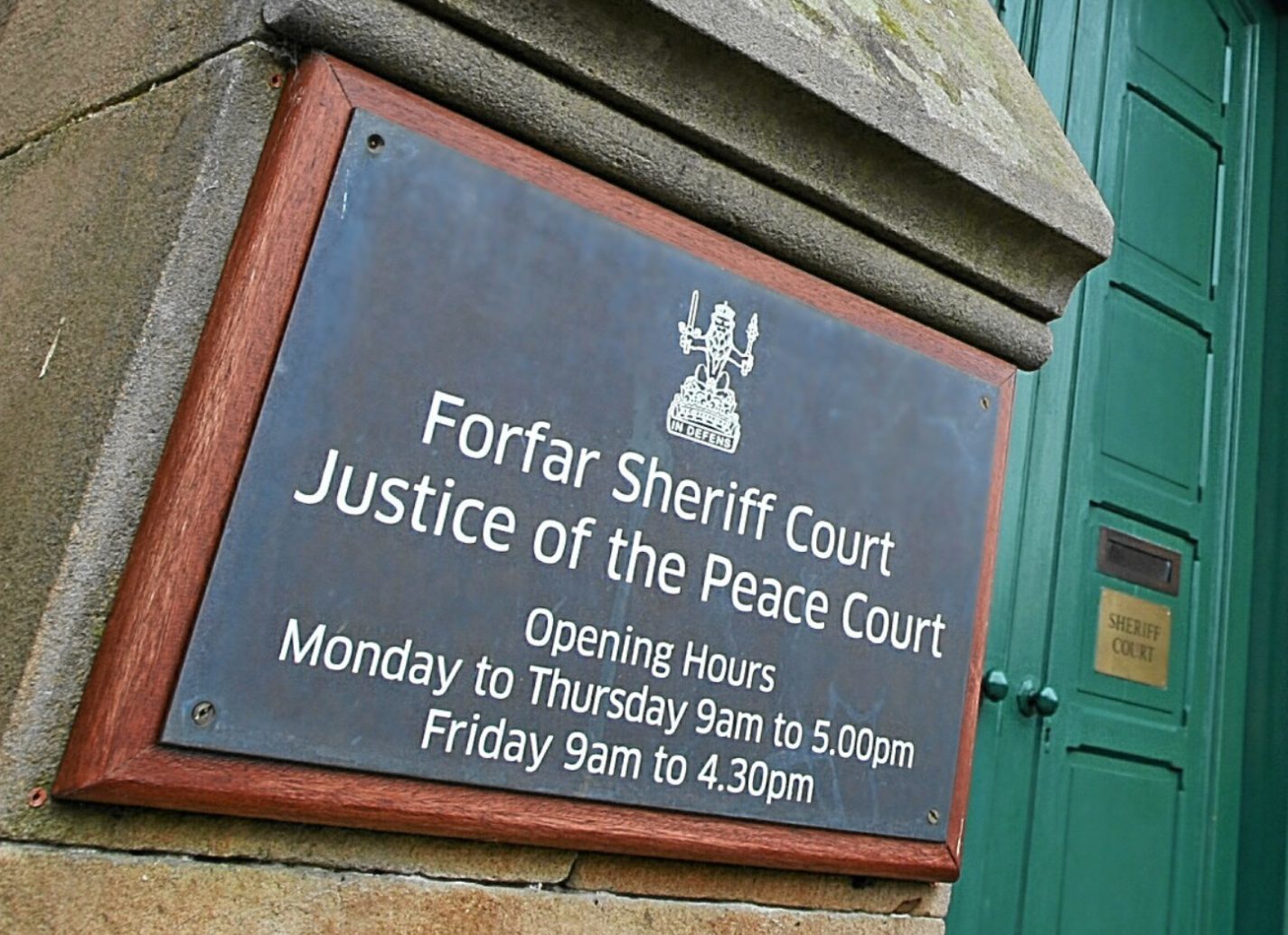 An Angus man who failed to do an hour of court-ordered work in more than two years has been given a week to avoid jail.
Michael Lee Alan Smith, from Arbroath, was told to complete 80 hours of unpaid work and a social work supervision programme following two offences in 2014.
The 24-year-old appeared from custody over breaching three community payback orders (CPO) and throwing a firework at a public place in Restenneth Drive, Forfar, on November 5 2015.
The court heard Smith had started on a CPO in 2014 after a "nasty" domestic offence but had failed to meet social workers because he was working on a boat.
Sheriff Gregor Murray gave him a week's grace to obtain a "glowing report" from an unpaid work supervisor and social workers.
Defence agent Nick Markowski said his client had "turned his life around" but a new job on a boat interfered with his court orders.
"He went down to the harbour and got work on a boat but there were pending community payback orders, so there were lapses, but not any new offending," he said.
"The job he's got is weather and tide dependent so it's not like he can think oh, I've got a social work appointment on Thursday."
A social worker addressed the court and said the boat did not work over the weekend so the department had arranged unpaid hours to be undertaken at that time.
He was in custody over a fines matter and was expected to be released later in the day.
Sheriff Murray told Mr Markowski: "He's breached everything left, right and centre.
"The court's sympathy ran out some time ago."
The sheriff told Smith: "I will explain in words of one syllable where we are.
"I've spent ages going through all these papers.
"In 2013 you had a pretty steady record of public disorder offending.
"In 2014 you committed a nasty, domestically aggravated statutory breach of the peace.
"Since then, six or seven times you failed to appear in court.
"You then had the great good luck to get a community payback order with 80 hours, of which you only completed 27 hours … in the first seven months.
"Since then you have not done one hour of unpaid work, and on no less than three occasions you had the order reinstated.
"On another order, you failed to attend four meetings with a supervising social worker.
"It's overwhelmingly tempting to send you through that door."
The sheriff told Smith he would give him one weekend to start his unpaid work and supervision, and told him he expects a "glowing report" on February 2.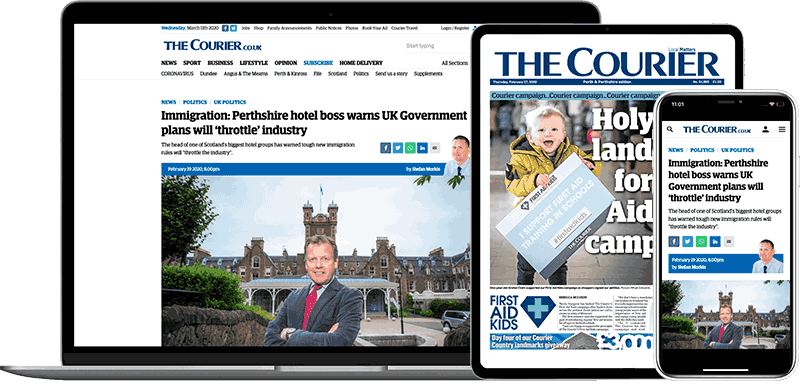 Help support quality local journalism … become a digital subscriber to The Courier
For as little as £5.99 a month you can access all of our content, including Premium articles.
Subscribe