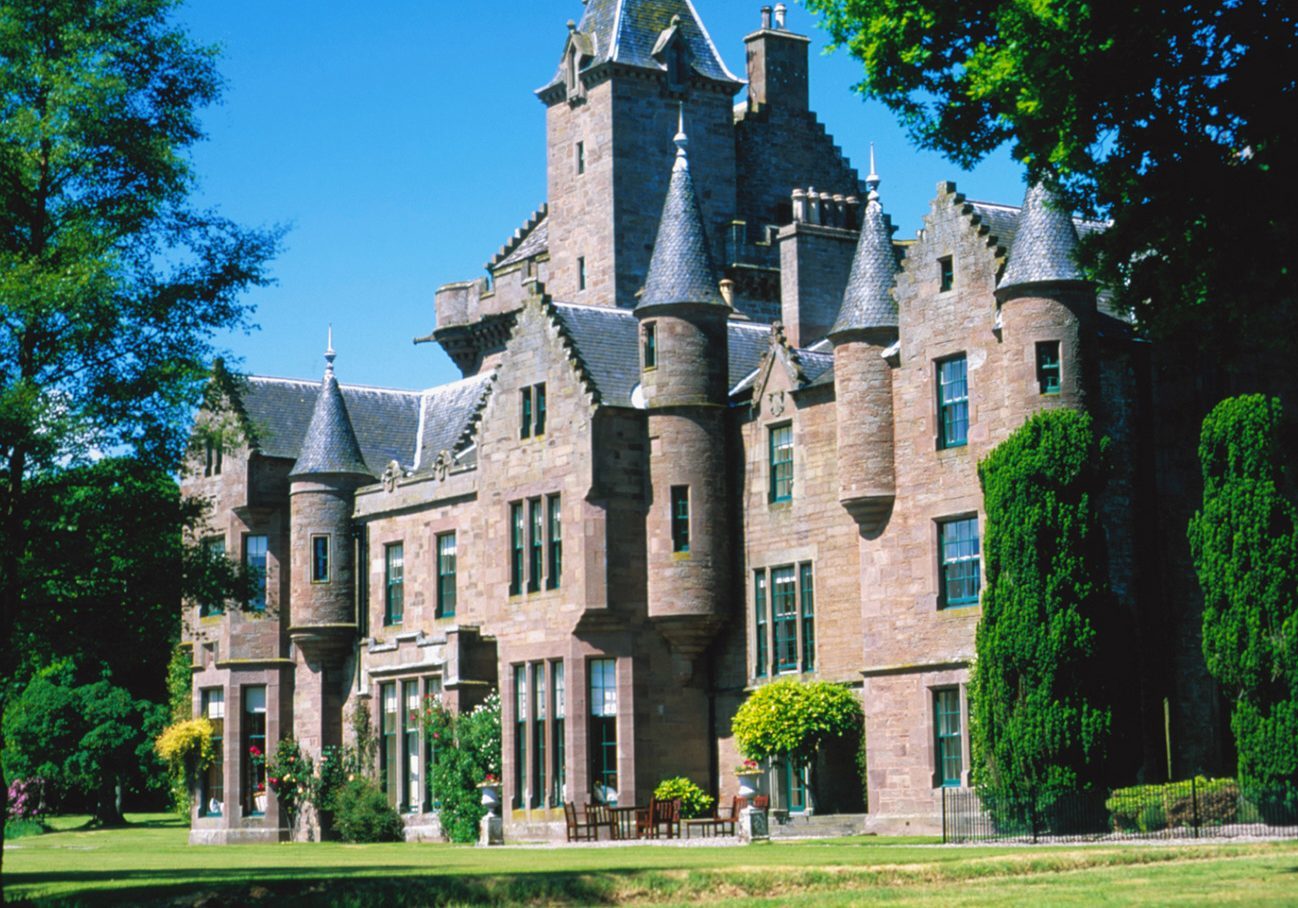 Couples set to marry at an Angus castle are being urged to contact the venue immediately as rumours circulate that a former member of staff has double booked weddings and pocketed the deposits.
Many people in the wedding trade in Tayside – including make-up artists, caterers and photographers – are circulating allegations that a former staffer at Guthrie Castle has pocketed deposits and "done a runner".
It is understood that a wedding held at the venue on Saturday was double-booked with a conference.
So far Guthrie Castle has not released a statement, but their website page reads: "Anyone who has booked for a Wedding or Event with Guthrie Castle. Kindly contact us at 01241 828691."
The widely-shared post on social media claims the nature of the alleged scam means there is confusion over how many couples may be affected or how much money is involved.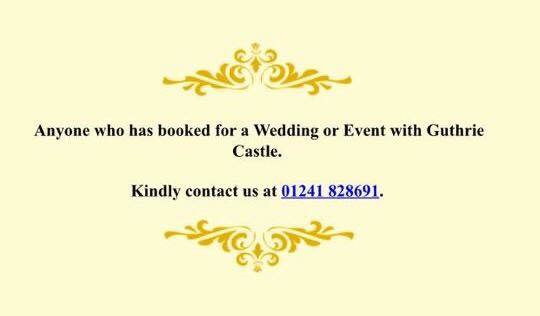 Dundee-based photographer Kirsty Brown, who runs Memento Wedding Photography, said she had several clients due to be married there.
She said: "I spoke to the make-up artist that did the wedding on Saturday that was double booked and she said it was all true."
»» Have you booked a wedding at Guthrie Castle? Please contact us on 01382 575896 or angus@thecourier.co.uk
She added that one bride-to-be she has spoken to is "absolutely devastated".
A groom who is due to be married at Guthrie Castle next month said: "We still don't know for sure if we are the only wedding booked for our date.
"They have no records of the bookings as the guy wiped the PC. They will only know when people contact them."
Photographer Angus Forbes said he had half a dozen weddings booked there in the next couple of years.
He said: "Clients have been contacting me about the situation. It seems that the Castle is completely pulling out the stops to try to solve the issues.
"It's a popular venue, an expensive venue and a great place to take photographs in."
Guthrie Castle consists of a three-storey tower house built around 1468 and a mansion house of 1760 built nearby, connected by a Tudor Gothic wing built in 1818. The house was remodelled and extended further in 1848.
The beautiful walled gardens date back to the early 17th century.
Guthrie Castle has been contacted for comment.
For full coverage, see Tuesday's Courier or try our digital edition