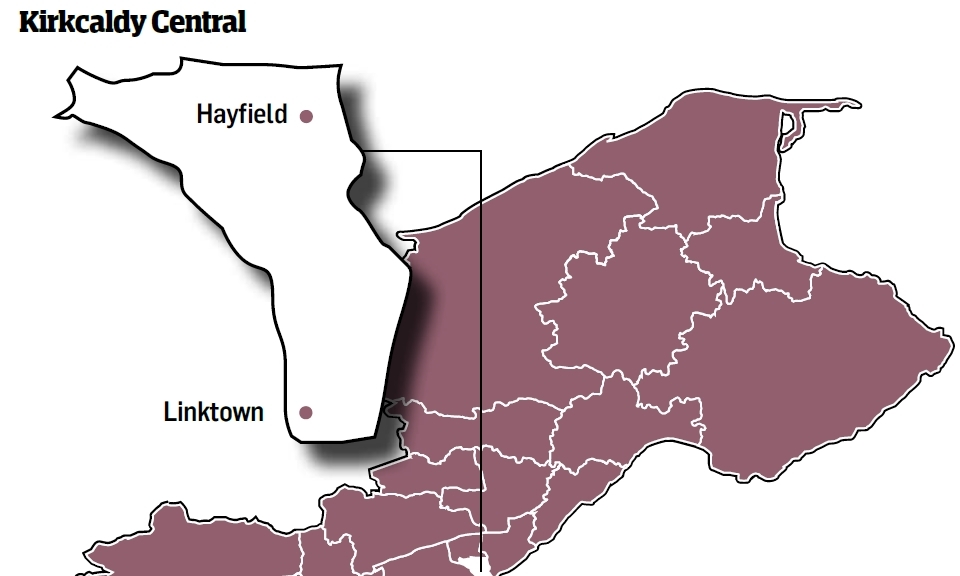 The economic downturn twinned with a boon in internet shopping has hit Kirkcaldy town centre hard.
The demise of BHS, the closure of Tesco and the loss of two major banks has left the High Street a shadow of its former self.
And as the retail park in the north of the town continues to expand, the challenge is to find a draw to make people want to return to the centre of town.
A lot has been done already – a reduction in car parking charges, an upgrade of the Fife Council car park on the Esplanade and multi-million pound renovations at either end of the High Street to name but three.
And small, independent businesses have been opening up as replacements to the large closed stores – although boarded-up shop fronts are still an all too common sight.
Painstaking negotiations have been taking place for years in a bid to attract a cinema into the town and detailed plans for the old swimming pool building have finally been lodged with the local authority.
Efforts are also under way to open a large entertainment venue to be known as the King's Theatre in the former cinema in the east end of the High Street.
Could these, along with ambitious proposals to transform the Esplanade – complete with palm trees – be enough to act as a magnet for visitors?
It would be up to the area's councillors for the next five years to ensure that the vision becomes a reality and Kirkcaldy continues to prosper.
---
Candidate profiles
The Courier invited each candidate to submit a short introduction to themselves and, if they wished, a video explaining why they deserve your vote.
Alistair Cameron (Labour)
Alistair has lived and worked in Kirkcaldy for nearly 40 years.
His business background is in sports retailing and he has his own business, ACA Sports, in the town's High Street.
Outwith the business, he is chairman of Kirkcaldy and Central Fife Sports Council and a founder member of Maggie's Fife fundraiser board.
He is "a massive Raith Rovers fan" and is an active board member of both Kirkcaldy 4 All and the recently formed Kirkcaldy Football Partnership.
He said: "I started to take an active role in local Kirkcaldy issues with the Save the Car Park Campaign a number of years ago.
"This particular decision certainly acted as a motivation for myself to take more of an interest and get further involved in the local issues of the town that I feel very passionate about."
Tricia Dakers (Lib Dem)
Tricia Dakers has lived in the Kirkcaldy area for many years and worked in Kinghorn Library until its closure.
Born into an army family, she worked across the world before a 34-year stint in the Scotland Office.
In that time she covered a wealth of areas, including agriculture and health.
Since taking early retirement in 2000, Tricia has filled her time with more community-focused roles.
Now working in Rosyth Library, she enjoys giving back to her community – something she said she would continue as a councillor.
She understands the pressures on funding for local resources and will fight vigorously for the services local people rely on, she said.
Judy Hamilton (Labour)
Living and working in Kirkcaldy Central, Judy has a track record of involvement with the local community and caring about those who need her help.
She said: "I believe in individuals and communities and I am ambitious for the people I represent."
Judy works with local groups and clubs, including sports clubs, and has worked with the Polish community, Fife Migrants Forum, the Inter-Faith Group, disability groups and tenants and residents groups.
She has supported Linton Lane Centre, Linktown Action Centre and Hayfield Community Centre through its transformation, as well as other community groups.
"I deal with hundreds of individuals on a one-to-one basis, through my regular surgeries and I have progressed many individual requests for my help," said Judy.
She added: "You can be in no doubt that if I am re-elected, I will continue to listen to, and work really hard for you and to represent you in the council."
Zoe Hisbent (SNP)
Zoe was raised and educated in Kirkcaldy and has a wealth of experience in government at local and national levels.
Having worked for many years as a successful local business owner, she now works with Kirkcaldy MSP David Torrance where she has been able to see and understand the challenges the town faces.
"As your councillor, I would be in a position to use the extensive powers devolved from the Scottish Government to Fife Council effectively," she said.
Zoe said she is passionate about ensuring the community is a fair and successful place to be and "fulfilling the huge potential of our invaluable town centre".
Cairinne Macdonald (Green)
Cairinne is a student in her third year of a course in community learning and development.
She has lived locally all her life and has worked as a youth worker in the ward for five years.
Cairinne said she believes in building stronger communities, protecting public services and improving the environment.
"My priority is to be a progressive voice for local issues," she said.
Calum Paul (Scottish Libertarian Party)
Calum was born in Kirkcaldy but went to school and college in Glenrothes.
After a brief spell in Edinburgh, where he worked as a chef, he returned to Fife and opened a small business in Kirkcaldy's Olympia Arcade.
He developed an interest in Scottish politics during the Scottish independence referendum in 2014 and was a fierce supporter of the Yes campaign.
A member of the Scottish Libertarians for almost two years, he was recently appointed as a constitutional committee member.
"In my spare time I enjoy performing in local amateur musical theatre productions and painting scale models for table-top war gaming," he said.
Daniel Penman (independent)
"If you're good enough, you're old enough", says 18-year-old Daniel Penman, who hopes to become Scotland's youngest ever councillor on May 4.
The Kirkcaldy schoolboy admits he looks young for his age but hopes five years in the council will age him enough to convince people he is not actually 15.
Daniel is adamant he should not be dismissed as a teenager with no life experience, stating: "I volunteer with two local charities, am head boy at my school and run a peer mentoring programme for pupils who need extra help.
"I believe is fairness and equality for all, regardless of age, gender or sexuality."
He believes party loyalties and rivalries should not exist at a local level and says decisions should be based on what is best for the area.
"If elected, that will be my one and only priority," he said.
Dorothy Ross (Conservative)
Dorothy was born and brought up in Cumbria but moved to Fife in 1978 when her husband David was drafted to Rosyth with the Royal Navy.
She has two children, Susanne, 42, and David, 39.
Dorothy served two terms as treasurer of the Friends of High Valleyfield child development unit and now assists on a weekly basis with the Friday craft group at Fife Society for the Blind.
In her spare time, she enjoys doing crosswords, needlework and tapestry and socialising with her friends.
Maciej Wiczynski (SNP)
A former aide to the vice-president of the European Parliament, Maciej holds two degrees – a masters in political science and postgraduate studies in management of municipal economy and housing from Warsaw School of Economics.
He was awarded the title of "Outstanding Pole in the United Kingdom 2016" for his engagement in public debate in Scotland.
In 2016, he stood in the Scottish Parliament elections on the SNP regional list for Mid Scotland and Fife.
For the past seven years, Maciej has worked in the NHS in psychiatry, looking after the most vulnerable in society – patients living with dementia.