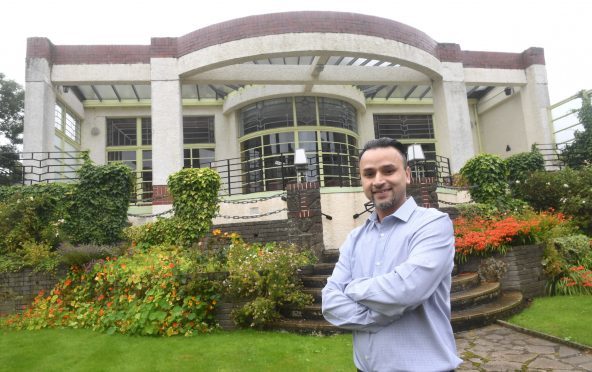 A well-known Mearns restaurant is to open in the new year — and take visitors on a voyage of discovery to colonial-era India.
The Carron in Stonehaven closed suddenly in March this year, with owner Lee Soutar blaming the oil and gas downturn.
Syed Abdul Hamid, known as Raj, who already owns India on the Green in Ballater and the Nu Spice takeaway in Stonehaven, took over the building in August.
It had been hoped the restaurant would be open by Christmas, but planning complications owing to the venue being a B-listed building have delayed matters.
Raj said he is now aiming to have the restaurant, which will be named Carron to Mumbai, open at the end of February.
And the new owner has now also revealed details of his planned design and theme.
Raj said: "It's very exciting. It'll be something very different in a themed restaurant."
The old function room at the restaurant will be transformed into an early 19th Century colonial-themed wine bar.
"You come, have a glass of wine and then you have a long corridor," he added. "What I'm doing is I'm building an Orient Express train in the corridor."
The Orient Express will then lead to the Mumbai-themed main restaurant, which will be called the Mumbai Rooms.
Raj added: "It's a one-of-a-kind themed restaurant. I couldn't find anything matching my theme.
"I've spoken to Michelin star chefs, taking ideas and inspiration from them.
"This will attract tourists to the area. It's a very iconic building."
Raj is planing to use locally-sourced ingredients to create dishes at the restaurant.
"I'm trying to balances the spices to local available produce," he said. "When I took over the Carron I had to think 'how do I maintain this icon and make it more attractive to people?' You have to give them something different."