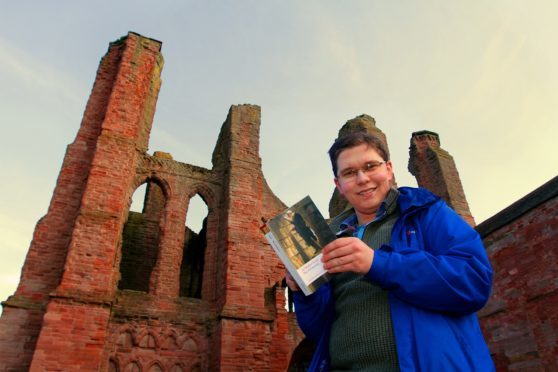 A Romanian national who made Angus his home because of his love of Sir Walter Scott novels has said he would be distraught if he was sent home.
Edinburgh University student Hunor Deak and his Arbroath-based family first arrived in Scotland from Transylvania in 2011 but are now facing up to an uncertain post-Brexit future.
Mr Deak, 20, who studies geology, applied for permanent residency but has been turned down while his mother Florina has been refused British citizenship after six months of applying to the Home Office.
Mr Deak said: "I am angry as my mother and I did nothing wrong. We filled in all the paperwork and we stayed as professional as possible.
"We sent in all the documents requested. However, they were seeking excuse after excuse to reject it.
"I am tired that my mother tries to do the right thing yet she gets no results."
Mr Deak's 14-year-old sister Doro is also at risk if her status can't be resolved and he said all three should be granted citizenship "as we have skills the country does need".
Mr Deak said his mother's marriage to Arbroath man Ian Cairns is no guarantee that she'll be able to stay post-Brexit and he said the uncertainty was hugely unsettling for the family.
Mr Deak, who studies geology within a MEarthSci degree at Edinburgh University, said they will keep trying to successfully apply but admitted it's an expensive process.
However, he said the thought of returning to Transylvania would leave him "distraught".
He said: "The future? I am always fearful of the future, to be honest. Having the citizenship solved would just remove one factor of worry."
Mr Deak grew up in Romania reading Sir Walter Scott's novels which immortalised the nearby fishing village of Auchmithie where the original Arbroath smokie hails from.
He said his dream is to keep living in Scotland as a British citizen and go on to work as a geologist and study the country he has fallen in love with.
Mrs Deak Cairns said: "All I want that the Home Office have clearer rules and not to reject everything."
Angus South SNP MSP Graeme Dey said: "I can understand how unsettling this is for the family and know from other constituents who have embarked upon this process how complex and indeed expensive it can be.
"With the uncertainties created by Brexit more and more EU national who have settled in Scotland are exploring their options for ensuring that come what may they are able to remain here, where they have made their homes.
"My office would be happy to offer whatever assistance we can.''
A Home Office spokesperson said: "Any EEA national wishing to apply for British citizenship must provide evidence of permanent residency to support their application.
"In order to obtain a document confirming a right of permanent residence, an applicant must show they meet the relevant criteria and provide the required evidence.
"All applications are considered on their individual merits in line with the relevant law."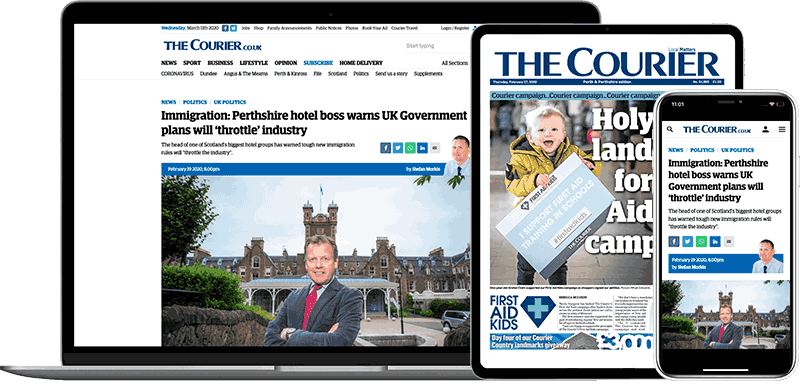 Help support quality local journalism … become a digital subscriber to The Courier
For as little as £5.99 a month you can access all of our content, including Premium articles.
Subscribe