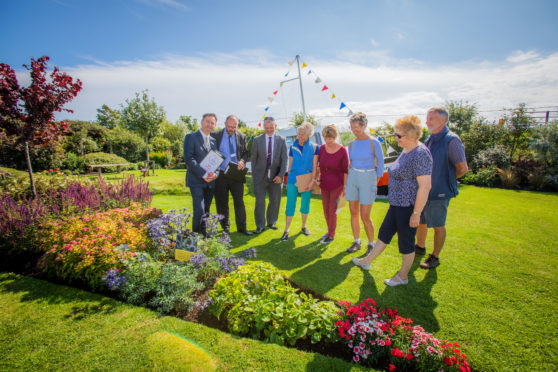 An Angus village is representing Scotland in the coastal category of Britain in Bloom.
East Haven will be judged alongside, Filey, Lytham St Annes, Hunstanton, St Clement and Fishguard and Goodwick.
Britain in Bloom judges Richard Budge and David Jamieson visited the village on Friday with trainee judge Dale Hector.
The big day has arrived – ready to welcome Britain in Bloom judges, David Jamieson, Richard Budge and Dale Hector to East Haven. Hoping to show them that great things happen in small places 😁

Posted by Our East Haven on Thursday, 2 August 2018
East Haven is one of only five places in Scotland to be put forward to the UK finals and volunteers have been working round the clock to bring the village up to the standard expected at this level.
Despite competing against coastal towns with populations of over 100 times the size of East Haven the volunteers have not allowed themselves to feel overwhelmed.
Ian Bancroft, from East Haven Together, said: "Hundreds of volunteer hours have been committed to the management and maintenance of green spaces, gardens and public areas.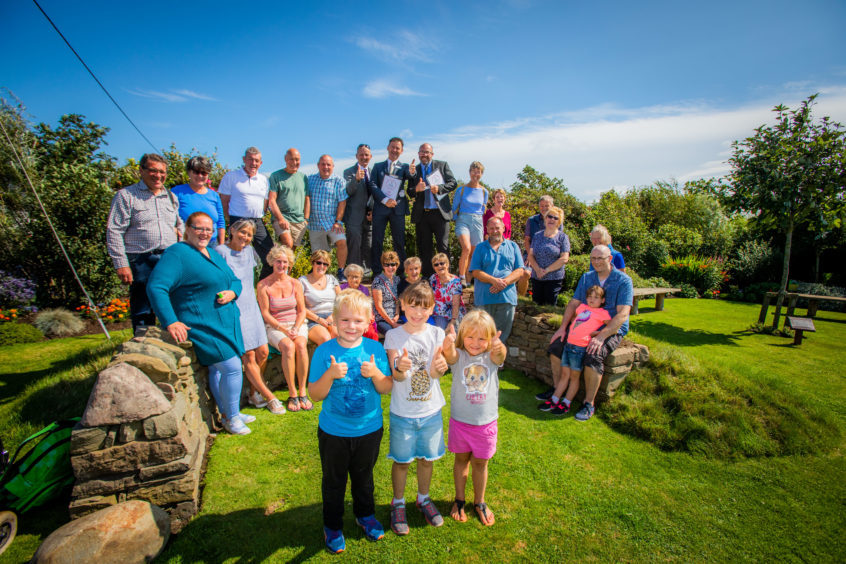 "However, the judges also look for evidence of environmental responsibility and for East Haven this has meant building water recycling systems, composting units and protecting wildlife.
Not long now until the Britain in Bloom judges arrive. Even the bus stop has had a makeover. If it doesn't move it either get's cleaned or painted 🤣

Posted by Our East Haven on Thursday, 19 July 2018
"Planters have been built out of recycled wood and volunteers havepainted and repaired street furniture."
The main community garden areas in East Haven were designed by Karen Laing when the village appeared on BBC1's Beechgrove Garden programme in 2014.
Since then the gardens have been developed and extended using native coastal perennials, selected for sustainability.
Visitors on National Cycle Route 1 have been welcomed with refreshments on an enhanced area of the cycle path and a pop up cafe has provided refreshments on sunny Sundays.
Earlier this year, East Haven received the only community-led beach award on mainland Scotland and more than 120 volunteers have participated in beach cleaning events in 2018.
The RHS Bloom competition is based around the three pillar concept of Horticultural Achievement (HA), Community Participation (CP) and Environmental Responsibility (ER).
East Haven Together will highlight activities undertaken from November 2017.
East Haven volunteers will have to wait until a ceremony in Belfast on October 19 to find out how successful they have been in the UK awards.
The fishing port of East Haven was recorded in Coupar Angus Abbey in 1214.
This makes East Haven one of the earliest recorded fishing communities in Scotland.