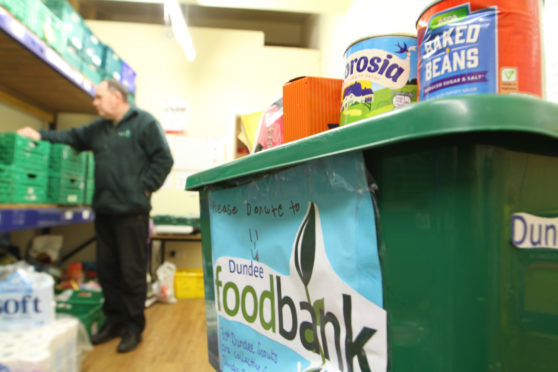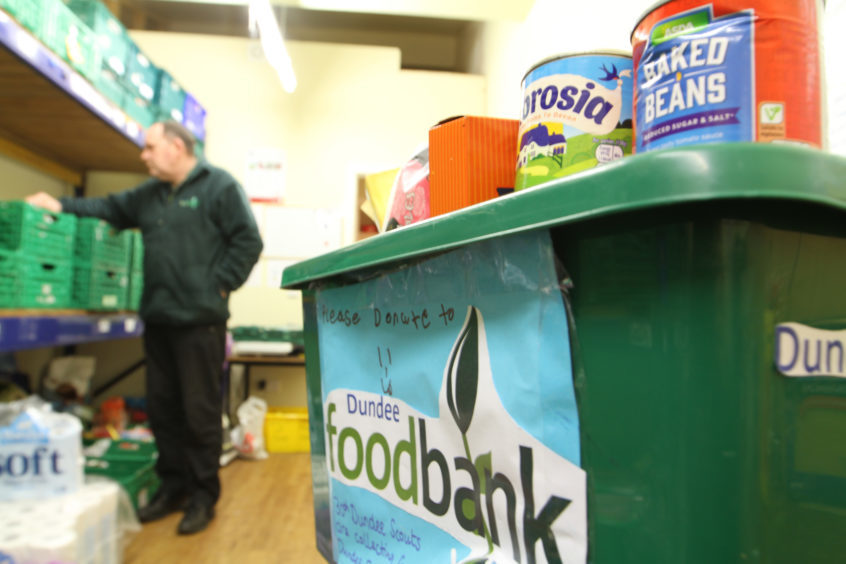 Dundee's foodbanks have appealed for donations and volunteers after an "unprecedented" increase in demand for food parcels during the lockdown.
One city foodbank reported a four-fold increase in the number of parcels it has had to deliver – around 200 a week since the social distancing measures began – while another organisation is struggling to answer all of the phone calls it is receiving.
The spike in demand comes after a large number of people in the city were made redundant or saw a dip in their income since being furloughed or put on sick pay, according to Dundee Foodbank stock co-ordinator Michael Calder.
He added: "We have seen a significant increase in demand over the past week, it really is unprecedented.
"We've got not only the people that would normally be referred to us, but also people that we would never see under normal circumstances – people who had jobs or were self employed but have seen a fall in income after businesses had to close.
"They don't have savings to fall back on. It reminds us of how fragile our incomes are.
"Our phone has been ringing off the hook, there were a number of calls that were unable to get through."
Michael said the lockdown has created confusion about how people can donate to foodbanks.
He said the best way was for people to drop off one or two items of non-perishable food at the foodbank stations at supermarket entrances, while doing their essential shopping.
He added: "If lots of people do this, it adds up and will be the only way we can keep up with demand."
Meanwhile the Taught by Muhammad foodbank is looking for delivery drivers and donations of tinned soups, mashed or tinned potatoes, tins of macaroni cheees, rice puddings, cereals, long life milk and other non-perishables.
Items can be dropped off in the crates that the organisation has laid out outside its premises on 31 Dunsinane Avenue, between 11am and 2pm.
Rizwan Rafik, of Taught by Muhammad said: "We are also looking for delivery drivers – this would also be a contactless system, as they would be dropping off food parcels outside people's houses.
"The demand for our service has increased significantly.
"I'd say we're delivering four times the number of parcels we normally deliver – probably around 200 a week. Normally it's nowhere near that number."