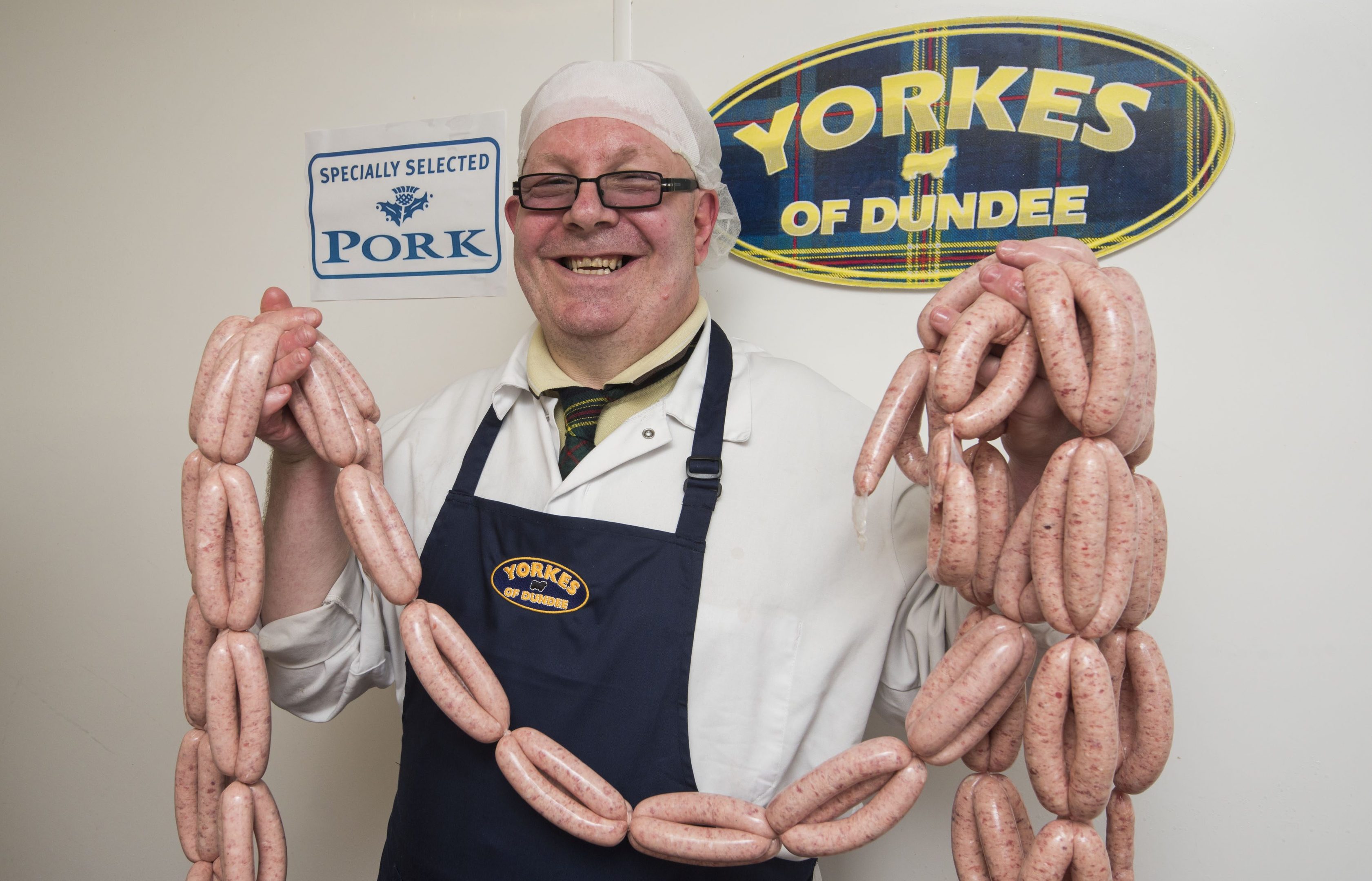 A Dundee butcher is hoping to break a sizzling world record for the largest number of sausages produced in a minute.
Dave Patterson, who works at Yorkes in the Hilltown, will go head to head with an Aberdeen butcher this weekend in order to try to smash the current Guiness world record of 44 sausages linked in 60 seconds.
The exact number Dave is aiming for is being kept under wraps until the big day on Saturday, but he hinted that he has already broken the record by a large margin during his practice runs.
Dave, a general manager, said: "I've been working at Yorkes for 30 years – I started when I was 16 and worked my way up, so I've had plenty of practice!
"I'm looking forward to the challenge, it would be great if I can set this record.
"Linking sausages is a skill which is disappearing as it's being done more and more by machines and becoming automated."
The idea for the record-breaking attempt came about as an offshoot of the Taste of Grampian food and drink festival, which Yorkes butcher is sponsoring.
Owner Frank Yorke said: "Dave has been with us since the early 1980s.
"As a general manager he has been looking after the manufacture of sausages for years, so he does this all day, every day.
"Breaking the world record would be great recognition for his skills and also for our business.
"It would also be great to bring the title back to Scotland as the current record was set in England.
"Our company has supplied the Aberdeen region for 30 years and we sponsor the Taste of Grampian festival.
"The world record attempt is going to be an offshoot of the festival.
"Dave will be up against a butcher from Aberdeen and although we hope that he wins, if he doesn't then it would be a testament to the skill of the other butcher.
"We can't say yet exactly how many sausages he's going to link, but we can reveal that it's significantly more than the current record."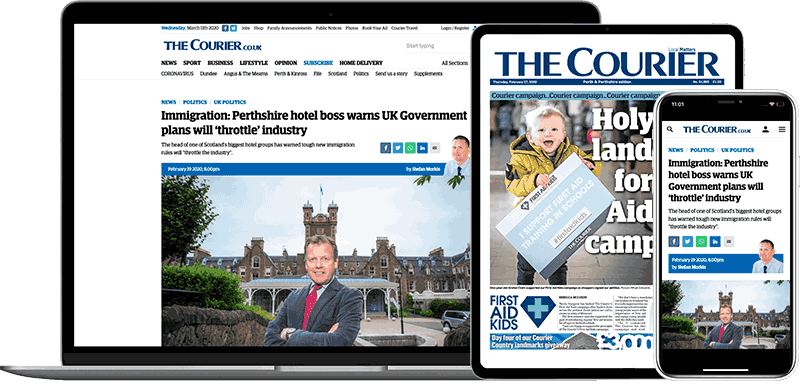 Help support quality local journalism … become a digital subscriber to The Courier
For as little as £5.99 a month you can access all of our content, including Premium articles.
Subscribe