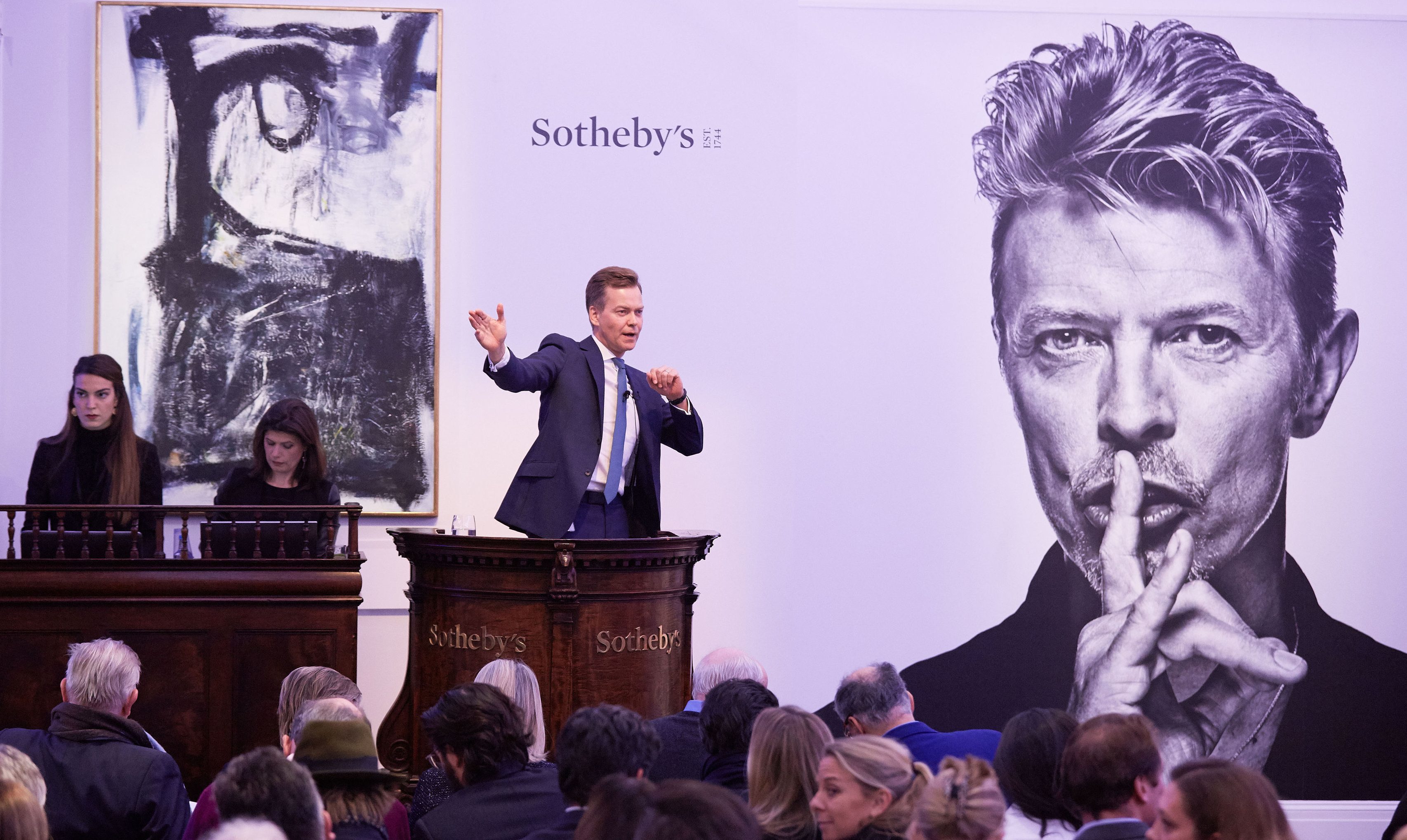 A six feet five inches bronze sculpture by the late Dundee sculptor, William Turnbull, which was treasured until his death by David Bowie, sold for £317,000 at auction.
It was more than double the £80,000 to £120,000 the sculpture, Large Idol had been expected to fetch.
The mystery bidder at the Sotheby's sale made it the third most valuable sculpture by Turnbull sold at auction.
Small Venus,the other William Turnbull sculpture in the David Bowie auction, sold for £35,000, nearly three times the expected £8,000 to £12,000.
In total, buyers spent £24.3 million on the sale of Bowie's vast personal art collection after initial estimates predicted sales of between £8.1 million to £11.7 million.
A 1984 painting by Jean-Michel Basquiat called Air Power sold for an unprecedented £7.1 million after intense bidding.
Frank Auerbach's painting Head of Gerda Boehm – a piece famously adored by Bowie – sold for £3.8 million, 10 times its estimate and a record for the artist.
Along with the Auerbach piece, the first session of auctions for Bowie's collection broke 11 records for 20th Century British artists.
The musician, who died in January aged 69, was a passionate collector of modern art and, during his life, kept his collection largely private.
Collectors from 46 countries registered to bid for the 47 works on offer, after 37,000 people attended the display at Sotheby's, the most visitors ever at a pre-sale exhibit in London.
Oliver Barker, the chairman of Sotheby's Europe said: "Sotheby's is truly honoured to have had the opportunity to share this collection with the world and, in doing so, offer a fresh insight into the creative mind of one of the greatest cultural figures of our time."
A spokesperson for the Estate of David Bowie, which will receive the money raised at the auctions, said: "David always enjoyed sharing the works in the collection, loaning to museums and actively supporting the art and artists that were part of his world.
"While the family have kept certain pieces of particular significance, now was the time for others to share David's love for these remarkable works and let them live on."
More of Bowie's collection is due to be auctioned on Friday in two further sales.
William Turnbull
Dundee-born Turnbull's life was a classic rags to riches story.
When his father lost his job as a shipyard engineer during the Great Depression the 15-year-old was forced to leave school and find part-time work as a labourer.
He went on to a role painting film posters before being employed as an illustrator by DC Thomson.
He also attended an evening drawing class at Dundee University,where he was taught by Dundee artist James McIntosh Patrick.
In 1941,during the Second World War,he joined the RAF and served as a pilot in Canada,India and Ceylon (now Sri Lanka).
When the war ended he became a sculptor. In 1960,he married artist Kim Lim and in 1962 he travelled to Japan, Cambodia and Lim's native Singapore. He later produced a series of totemic sculptures which were inspired by the religious sites he had visited on his travels.
William Turnbull was ninety when he died on November 15, 2012. Some of his work is owned by the Tate Gallery,in London,and by the Scottish National Gallery of Modern Art in Edinburgh.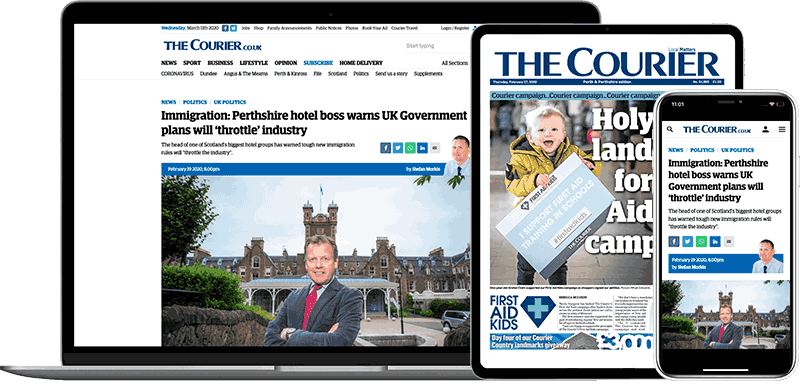 Help support quality local journalism … become a digital subscriber to The Courier
For as little as £5.99 a month you can access all of our content, including Premium articles.
Subscribe