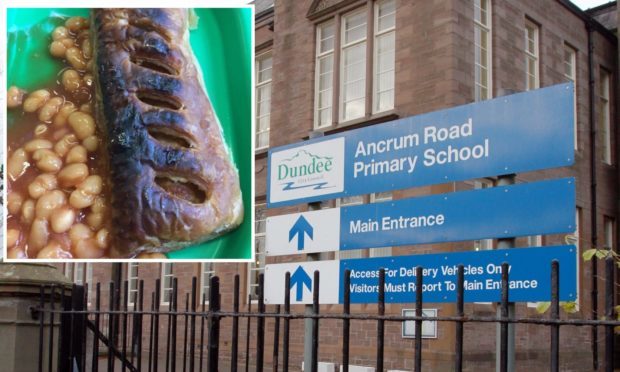 A Dundee councillor has called for an investigation amid claims children in deprived areas are being served poorer quality school lunches than those in more affluent areas.
Lochee councillor Charlie Malone said he had been inundated with calls from parents expressing concerns about school food in the city.
The calls and messages  came after The Courier published a photograph of a burnt sausage roll and beans that were served to a child at Ancrum Primary School.
Councillor Malone said that while some parents had praised school meals, others had complaints about the quality and the "lack of choice".
He explained: "After the article was published I had at least half a dozen parents with children at Ancrum Primary School contact me to say they also didn't think the quality of the food was good.
"I also had calls from people with concerns about the food at St Mary's RC Primary School.
"Parents are saying their kids come home hungry because the portion sizes are too small — and these are fairly petite children we're talking about.
"There is also concern about the lack of choice. I've been told that the menu published on the Tayside Contracts website doesn't reflect the choice on offer in reality.
Firm promises to investigate claims children are being served substandard food in Dundee schools
"The perception from some parents is that schools in working class areas receive food that is of worse quality than in more affluent areas.
"It is just their opinion, but it still concerns me that this perception of inconsistent quality exists.
"Tayside Contracts have assured me they're carrying out an investigation and what I would ask is that they look at quality across the city and update me on this. Hopefully, lessons can be learned."
Councillor Malone added that there had been some positive feedback, with families praising  the food at Glebeland Primary School, which was described as 'excellent'."
He has now contacted Tayside Contracts, who provide school meals in Dundee, for reassurance that an investigation will be conducted into the claims of inconsistent quality of food across the city.
Gary Conway, facilities business manager at  Tayside Contracts, said: "To ensure consistency in relation to quality and choice across the Dundee school estate the same menu, supply chain and standard recipes are used and we are fully compliant with the Scottish Governments legislative requirements in terms of portion size and nutritional value etc, in addition a pre-ordering system is in place to ensure that all pupils receive their chosen meal from the four menu choices of that day.
"For these reasons I am having difficulty understanding where these complaints are coming from particularly since we have no previous records of these concerns.
"Quality and customer satisfaction is a high priority at Tayside Contracts. I will investigate these concerns to ascertain if there any areas for service improvement."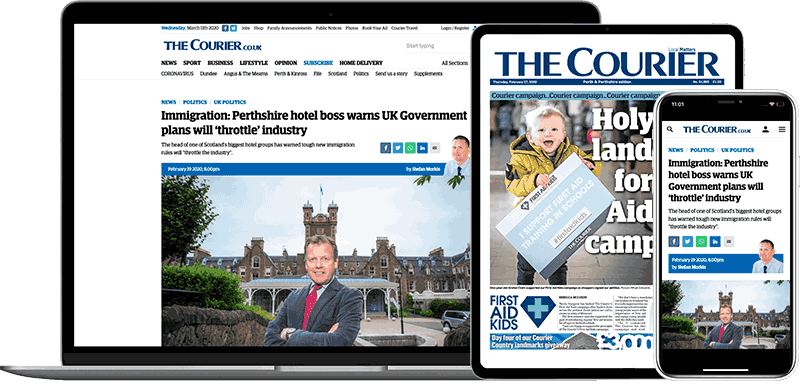 Help support quality local journalism … become a digital subscriber to The Courier
For as little as £5.99 a month you can access all of our content, including Premium articles.
Subscribe