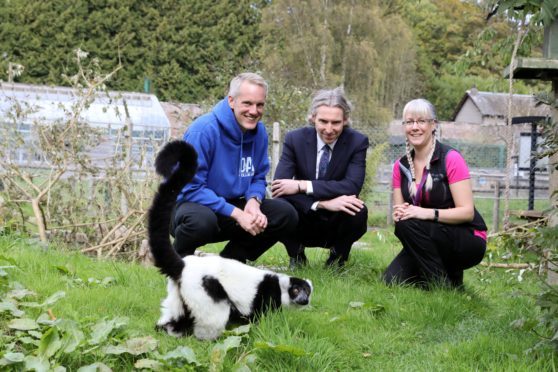 A pioneering new course has been launched in Dundee giving students the chance to work directly with threatened species such as lemurs and bears.
Dundee and Angus College (D&A) will begin offering its zoo animal behaviour and welfare course from January next year in conjunction with Camperdown Wildlife Park.
Students will be offered the choice of working with any of Camperdown's 21 animals, from European brown bears to red-bellied lemurs, on the six-month SCQF level 6 course.
Sparsholt College Hampshire is currently the only other institution in the UK which  offers anything similar.
Those who enrol will get to analyse the behaviour of the creatures, as well as producing  research and reports on their findings.
They will film their work throughout the six months, producing a video diary or documentary counting towards the final grade.
The college will even offer up use of wildlife spy cams for students.
Chris Ditchburn, who has taught at the college for more than 10 years, said studying zoo animals academically was a completely new idea north of the border.
He said: "What we're trying to do here has never been attempted before in Scotland and we're glad to have the support of the SQA and the staff at Camperdown who have been with us every step of the way to make our students' dreams a reality.
"We spent many hours with Camperdown Wildlife Centre and working out what would be useful for people to learn.
"They have given us permission to work with all of the animals which is great.
"At first, we feared they'd come back to us and say 'you can work with the goats — but that's it'."
Admissions for the course will open from mid-October with work beginning in January 2019.
The course could potentially expand and work with other wildlife parks in the future, depending on demand.
Mr Ditchburn added: "The response already has been amazing. So many people have said they would love to do it.
"We already have three students signed up and we haven't even advertised it yet.
"This course will give learners who wish to work in the field of zoo animal care the tools they need to thrive in an ever evolving career path."
Aileen Whitelaw from Camperdown Wildlife Centre, added: "We're thrilled that D&A College have worked with us to put this together.
"At Camperdown Wildlife Centre we're always looking for better ways to care for our animals and working with our talented young people is the best way to bring in some fresh ideas."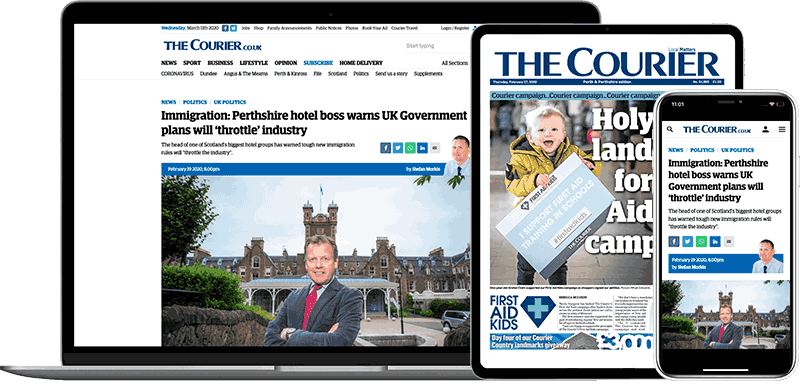 Help support quality local journalism … become a digital subscriber to The Courier
For as little as £5.99 a month you can access all of our content, including Premium articles.
Subscribe