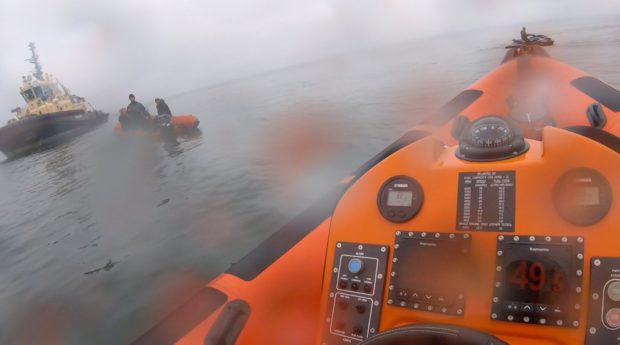 Four people have been rescued from a busy shipping lane in the Forth after their boat ran out of fuel while out on a pleasure trip.
Kinghorn lifeboat crew were scrambled at 10.40am on Sunday, June 13 morning after they received a 999 call from the casualty vessel reporting that the small boat was drifting in thick fog into the shipping channel off Burntisland, with three merchant ships approaching.
Helm Scott McIlravie said: "We arrived on scene within five minutes of launching and found the vessel adrift.
"The boat, which was newly purchased, had run out of fuel during a pleasure trip.
"Due to the fast approaching ships we quickly set up a tow to move the small boat to safety out of the main channel.
"The casualty then managed to phone a friend who was nearby on a jet ski and they brought some fuel to the small boat.
"The engine was able to be restarted so we escorted the boat back to Burntisland bay where Kinghorn Coastguard team were waiting to assist.
"When preparing to go to sea, we would always recommend that you thoroughly check your vessel for defects and to ensure there is sufficient fuel for your trip.
"This is particularly relevant if you have not used the boat for a while and it has been out of the water. You should also have life jackets, suitable clothing and a means of calling for help, particularly a VHF radio."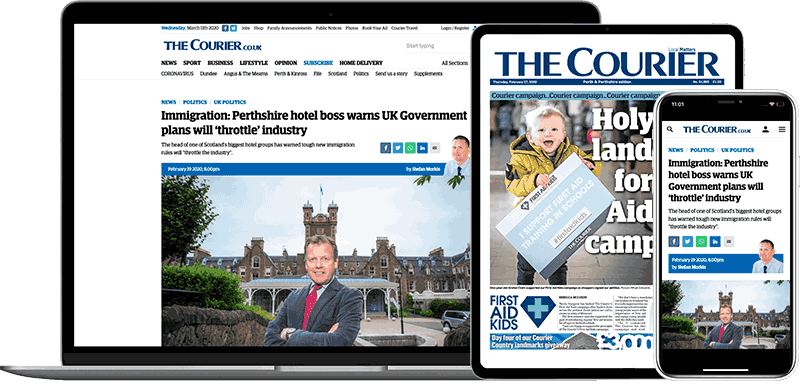 Help support quality local journalism … become a digital subscriber to The Courier
For as little as £5.99 a month you can access all of our content, including Premium articles.
Subscribe