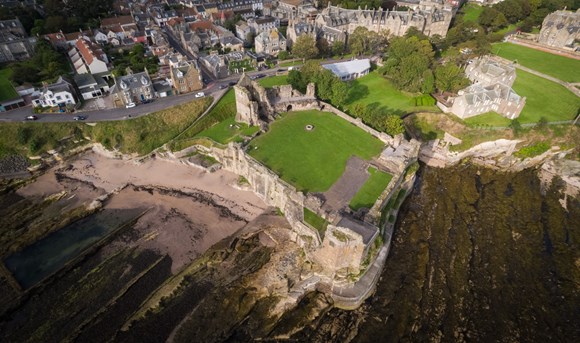 St Andrews Castle and the town's historic cathedral have reopened to the public for the first time since lockdown.
The landmarks, which are managed by Historic Environment Scotland (HES), are now operating with a few changes to take into account social distancing measures.
This includes one-way systems in some locations and the closure of some indoor areas where physical distancing is not possible.
Visitors are required to pre-book tickets and are asked to wear face coverings when entering any internal spaces in line with Scottish Government guidance.
Alex Paterson, chief executive of HES, said: "Our historic sites are internationally renowned symbols of Scotland, and their reopening is an important milestone not only for our organisation, but for the country as a whole as we continue on our journey to recovery following the Covid-19 pandemic.
"We know how keen people are to access historic sites and are pleased to be able to open up both St Andrews Castle and its magnificent cathedral so as many people as possible can enjoy its magnificent surroundings.
"It has taken a significant amount of planning to reach this point, and I'm very proud of the efforts of all of our staff who have been instrumental in making these sites ready to safely welcome visitors once again.
"I'd also like to thank visitors for their patience throughout this period of uncertainty and offer reassurance that the safety and quality of their visitor experience has been at the forefront of our preparations."
New opening times have been introduced, and visitors are encouraged to check the HES website for details.