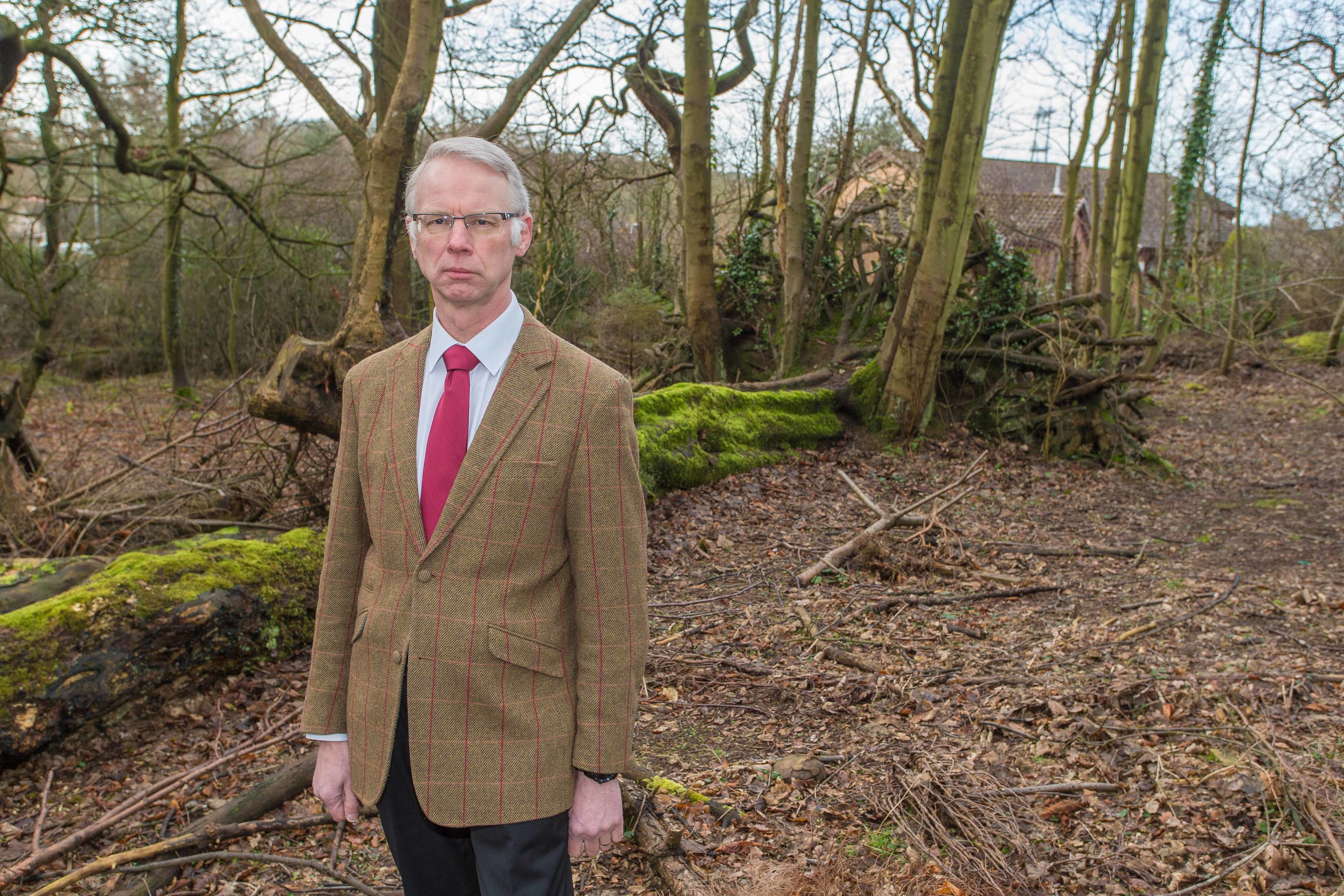 An act of "ecological vandalism" has seen several trees cut down illegally in Glenrothes.
Police are investigating after established trees – some around 30 years old – were cut down in the Pitcairn area of the town, potentially jeopardising the rest of the woodland.
Oaks, maples and sycamore trees have been unlawfully hacked or sawn down at an area at McTaggart Way, which experts believe would cost around £18,000 to restore in lost leaf area.
Gary Gillespie, a consultant professional tree inspector with land management company Greenbelt, described the incident as "ecological vandalism, adding: "It's illegal to fell trees on another person's land or cut back beyond your legal boundary.
"Such felling or excessive cutting may place other trees at greater risk of being windblown or diseased.
"Some of these trees were 30 years old and their loss will greatly impact the local environment. It could also harm local wildlife, which depends upon such habitats for shelter and food."
The woodland in question is maintained by Greenbelt, a private firm that has in the past come in for criticism from residents over its management of trees in the town.
The company has stated that it will only undertake tree felling as part of its woodland management plan or where there is a risk of danger to property or the public.
However, in a statement, the company confirmed that the illegal felling has occurred shortly after receiving complaints regarding encroachment from the McTaggart Way trees and that it intends to replant those trees lost.
Local councillor John Wincott, who is also Fife Council's spokesperson for the environment, added: "This is a really upsetting incident and I have received complaints about this from Greenbelt and a local resident, who is particularly upset.
"I am at a loss to understand why anyone would do this.
"This raises questions not just about the vandalism, which is bad enough, but also about safety.
"We cannot have someone with a chainsaw just cutting down trees in a public area with no regard for safety or the law.
"I have spoken to Police Scotland and understand that their enquiries are ongoing and I hope they find this person before they do any more damage, or worse."
jowatson@thecourier.co.uk.