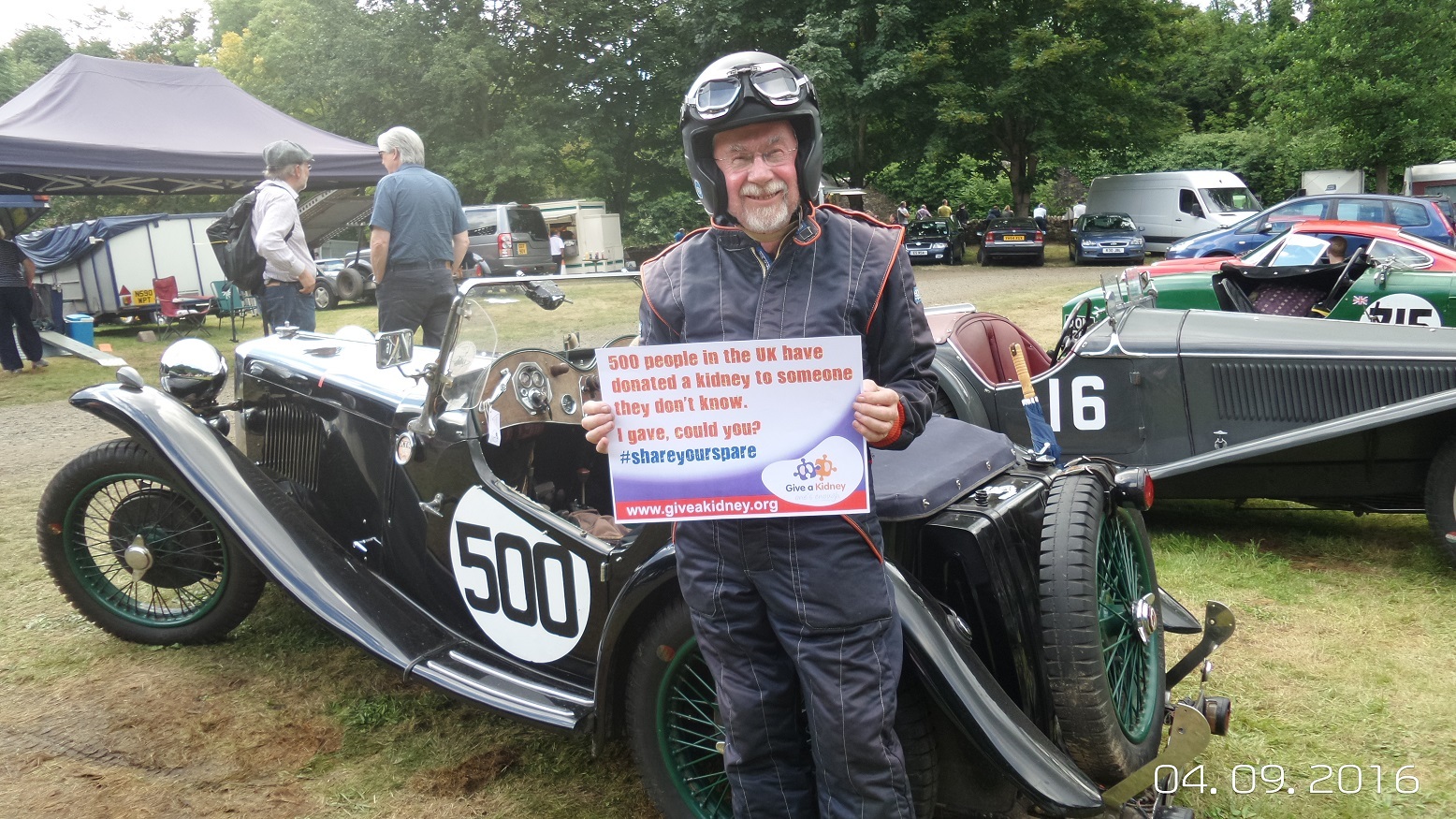 A Markinch man who gave one of his kidneys to a stranger is raising awareness of live organ donation.
Colin McLachlan is one of 500 altruistic kidney donors across the UK to give someone a second chance at life since live donations started around a decade ago.
"I wouldn't try to talk someone into it but I'm keen to raise awareness," he said.
"A lot of people don't even know it is a possibility."
Father of two Mr McLachlan, 69, came forward as a kidney donor following the death of his cancer-stricken wife Isobel, who passed away three and a half years ago.
He underwent months of tests and physical checks, and also a matching process to make sure his kidney would function once transplanted.
He does not know much about the recipient other than she was a middle aged woman living in England.
At the time, he did not think his grief had anything to do with his decision.
He said: "It wasn't a strong motivating factor at the time. It just seemed like a good idea.
"But with hindsight, there was nothing I could do to save my wife's life, but I could save someone else's."
The retired property developer and vintage car enthusiast, who in recent years moved to Fife from Montrose, said anyone thinking about donating a kidney should talk it over with their family.
"I discussed it thoroughly with my two sons," he said.
"I was concerned that should one of them develop kidney disease in their lives, I wouldn't be able to donate to them."
He said his sons were supportive of his decision.
As for the procedure itself, he said his kidney was removed using keyhole surgery and nine days after his operation he was able to complete a two mile walk.
He said: "I didn't feel there was a bit missing from my body.
"I felt totally normal, other than a bit weak because I was recovering from an operation.
"It's a relatively safe procedure.
"Also, in general terms, a live kidney donation is better than a cadaver kidney donation. It gives them the opportunity to plan because they know who the donor is and when they are going to donate."
Last year, the Give a Kidney charity teamed up with NHS Blood and Transplant to announce the milestone of 500 non-directed donors.
Bob Wiggins, who chairs Give a Kidney, said: "When the first non-directed donors came forward around 10 years ago, many medical professionals thought there would just be a handful of people willing to donate in this way, so reaching 500 is a significant milestone worth celebrating.
"As a result of these 500 people, many hundreds of lives have been changed for the better and, not only that, together they have already saved the NHS millions of pounds over the cost of keeping the recipients on dialysis treatment."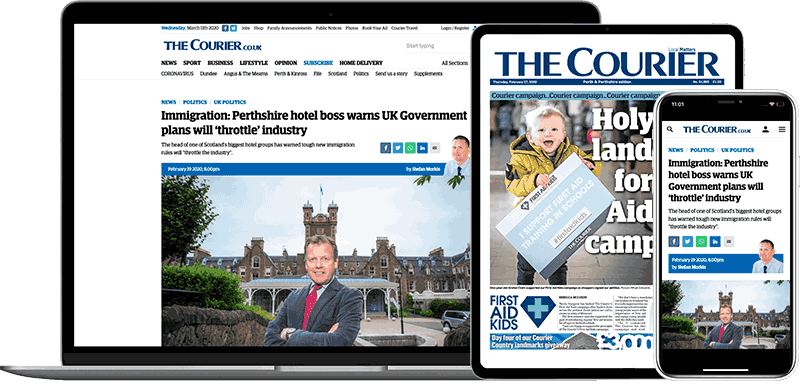 Help support quality local journalism … become a digital subscriber to The Courier
For as little as £5.99 a month you can access all of our content, including Premium articles.
Subscribe