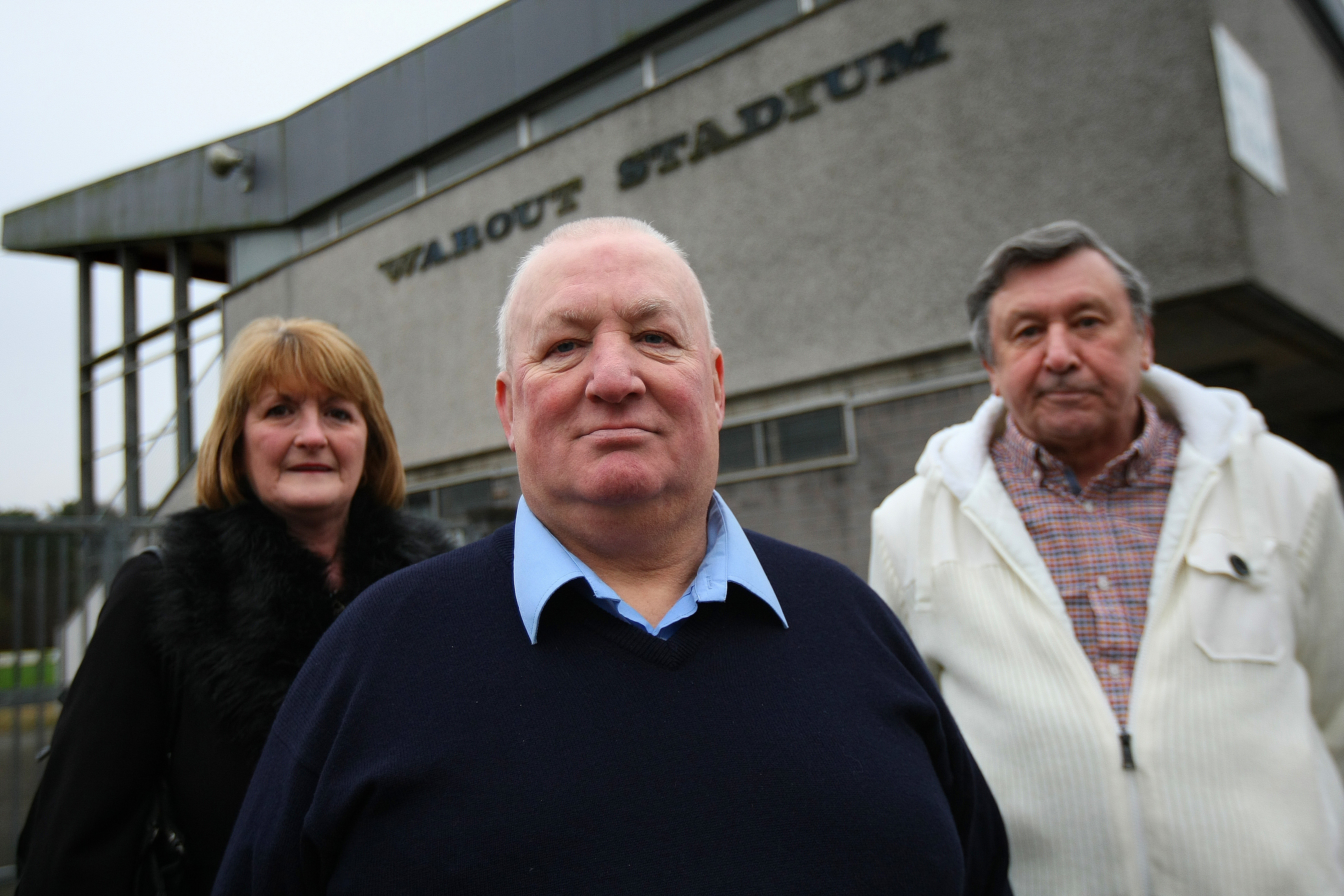 Community-led plans to regenerate a Glenrothes sports hub could begin to take shape within the next 12 months.
David Nelson, chairman of the Auchmuty and Dovecot Tenants and Residents Association, has said that plans to install a ski slope and artificial football pitches at Warout Stadium are still on track.
The community leader is hoping to establish a charitable trust that will take over the running of the stadium in a bid to regenerate the site and open it up to the public.
Though still in its early stages, Mr Nelson said that talks with stakeholders were continuing and that the first phase of his proposal could be in place by next summer.
"The plan is to get the green gym installed first and then we will move on to the Red Ash Park," he said.
"We have spoken to the people behind the ski slope and we are estimating that it will cost around £35,000.
"We're hoping to get the green gym installed in about a year but the ski slope might take a bit longer.
"We've not got a timeline as such – we'll be taking it one step at a time."
The group's proposals would see the demolition of the current football stadium, to be replaced by two artificial grass pitches that could be utilised by the local community.
A new sports pavilion would replace the existing Warout Stadium, which was built more than 40 years ago and remains one of the largest grounds in Scottish junior football with a capacity of around 5,000.
However, the scale of the complex has resulted in the stadium remaining largely dormant throughout the week, bar a handful of social events at a function area within the main stand.
Mr Nelson said that talks were to continue with the management committee of the stadium and Fife Council representatives, and that he hoped to secure funding from SportScotland and the Big Lottery Fund.
As well as sports facilities, Mr Nelson is hoping the regenerated hub would provide premises for the children's cancer charity Team Jak.
Having held initial discussions to provide a respite centre within the pavilion, he added: "We really want that to happen here."