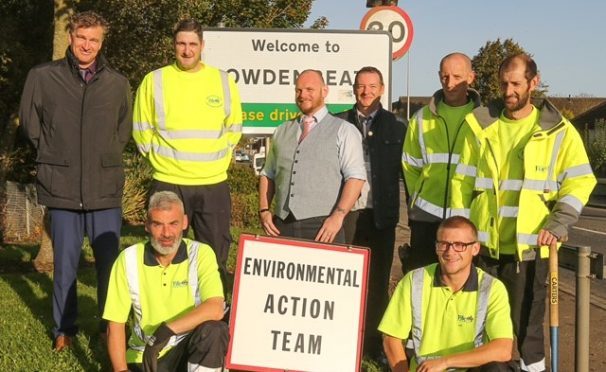 Fife is to undergo a £250,000 deep clean over the next six months.
Starting in Leven and Cowdenbeath, dedicated environmental action squads will tackle local problem areas not usually cleaned or serviced as part of the normal programme of work.
The 10 staff will be employed on a permanent basis to carry out specific street cleaning duties and deep clean areas of neglect.
Fife Council co-leader David Alexander said the approach would give communities a boost.
"The state of the local environment – litter, graffiti, weeds – has a huge impact on the well-being and mood of the whole community," he said.
"When an area starts to look run down and dirty, this can lead to more littering or fly tipping and can encourage anti-social behaviour as an area appears more and more neglected.
"Sending in a team dedicated to cleaning the area from top to bottom can give the local community a huge boost."
Mr Alexander added: "I'd hope that once our squad has been in, it would give those in the neighbourhood a greater sense of pride and encourage the public to keep the area clean."
He said the council wanted to work closer with local groups and organisations to see how the responsibility for keeping environments in good condition could be shared.
This has previously proved successful where temporary funding has been available.
The permanent squad will be there to clean, sweep, hoe, spray, cut protruding branches, remove debris and detritus, edge any encroachment, report broken fencing and repair if required, remove or report graffiti and not leave an area until it has been cleaned properly.
Starting this month, the teams will target one ward in each of the seven council areas.
Co-leader David Ross added: "We know that environment has a huge impact on the quality of life in our communities and as part of our plans for a fairer Fife we want to make sure that every area is given its chance to shine.
"Creating a more inviting environment and cleaning up problem areas will give our communities a much needed boost and support the efforts of local residents themselves in helping to keep the area tidy and clean."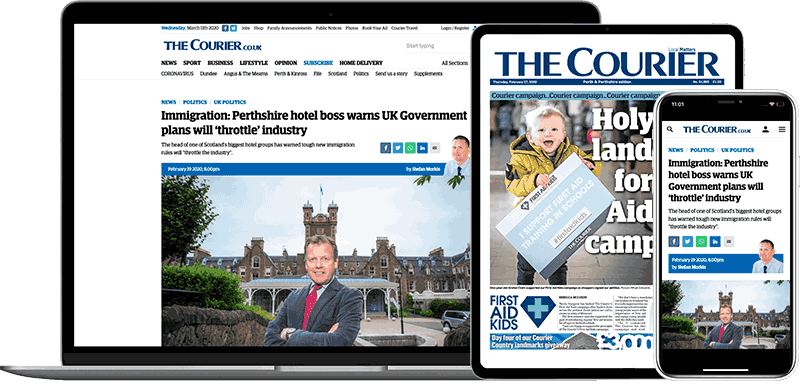 Help support quality local journalism … become a digital subscriber to The Courier
For as little as £5.99 a month you can access all of our content, including Premium articles.
Subscribe