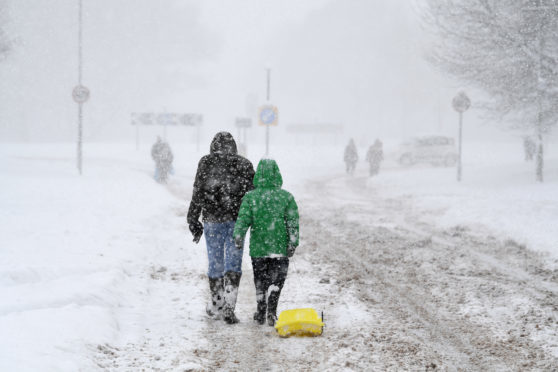 A North East Fife-based nurse unable to travel to work because of the snow has offered help to anyone in and around the rural area where she lives.
Fiona Johnston of Dunino posted on Facebook to say: "I'm a nurse unable to get to work because of the snow and I'm in Dunino.
"If anyone has an elderly friend or relative that they are worried about and they live close enough to walk, I'd be happy to pop in on them. Just drop me a note!"
Fiona can be contacted via Facebook.
Meanwhile, Marta Droszkowska Raynor, bar manager at the Keys pub in St Andrews, is offering free refreshments to the emergency services.
She told St Andrews Photo Corner: "Right guys it's still snowing and cold, the keys bar is open now. Any emergency service , taxi drivers near by pop in for free coffee / tea!! Keep warm friends."