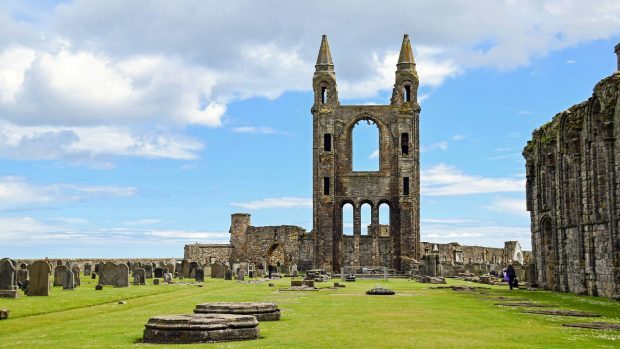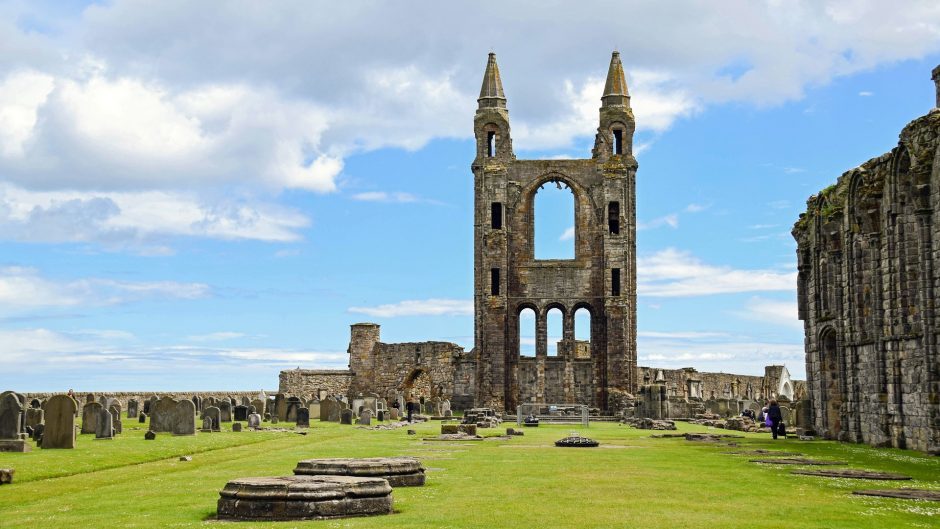 A pageant to celebrate the 700th anniversary of St Andrews Cathedral will take place at the historic landmark on Saturday.
Entitled "The Story of St Andrews Cathedral", it will trace the history of what was once the most important religious site in Scotland with tales of warfare, plague and murder as well as more peaceful moments of education, hope and friendship.
The cathedral was the largest building constructed in Scotland before the 19th century and it took more than 150 years to complete.
Its consecration in 1318 was a major national event attended by King Robert the Bruce and the leading nobles and churchmen of Scotland, who saw the building officially blessed and dedicated to God.
The anniversary will be marked by local residents and St Andrews University staff, who will re-tell for modern audiences the highs and lows of the cathedral's past and explore how a remote corner of north east Fife came to be a focal point for the whole of Scotland.
Written by Dr Bess Rhodes of the university's School of History, the pageant will be directed by Wendy Quinault of the St Andrews Play Club and heraldic expert Ormond Pursuivant of Arms, Mark Dennis.
Costumes have been provided by the Kate Kennedy Trust, which worked with the university and Historic Environment Scotland to organise the event.
Dr Rhodes said: "The cathedral is a key building in the history of St Andrews and the nation.
"I am delighted that so many people have come together to celebrate this important anniversary.
"The pageant will mean that all ages can discover the remarkable stories of Robert the Bruce, John Knox, Bishop Wardlaw and the murderous Canon Thomas Plater."
To mark the anniversary, Historic Environment Scotland will waive admission fees to the cathedral grounds for those attending the pageant, which takes place by the site of the former High Altar.
It starts at 2pm and will be finished before 4pm. Tickets will be available from the visitor centre or online at www.eventbrite.co.uk/e/the-story-of-st-andrews-cathedral-historical-pageant-tickets-47208065595.
Details about other events to mark the 700th anniversary of the consecration of St Andrews Cathedral can be found at www.openvirtualworlds.org/st-andrews-cathedral-1318-t.o2018/.