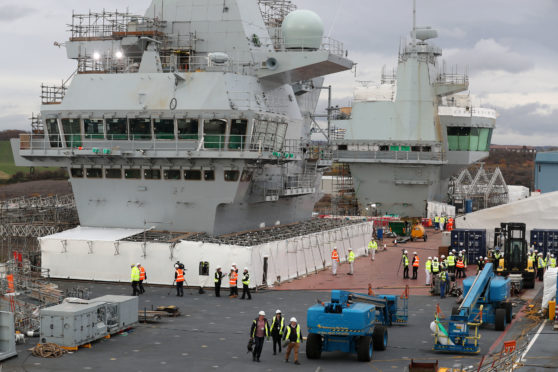 The HMS Prince of Wales project has been described as "absolutely pivotal" to the future of Rosyth as it seeks to secure further work beyond the current Royal Navy aircraft carriers contract.
Around 2,750 people were working on the project locally at its peak.
However, with the contract nearing completion, there remains a huge amount of uncertainty for the workforce at the Fife dockyard as the Aircraft Carrier Alliance aims to wind up by March 31 2021.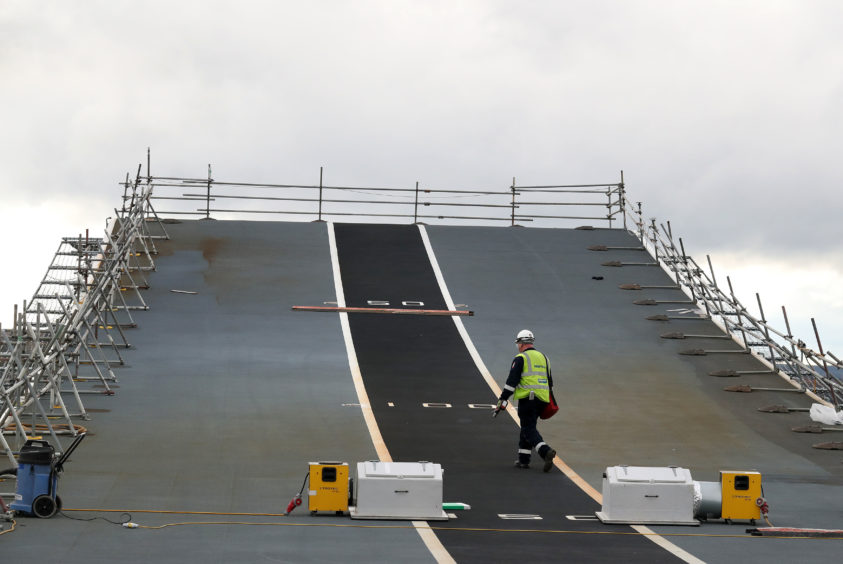 Babcock announced last November that around 250 jobs would go after reviewing its operations.
A few months later another 150 were axed as energy and marine operations were combined on site.
With the prospect of further job losses looming, Sir Simon Lister, Alliance managing director, said he saw no reason why Rosyth should not be in line for further work after a "job done very well" on the HMS Queen Elizabeth, which is currently undergoing flying trials to the east coast of the United States.
"The confidence that the air team and the ship's company have had in HMS Queen Elizabeth in general was very pleasing for the shipbuilding community to see," he said.
"This has been a major employment endeavour in this part of the world and I see this ship (the HMS Prince of Wales) as absolutely pivotal to Rosyth's progress and future.
"I think the experience that Rosyth employees here are gaining will stand them in good stead for any future work they get into the yard.
"From the Alliance perspective, and I say this to all the people who come into work here, this work will finish on this ship in the course of next year and all of us, including me, will be on other work if we can find it.
"But I do know that the presence of this project here in Rosyth will help make the case for future work here."
The Queen Elizabeth Class programme has directly created 2,500 engineering jobs and supported around 10,000 jobs across the UK at its peak.