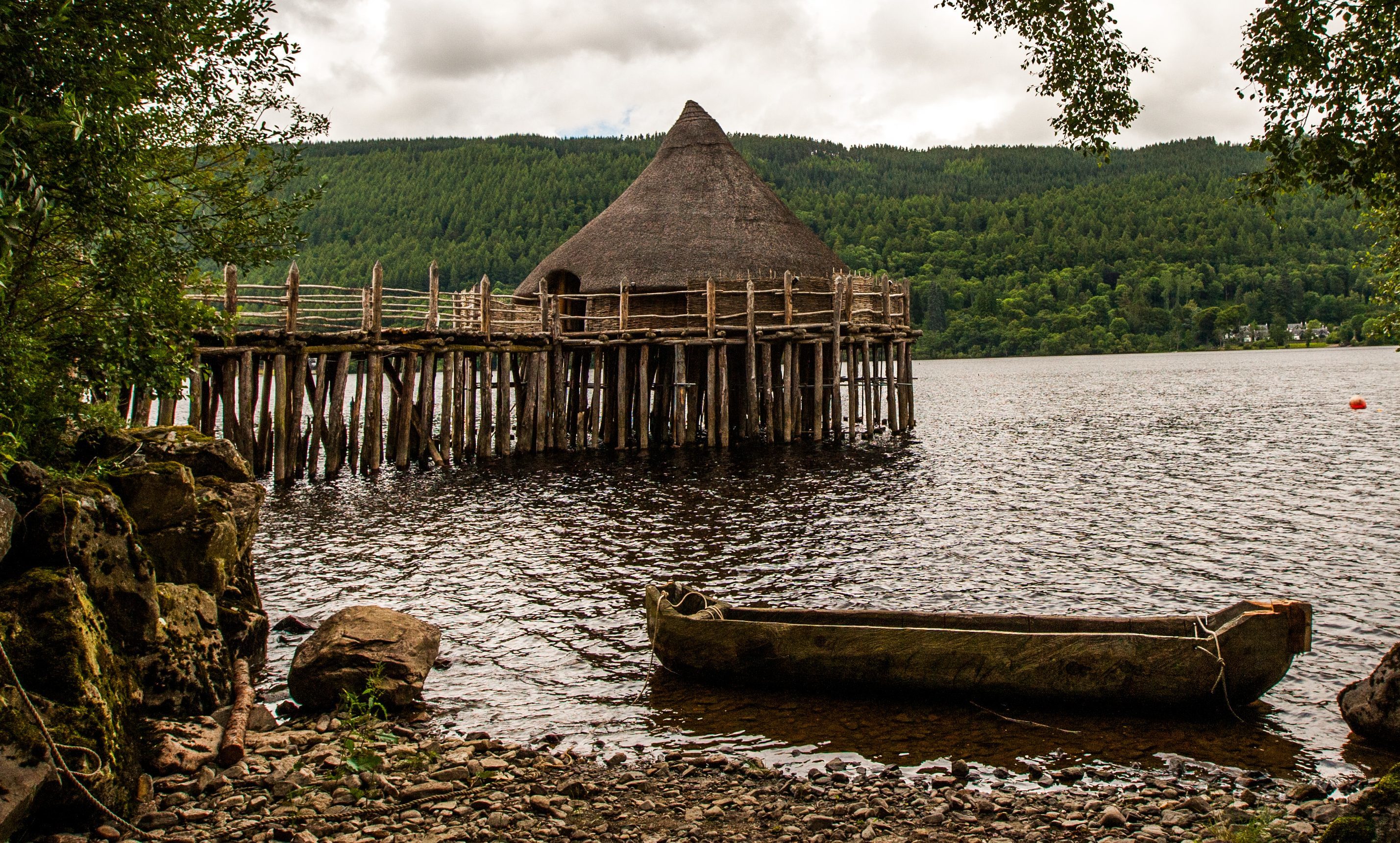 A Perthshire tourist attraction is undergoing major repair works to save it for the next generation of visitors.
Building work began on the reconstructed Iron Age home at the Scottish Crannog Centre at Kenmore more than 20 years ago.
Through that time the site has weathered dozens of storms, and bosses have now started a major phase of renovations ahead of celebrations to mark the 20th anniversary of its opening to the public.
Archaeologists will continue to use the same ancient techniques they first used when building the structure to carry out the repairs and aim to have completed the work by early March.
Crannog director Barrie Andrian said it had already surpassed the usual lifespan for a structure of its kind.
She said: "The oldest part of the structure of the crannog is 22 years old and the average life of a reconstruction is 15.
"We have been gradually and regularly maintaining it we decided to give it a really good boost over the winter.
We will be underpinning it. It's quite a challenge – it's tricky because there are a lot of existing structural supports which are sort of in the way.
"We are using ancient technology – we are floating the timbers out and using ropes, pulleys and hoists to pull up the posts under the house, in between all the existing posts. It's going fine but it's going to take all winter to do."
She added that they are considering asking the public for donations to help get the work done on time.
"We are probably going to launch a crowd funding campaign to help us get on with it," she said.
"In the Iron Age they didn't have crowd funding but they had crowds, a labour force, and plenty of time on their hands. However we have a deadline for when we reopen in full glory by April 1. It should enable the crannog to stand for another 20 years."