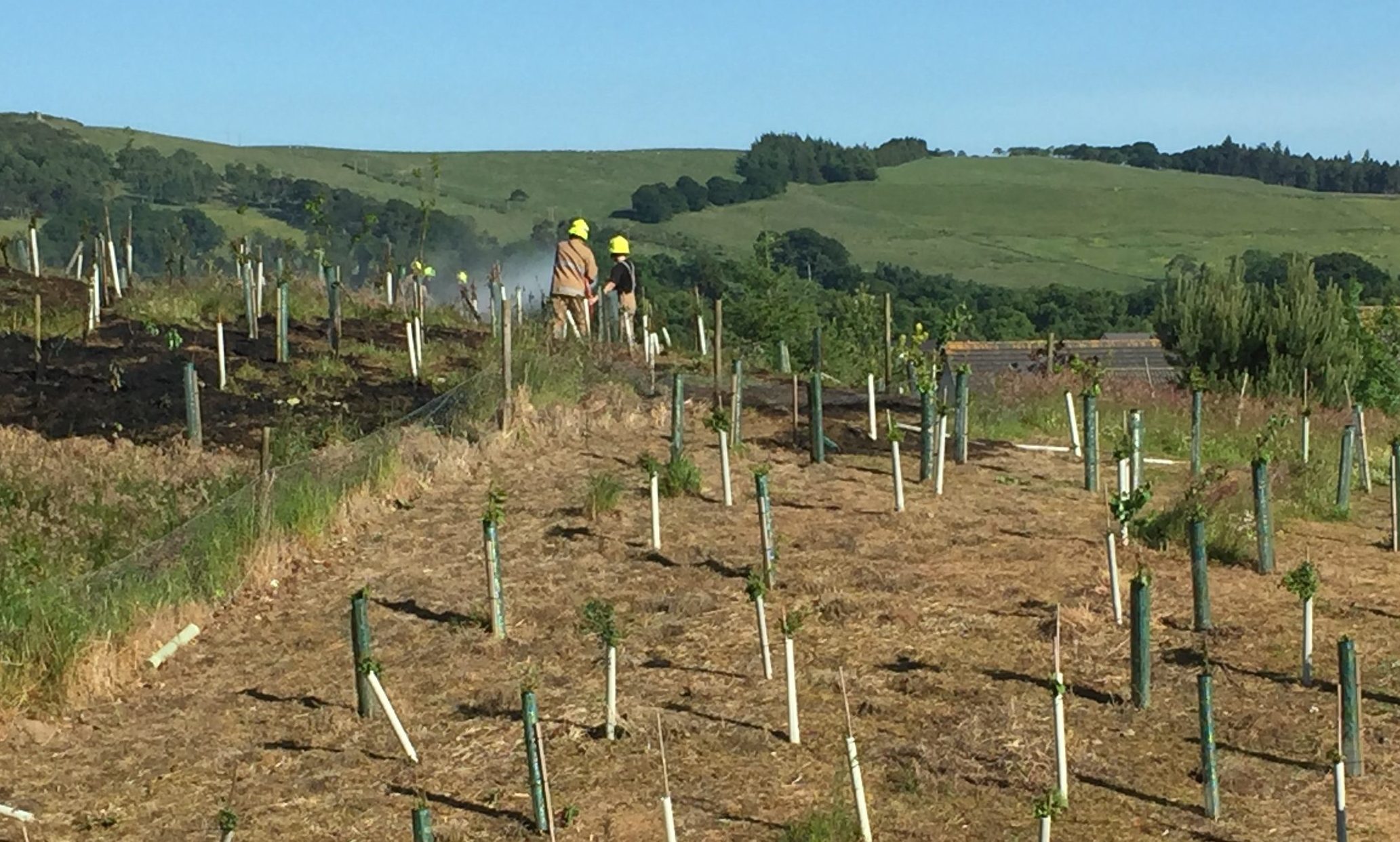 A wildfire at a Perthshire housing estate was started deliberately, fire chiefs have ruled.
Emergency services were called to land near David Douglas Avenue, on the edge of Scone, last month.
Villagers used a garden hose to combat flames, as they raged across a 100-yard area of scrub land.
At the time, some residents suggested that "indiscriminate" use of weed killer spray had caused the fire to spread so quickly.
But Greenbelt, the firm which manages the site, strongly rejected this claim.
Bosses said the area has a history of "vandalism" and the fire was more likely to have spread because of branches which had been deliberately chopped down.
Now an incident report, passed to Greenbelt by the fire service, states: "We have the fire marked down as malicious. There is no alternative way it could have started and a resident at the scene told our attending officer they had seen kids in the area."
The report continued: "There is no evidence the use of weedkiller was in any way responsible for the spread of the fire and, unless we find a petrol can on site, there is no way of determining if an accelerant was used."
The official report records the cause/motive as "deliberate".
Greenbelt said that a separate report by Police Scotland also ruled the incident was suspicious. "We have contacted residents who witnessed the fire for more information, but no one saw anything," it states.
Fire crews took about an hour to bring the fire under control. Crews stayed on the scene for a further 30 minutes to extinguish any hot spots.