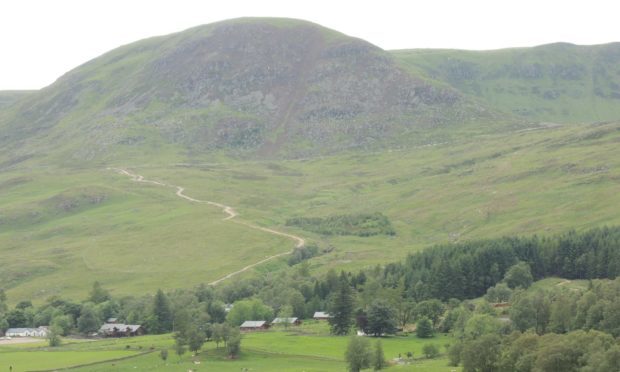 Calls have been made for stronger laws to protect hillsides from vehicle tracks.
Nine Scottish environmental agencies have come together to argue for tougher regulations to prevent roads being built for uses such as grouse shooting and deer stalking without planning permission.
Currently, no planning permission is required if the tracks are for agricultural use but the campaign group has argued many are built for other uses.
Since 2014, landlowners must tell authorities before building agricultural and forestry tracks but full planning permission is not usually required.
Scottish Environment LINK's Hilltracks sub-group has spent the last three years gathering evidence on the issue, which has now been published in a report titled Changing Tracks.
It calls for a change in planning law to see full planning permission required for hilltracks on land used for field sports.
Helen Todd, co-convener of LINK Hilltracks and Ramblers Scotland's campaigns and policy manager, said: "This major new report makes a compelling case for removing permitted development rights for agricultural tracks – to improve local democracy and help safeguard our most precious landscapes for future generations.
"For too long, landowners have been able to expand tracks further and further into wild landscapes with limited oversight from the public or authorities."
---
>> Keep up to date with the latest news with The Courier newsletter
---
The call comes as the Scottish Government considers a new planning bill. Green MSP Andy Wightman has proposed an amendment which would prevent vehicle tracks being built without planning permission on land used for field sports and also would require full permission for any tracks in national parks, sites of special scientific interest or historic battlefields.
Ms Todd added: "Right now we have a golden opportunity to tackle this damaging activity, with MSPs considering an amendment that would require full planning permission for any new tracks on land that's used for field sports.
"We're urgently calling on all lovers of Scotland's outdoors to ask their MSPs to help change the law to protect our countryside from these ugly, damaging tracks."
Scottish Environmental LINK's Hilltracks group includes Ramblers Scotland, RSPB Scotland, National Trust for Scotland, Scottish Wild Land Group, Association for the Protection of Rural Scotland, Badenoch and Strathspey Conservation Group, Cairngorms Campaign, North East Mountain Trust, Scottish Campaign for National Parks and Scottish Wild Land Group.
The report suggests the changes only for upland tracks, as it found that although forestry track proposals would benefit from much closer scrutiny, there was not conclusive evidence to show that removing permitted development rights alone would be worthwhile.
A form to ask MSPs to support the bill can be found at ramblers.org.uk/scotland.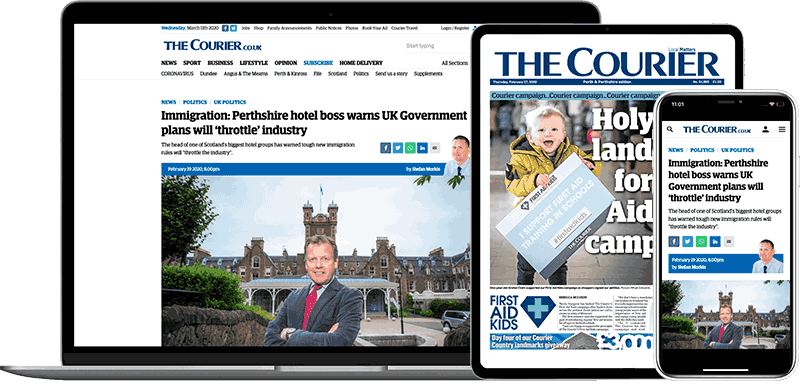 Help support quality local journalism … become a digital subscriber to The Courier
For as little as £5.99 a month you can access all of our content, including Premium articles.
Subscribe