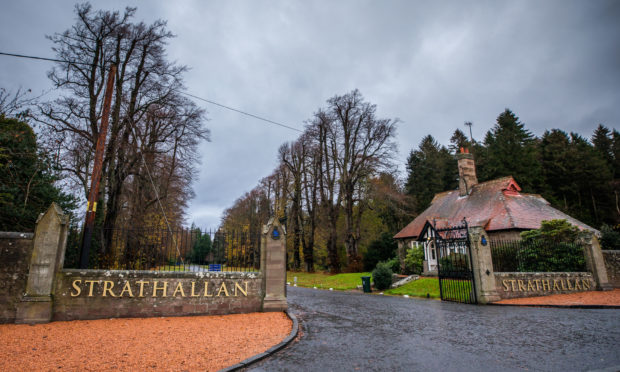 Independent schools across Tayside have slammed the decision to remove their charity rates status as a "tax grab", declaring the "punitive" measures will cost local communities millions of pounds.
The Scottish Government moved forward its plan to remove independent schools' charitable status relief from September 1 at a Local Government and Communities' Committee at Holyrood on Wednesday.
The decision will affect fee-paying schools.
Perth and Kinross' independent schools commissioned an economic impact study highlighting the revenue the education centres brought to their local economies.
Kilgraston said that a quarter of the Bridge of Earn population benefit financially from the school while Morrison's Academy put approximately £4.5 million a year into the Crieff area.
Gareth Warren, rector at Morrison's Academy, warned the decision would impact on the schools charitable causes in the local community.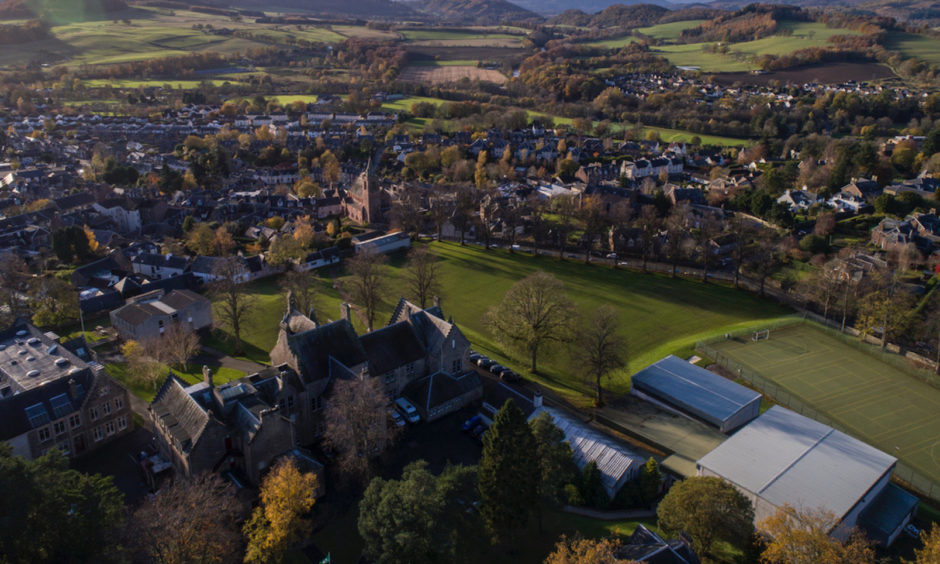 Mr Warren said: "It's frustrating. All the good that we do for our local economy has been put to one side when it comes to this tax grab.
"We put approximately £4.5 million into the local economy in Crieff and and that shouldn't be underestimated and we're the second biggest employer after the Hydro."
David Lish, Bursar at Glenalmond College, said the five-fold increase in rates that Scotland's independent schools are now facing, would "inevitably challenge" the ability of schools to continue to make major contributions to the economic and social sustainability of local communities.
Mr Lish added Glenalmond provides employment for around 120 staff in an area of rural Perthshire where employment opportunities can be hard to find.
He said: "These roles range from our teaching staff to our minibus drivers, from grounds staff to administrators, and from catering staff to cleaning staff.
"Aside from the obvious benefits to the Perthshire economy provided by the operation of our school, we also take immense pride in sharing our facilities and activities with the local community and primary schools."
Mr Lish said the "punitive nature" of the rates increase meant it would be more challenging to provide this sort of support going forward.
The Rector of the High School of Dundee, Dr John Halliday, said there was "no logic" to the new measure and highlighted that universities can be charities that charge fees.
Dr Halliday said: "We are bitterly disappointed. It is utterly counter-productive and will have no impact whatsoever on the attainment gap.
"The argument that state schools don't get relief is a cynical smokescreen as all the Scottish Government is doing is recycling existing taxpayers' money.
"Independent school rates bring new money into the state coffers."
Strathallan also said they would have "fewer resources available" for their charitable aims.
A spokesperson for the school said: "Clearly the extra-expenditure that results from the removal of charitable rates relief will challenge us as it would any business, and therefore limit other areas of our expenditure."
Dorothy MacGinty, headmistress at Kilgraston, said: "The decision is disappointing but was expected and Kilgraston has put robust measures in place to ensure continuing development of the school and to protect not just pupils but all stakeholders for the future.
"The school has a direct financial influence on 25% of Bridge of Earn residents."
Alexander Stewart MSP slammed the Scottish Government's decision to remove charity rates status from Independent Schools claiming it could "cripple" local economies.
The Conservative MSP for Mid-Scotland and Fife, believes the decision could result in job losses with the knock on effects hurting communities.
Mr Stewart said: "Hundreds of people could lose their jobs over this, which will devastate communities right across Perth and Kinross and will create a substantial knock-on effect for our schools.
"There are a great many independent schools right across Perth and Kinross, some quite small, which will be crippled by the loss of their charitable status in addition to their being forced to pay business rates.
"This will undoubtedly result in fees going up, assets such as playing fields being sold off, as well as cuts to teacher numbers and the cessation of grant funded assistance for poorer youngsters."
The new measures were originally going to be implemented in April next year but have been pushed back to the start of the school term.
A Scottish Government spokesperson said: "Subject to the passage of the Non-Domestic Rates Bill, mainstream independent schools will no longer be eligible for charitable rates relief from 1 September 2020.
"Tying introduction to the academic year rather than the start of the financial year should help schools with their planning for academic year 2020-21."