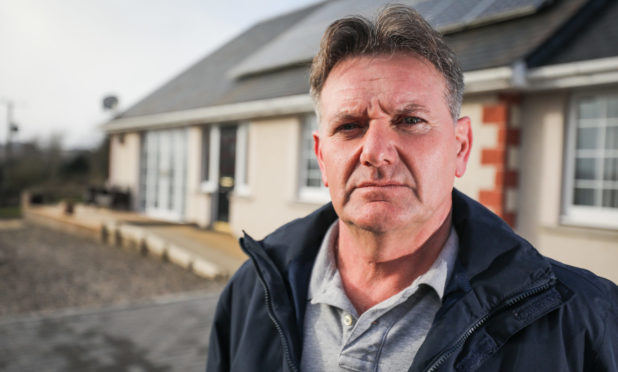 A couple have been ordered out of their Perthshire home after planning chiefs insisted it must be turned into a shed.
Peter and Agnes Brown face eviction from their three-bedroom property near Blairgowrie because it doesn't have planning consent.
The house in rural Kinloch was built by the previous owner with only permission for a winter feed store.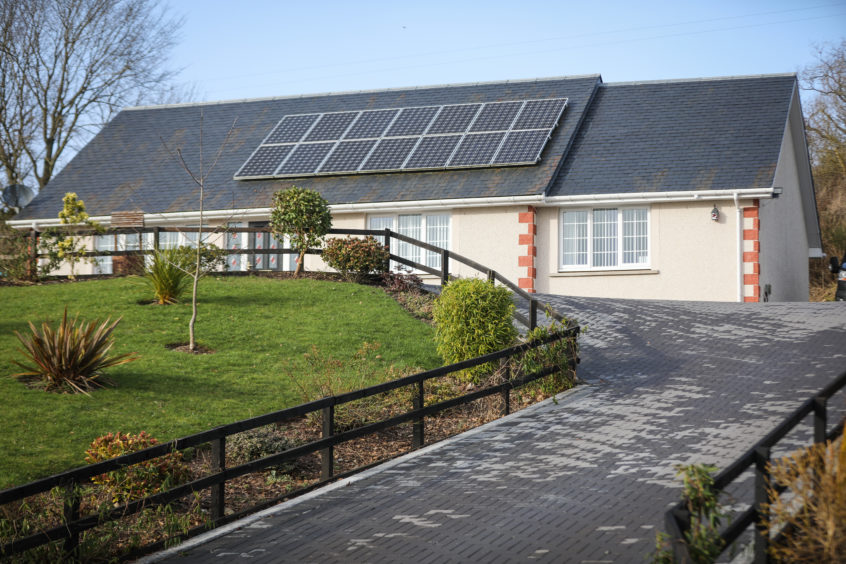 The Browns bought the house in early 2017 and was told that changing consent would be just a "formality".
But now after three-years of exhaustive planning battles, businessman Mr Brown says he is preparing for sheriff officers to turn up his front door.
The 53-year-old is making a last ditch plea to Perth and Kinross Council to let them keep their property.
"I don't know how it is going to happen," said Mr Brown. "I expect a team of people will turn up out of the blue and start stripping the place.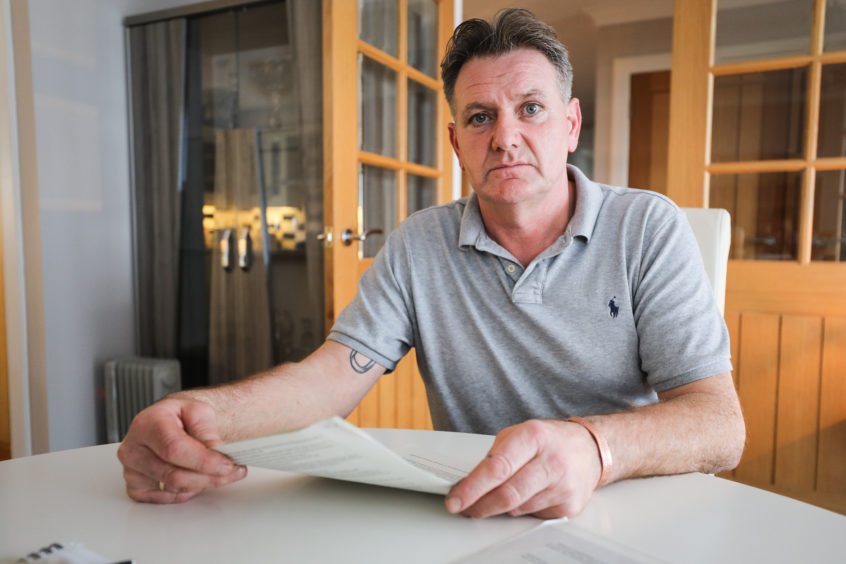 "We've even set up a caravan at the side of the house, so that if I'm out when they come my wife can go and sit in there and not have to watch them."
He said: "We've been told we have to get everything out: All fixtures and fittings, televisions, beds, coffee tables, sofas. They just want the place emptied.
"At the moment we don't know when this is going to happen. They have offered us a small house in Bankfoot, which I've already told them is just not suitable for us or my business.
"We were given until Monday to decide, but we've been told that after that there is nothing else, we will just have to become homeless."
Mr Brown, who is a member of the local Travelling community, said the landscaping business which he runs out of the house will also suffer.
Previous owner George Burke, a cousin of Mrs Brown, sold the house in February 2017.
"We knew there was this issue with planning when we moved in," Mr Brown said. "But we were always told, this is just a formality. We just need to get a change-of-use application, we were told.
"It wasn't a case that George was trying to con us or rip us off, he genuinely thought it was just a matter of getting the right paperwork."
Planning permission for the house was refused by council officers soon after the Browns moved in.
Planners said there was "no economic need for a house" on that site and that the property was "not of a traditional character".
A series of planning appeals also failed. "They've made out that our neighbours aren't happy with the house being here," said Mr Brown. "But nearly everyone I speak to around here doesn't have a problem with it. One of our neighbours said he was going to block the road to stop them getting to our house.
"I think the neighbours would be more upset having an agricultural shed with farming vehicles driving in and out."
Mr Brown has launched an online petition, urging the council to review its decision. Since it was set up on the Change.org website earlier this week, it has received nearly 300 signatures.
"I just don't know what to do now," he said. "I think I've tried everything to get them to change their mind. I just want them to show some compassion to the situation we've found ourselves in."
In its enforcement notice, the local authority states: "It is recognised that (the Brown family) may have unwittingly taken ownership of the site, without possessing the full knowledge of the planning history and constraints… however, the council have a duty to regularize breaches of planning control."
A spokeswoman said: "Council officers have been working with the residents and numerous offers of support have been made to protect and ensure their wellbeing is looked after during this process.
"Offers of accommodation that fully meet the households requirements have been made however, these have been refused.
"We have also attempted to help find suitable business accommodation, but have received no response. We want to work with the residents during this process, which we accept is incredibly difficult for them, and make it as straightforward as possible; however, to do that successfully we need them to meaningfully engage with us during this process."
She added: "Planning permission was granted for an agricultural shed and not a residential property on this site, which has been deemed not suitable for residential use in accordance with the Local Development Plan. We have been through the full appeal and enforcement process in regards to the property and in each case the decision was with the council in regards to the suitability of the property. It is illegal not to comply with an enforcement notice that has been unsuccessfully appealed."
Timeline
March 2012 – Perth and Kinross Council grants planning permission for a storage shed at the site, despite an objection from a local resident who said the plans "looked suspiciously like a bungalow"
February 2016 – Work is completed on the building and a completion certificate is issued
September 2016 – The property is included on the Council Tax roll as a residential dwelling.
February 2017 – A retro planning application for a house on the site is refused, and later knocked back on appeal
February 2018 – Enforcement notice is served on the Browns
June 2018 – An appeal to Scottish Government fails
January 2019 – Bid to secure planning permission to turn the house into offices also fails
May 2019 – Fresh enforcement action is taken to get the Brown family out of the property
August 2019 – An appeal against the enforcement action is rejected by Scottish Government