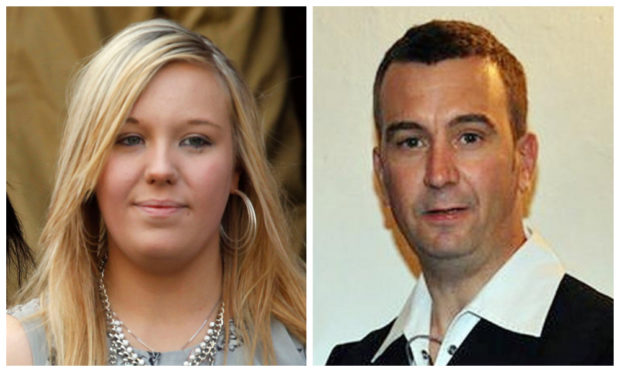 The daughter of Isis victim David Haines has revealed she has not spoken to her father's brother after a bitter family bust-up.
Bethany Haines said she cut off contact with Mike Haines and his family because she felt "betrayed" by her uncle over her father's kidnap and murder.
Perthshire-based Bethany, who is studying social sciences at university, revealed the split in a bitter post about her uncle on Facebook.
She posted: "So, today marks seven years to the day that I was told about my dad's kidnapping.
"What people don't know is my uncle kept it a secret from me for over a month and only told me after I started asking questions."
Speaking from her home, she said the family had been left divided by a recent Supreme Court judgment on the prosecution of two alleged Islamic State executioners.
The court ruled that the UK Government's decision to co-operate with US authorities without guarantees they would not face the death penalty was unlawful.
Bethany said the ruling widened cracks in the family.
She said: "It basically started with the outcome of the Supreme Court. We won one part and lost another.
"All the family were in an email chain and another family member posted that we should give up and stop wasting public money.
"My response was that it was ridiculous and that we had to fight.
"My uncle replied and said 'I agree – let's just give up now'.
"Within 24 hours my uncle had done a story about it in a newspaper.
"I felt it was ridiculous and I was sick of it."
Bethany added: "We have not spoken since. None of my dad's side of the family are speaking to me. They have kind of shut me out.
"A lot of the information (my uncle) told me about while my dad was in captivity was absolutely false.
"Me and my mum went nearly a year not knowing whether my dad was alive or dead."
A Home Office spokesperson said: "The government's priority has always been to maintain national security and to deliver justice for the victims and their families."
Mike Haines, from Dundee, declined to comment.