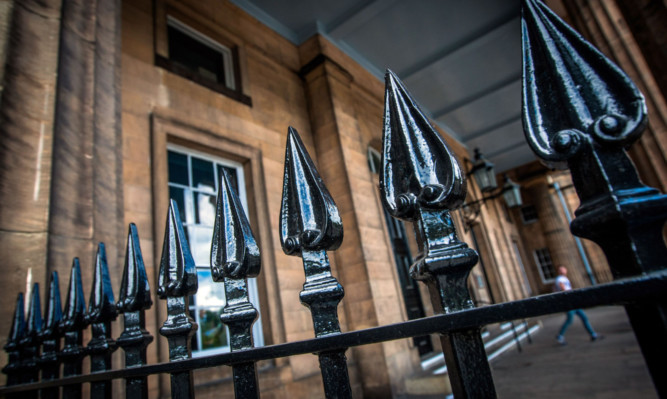 A Perthshire man stashed an air rifle in undergrowth in a bid to execute a cat he blamed for killing his beloved chicken.
Brian Coutts, 54, of Fernbank, Bridge of Cally, warned the black and white cat's owners he would shoot the offending feline, claiming it was eating chickens in the local primary school playground.
Depute fiscal Bill Kermode told Perth Sheriff Court on Tuesday that Coutts arrived at their house around 6pm on August 21 and issued the death threat to two occupants.
"The accused told the couple he would shoot the cat if he saw it, and claimed it was eating a chicken in the school playground," Mr Kermode said.
The court heard that all three then walked towards the primary school until the accused took a detour up a single-track road where he picked up an air rifle from the undergrowth.
"The accused said he would use this to shoot the cat and its owners were concerned they walked to the school, saw their cat and took it away," Mr Kermode added.
"However, the accused again threatened to shoot the cat if he saw it."
Solicitor Mike Tavendale, defending, said his client had a terminal illness and wanted the case dealt with as quickly as possible.
"My client had said he would take action if he saw the cat kill one of his chickens," he said.
"It wasn't simply a case he would do so if he saw it elsewhere."
Coutts admitted that on August 21, 2015, at Bridge of Cally he repeatedly uttered threats to two people that he would harm a cat and that he had an air rifle without lawful authority.
Sentence was deferred for background reports.