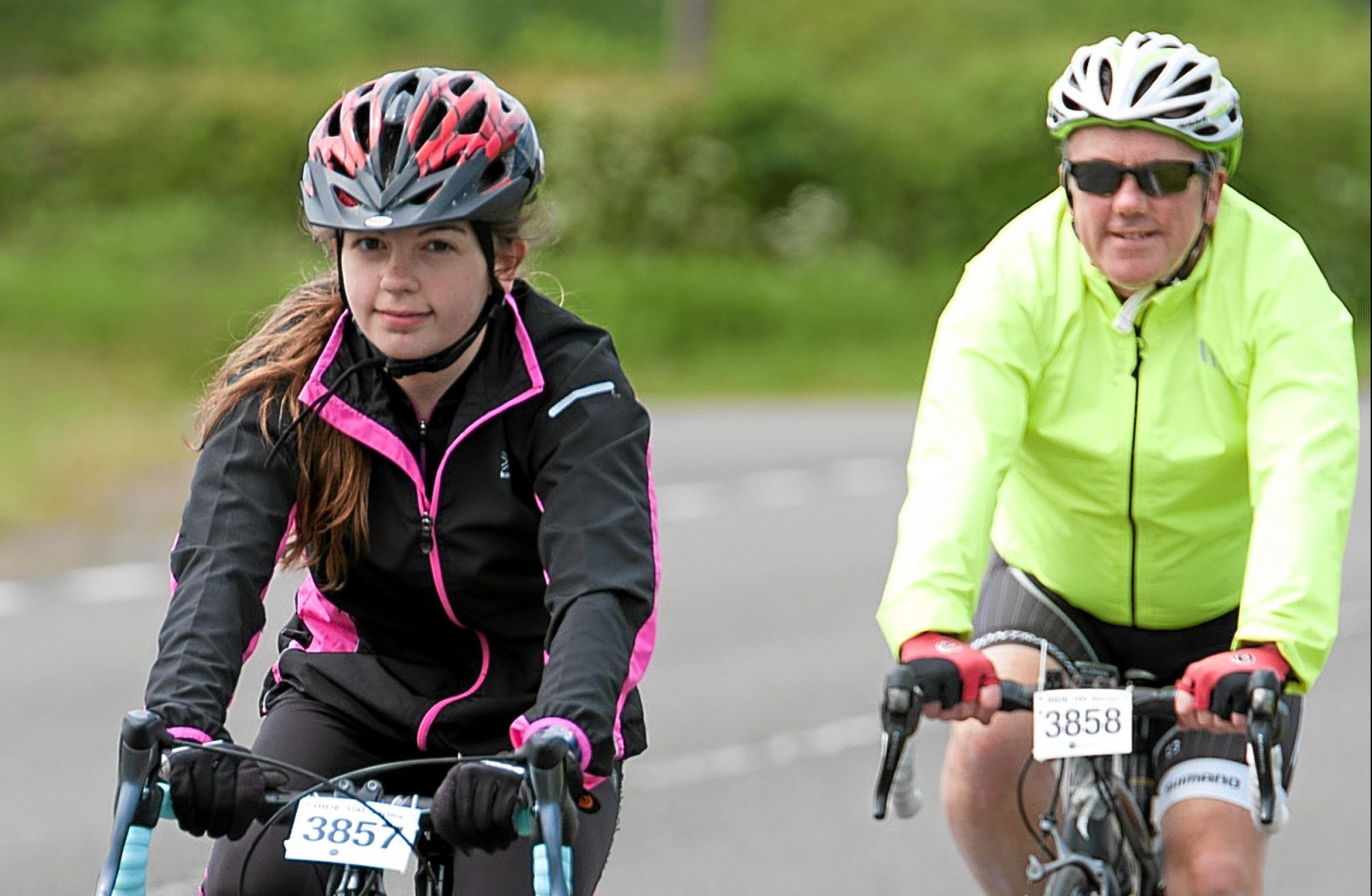 Scone father and daughter David and Madeleine Pritchard will celebrate Father's Day this year by tackling a 75-mile bike ride in aid of Action Medical Research.
It will be the second year running that the duo have taken part in the Trossachs Ton to benefit the UK-wide children's charity.
Mr Pritchard said it was a charity close to both their hearts.
He added: "I have spent most of my working life in medical diagnostics and I am currently head of research at Axis-Shield Diagnostics, and Madeleine is hoping to go on to study medicine.
"We take part in quite a few fundraising activities for medical-related charities – this will be my third Action Medical Research event, and Madeleine's second, and these events are certainly amongst our favourites."
The event on Sunday June 19 offers two options, the classic 75-mile route or the more challenging champion option, which covers 106 miles.
The route starts at Stirling High School, taking in mountains and forests.
"The course is excellent and we enjoy undertaking a challenge together," said Mr Pritchard.
"When our lives are so busy, it is really nice to make the time to do something like this together."
Action Medical Research has played a significant role in many medical breakthroughs for more than 60 years, from the development of the first UK polio vaccines to the use of ultrasound in pregnancy.
For information on the Trossachs Ton visit
action.org.uk/trossachs-ton
.