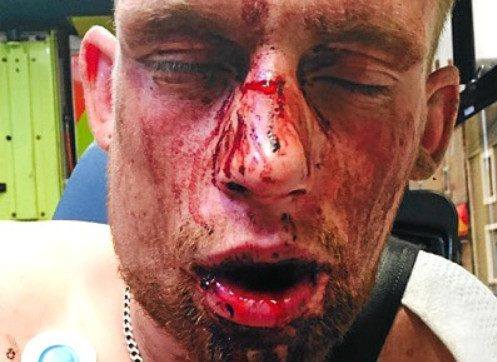 A Perth man was saved by mud as he was horrifically disfigured at T in the Park.
Martin Blyth, 23, ended up on the ground during an incident at the festival campsite at Strathallan Castle and was left with severe injuries including a broken jaw, broken nose and bruised ribs.
The plumber was rushed to Ninewells Hospital in Dundee where he received treatment which included having six metal plates inserted into his jaw.
Martin, who has spent the past year recovering, said the soft ground, which turned to muck following rainy conditions, helped to prevent even worse injuries.
He said: "I think I was knocked out for a few seconds.
"A 4×4 ambulance arrived and I was taken to the medical centre.
"I received some treatment there but I can't really remember what happened after that.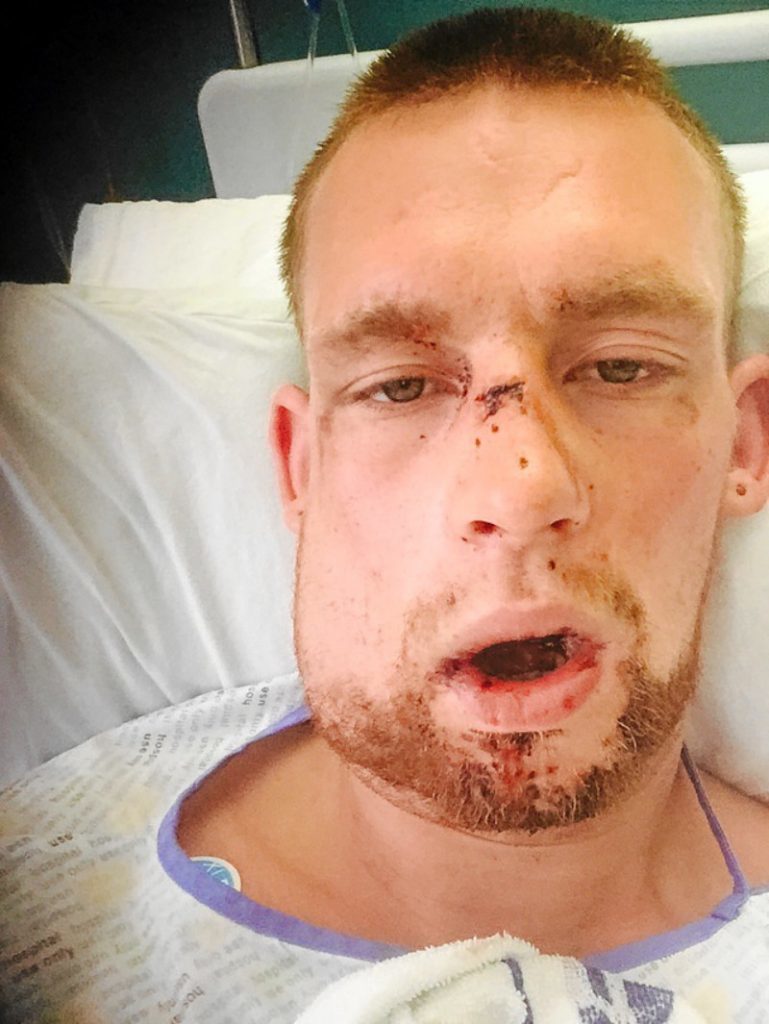 "I was taken to Ninewells Hospital by ambulance and I had surgery. I had six plates put into my face.
"If it was concrete it would have been a different story but the fact there was mud probably helped.
"I was having a brilliant time and Sunday was the day that I was looking forward to most."
Martin, of Perth, was kept in for two nights for observation after the incident at last year's event.
His mum Dawn, 47, said: "The mud saved his life.
"His jaw was broken in three places, his nose was broken, and he lost a few teeth. He could potentially have been killed.
"The security staff and the medical staff were there quite quickly. They were fantastic.
"The police were amazing as well, keeping us up to date with what was happening.
"I went into shock when I saw Martin.
"The medics had to warn me beforehand when I went to the medical tent to see him. I didn't even see my son – he was unrecognisable.
"He was having a brilliant time with his friends before this happened."
Since the incident, Martin seldom goes out as he is nervous something similar will happen again.
Dawn said: "Martin is still in pain and has a total lack of self-confidence.
"He is not the young lad that he was."
A man charged with assaulting Martin to severe injury had his case found not proven at Perth Sheriff Court.