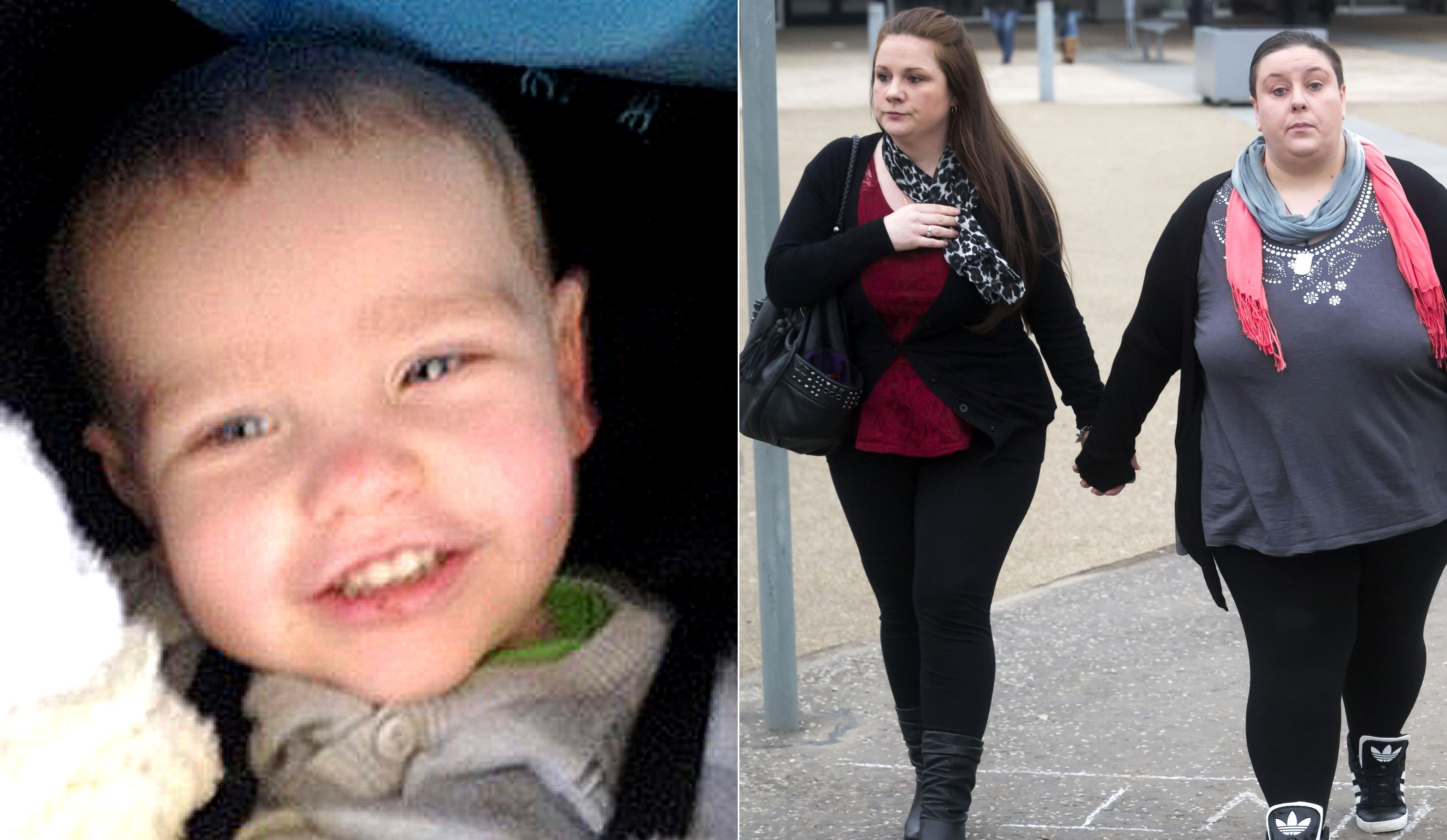 A Fife community furious that evil Nyomi Fee and Rachel Trelfa were living in its midst attempted to hound the pair out.
Dozens of neighbours in the Touch area of Dunfermline gathered outside the flat where they had been housed during the trial which saw the pair convicted of killing Trelfa's son Liam, 2.
The ground floor scatter flat where they were living is close to Touch Primary School.
The murderers had been spotted walking around the area, where they are understood to have stayed for several weeks, including to the shops and nearby Queen Margaret railway station.
After word spread that they had been housed in the area without residents being informed, people gathered on their doorstep, as neighbours in a Tyne and Wear village had done eight months earlier.
However, only the day before the pair had been remanded in custody by judge Lord Burns at the High Court in Livingston.
Police arrived and stood guard outside the Abel Place one-bedroom property while what was described as a "peaceful protest" involving almost 100 people took place.
A Police Scotland spokesperson said: "Police in Fife were made aware of a group of people gathering in Abel Place, Dunfermline, on the evening of Saturday May 21.
"Appropriate advice was given and the local community are thanked for their cooperation."
It is understood a complaint was made to Fife Council about the pair being housed in the area but the local authority said it was unable to confirm or comment on the claim.
Fee and Trelfa were removed by Northumbria Police from a house they were living in Chopwell in September, last year, after an angry mob gathered outside.