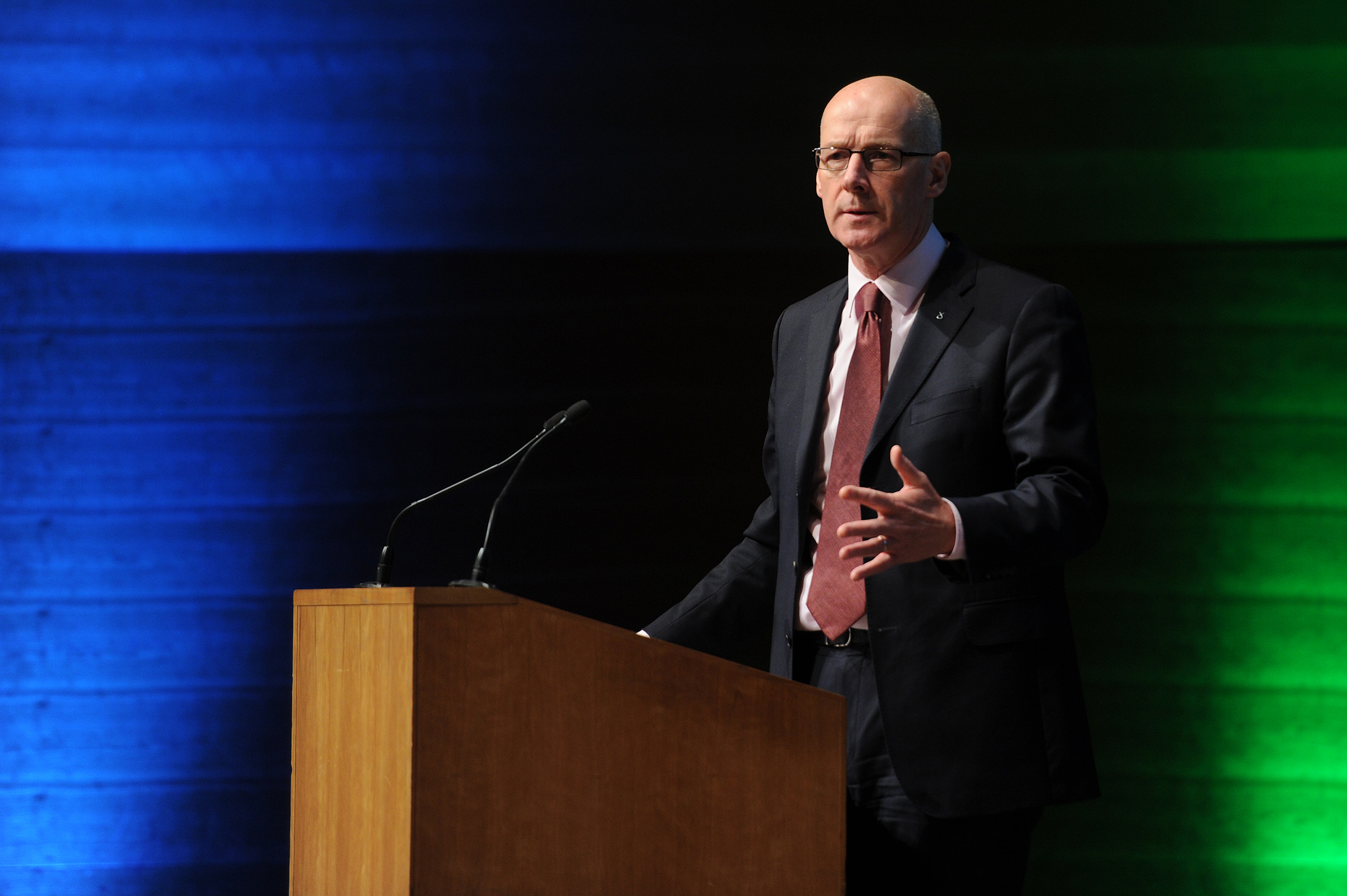 The murder of Fife toddler Liam Fee could have happened in any council area in Scotland, the cabinet secretary for health, wellbeing and sport has said.
Shona Robison made comments while addressing delegates at a national child protection summit in Perth on Friday.
The tragic death of the toddler was only added to the conference's agenda on Thursday.
The event also saw the deputy first minister John Swinney condemn as "atrocious" any attempt to link the case to the much-opposed Named Person scheme.
Addressing the delegates at the start of the summit, Ms Robison said: "The circumstances surrounding Liam Fee's untimely death are deeply discomfiting, not only for me as a cabinet secretary but also as a mum.
"Liam's case is a timely reminder that we have to do absolutely everything to collectively strive to deliver improvements in child protection. Although such tragedies are thankfully relatively rare in Scotland, the sad reality is that this tragedy could have occurred in any local authority in Scotland."
Fife Council has run a pilot version of the Named Person scheme since 2009, but Mr Swinney said it was not the same as the Scottish Government's statutory-backed programme.
He said: "I think it's atrocious to try to establish any link between the Named Person proposition and the Liam Fee case, because Liam was very much on the radar of social work services.
"The question the serious case review has got to examine is why did that not result in greater intervention to protect the wellbeing of Liam Fee? It has absolutely nothing to do with Named Person.
"It's a service that's available to every child, every family, in Scotland. If the family doesn't want to engage it's an entitlement, not an obligation.
"Where you can intervene early to support a child who is in difficulty, then you will undoubtedly assist in minimising the difficulties and further challenges later in life.
"There are aspects of our system that are nothing to do with named person, that are long-standing parts of our child protection arrangements, where if there is any danger or jeopardy faced by a child then the arrangements that are provided for in statute are available to protect the wellbeing of that child."
At the conference, Mr Swinney also announced the appointment of former Procurator Fiscal and Chief Executive of the Crown Office, Catherine Dyer, as chairwoman of an independent child protection review.
He said: "Child protection is the responsibility of every person in society, but we must also accept that those of us in leadership positions over services charged with child protection, bear a particular responsibility.
"An essential part of the child protection improvement programme is a review of policy, practice, services and structures so that we can identify strengths, achievements and priorities for change.
"We will look at child protection committees, initial case reviews, significant case reviews and the child protection register to ensure that they work together to create a holistic, coherent and responsive child protection system that optimises outcomes for children."