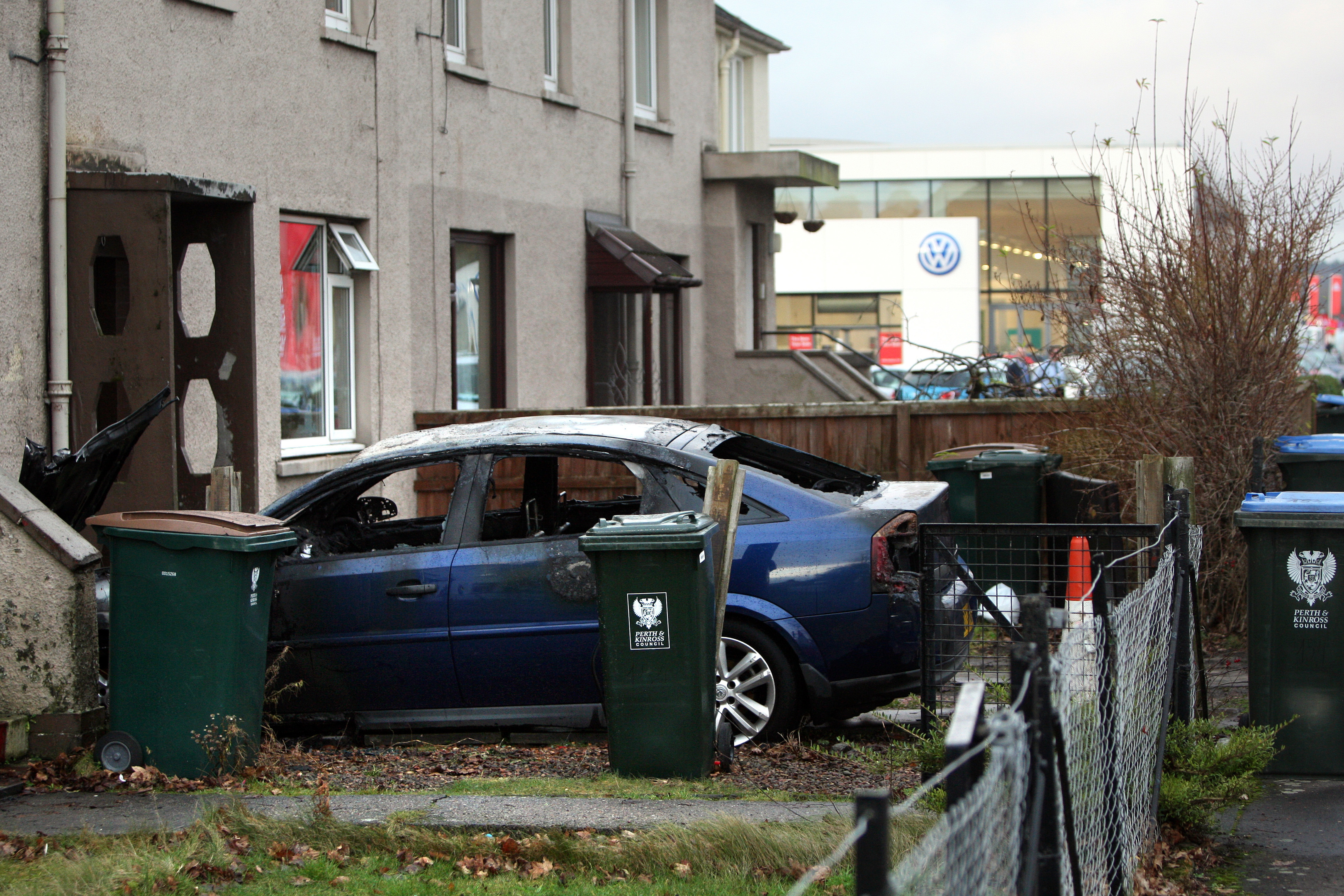 A blaze which destroyed a car and brought a major Perth road to a near standstill is being treated as suspicious by police.
The Vauxhall Vectra was destroyed by fire on Wednesday afternoon as it sat on the driveway of a property on Dunkeld Road.
After carrying out investigations, police believe it and an earlier incident in nearby Duncansby Way, which saw a Nissan Tiida catch fire on Monday night, were deliberate.
They are now appealing for witnesses to either incident to come forward.
A spokeswoman for Police Scotland said: "Police in Perth are appealing for witnesses in relation to two suspicious fires which happened in Dunkeld Road and nearby Duncansby Way this week.
"About 11pm on Monday officers from the Scottish Fire and Rescue Service and Police Scotland attended a report of a blue Nissan Tiida car on fire in Duncansby Way.
"About 2pm yesterday officers attended a further report of a blue Vauxhall Vectra car on fire in Dunkeld Road.
"On both occasions the fires were brought under control quickly and nobody was injured. Both cars were extensively damaged."
Anyone who was in the area and saw anything suspicious is urged to contact the Police Scotland non emergency number 101 or speak to any police officer.