Grandtully businessman Iain Burnett has revealed that he was asked to make a giant Easter egg out of a rare chocolate for a distillery near Glasgow.
Glengoyne Distillery has used the creation by the Highland chocolatier to
showcase its 21-year-old malt.
Instead of infusing the chocolate, which is from the tiny African island of São Tomé, with the whisky, Iain chose to make a lattice-like design to encase a full bottle.
He said: "Three of us have taken two days to make a giant, 5kg, half-metre tall Easter egg. It's lattice work with butterflies, all made out of chocolate.
"I was asked by Glengoyne Distillery some time ago to do a match with this 71% São Tomé chocolate and their 21-year-old malt.
"It was a combined idea – instead of making a whisky truffle it was making a
chocolate egg that contained a full glass bottle of whisky.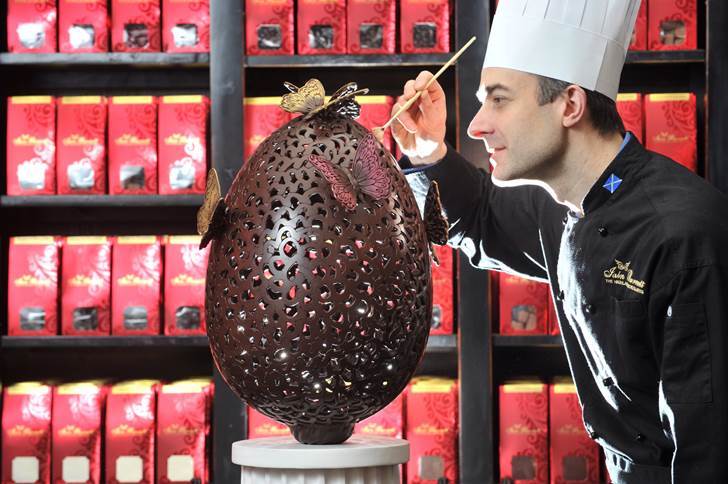 "The lattice-work egg is an example of what can be done with craftsmanship in chocolate and is adorned with chocolate butterflies and mirrors the deep colours and flavours of the sherry matured whisky.
"My small dedicated team of chocolatiers are trained in-house to meticulously hand-craft chocolates so this giant egg was a great challenge and took the work of three of my most skilled chocolatiers. "
The award-winning chocolatier also revealed the processes behind the making of the egg in a video.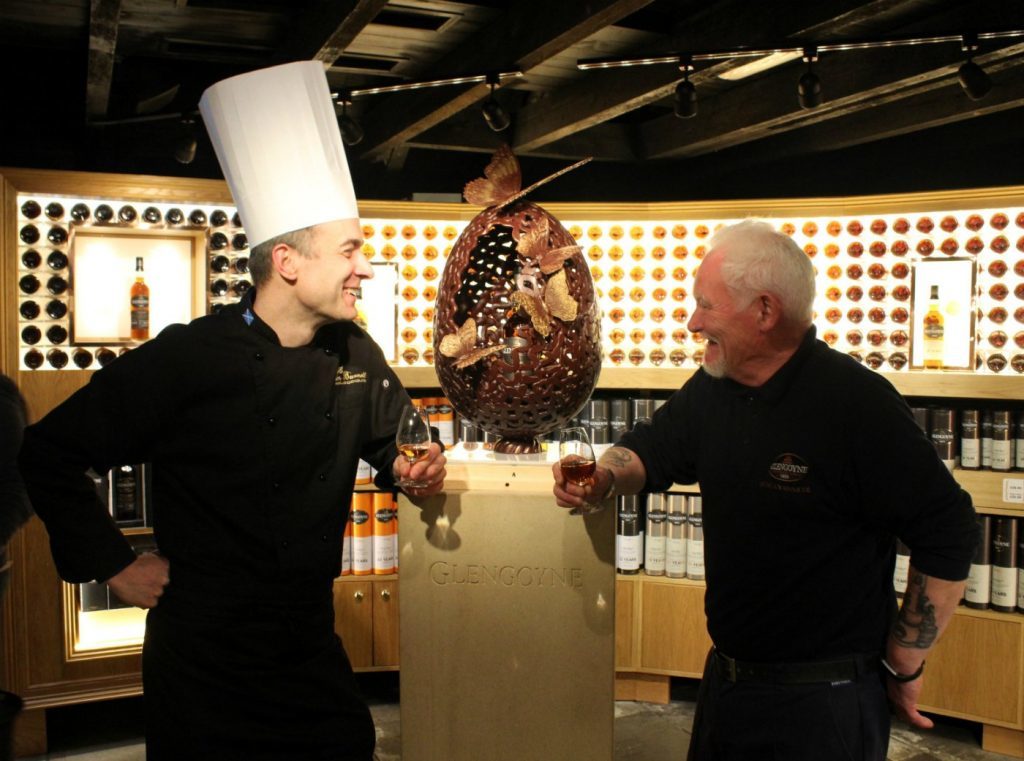 Iain Weir, marketing director at Glengoyne, said: "We are delighted to be able to reveal the ultimate whisky-lovers Easter egg, crafted by our friend and Glengoyne Kindred Spirit, Iain Burnett. Such skill and precision has gone in to this creation and like Glengoyne, Iain and his team use outstanding flavours and textures to delight the palate.
"Our 21 year old is matured in the finest sherry oak casks and boasts notes of Christmas cake, honey, and rich fruit, the perfect accompaniment to the dark world-class São Tomé chocolate that The Highland Chocolatier has become famous for.
"The egg will now take pride of place in the Glengoyne shop in the heart of Dumgoyne after being created in Iain Burnett's Grandtully chocolate kitchen."