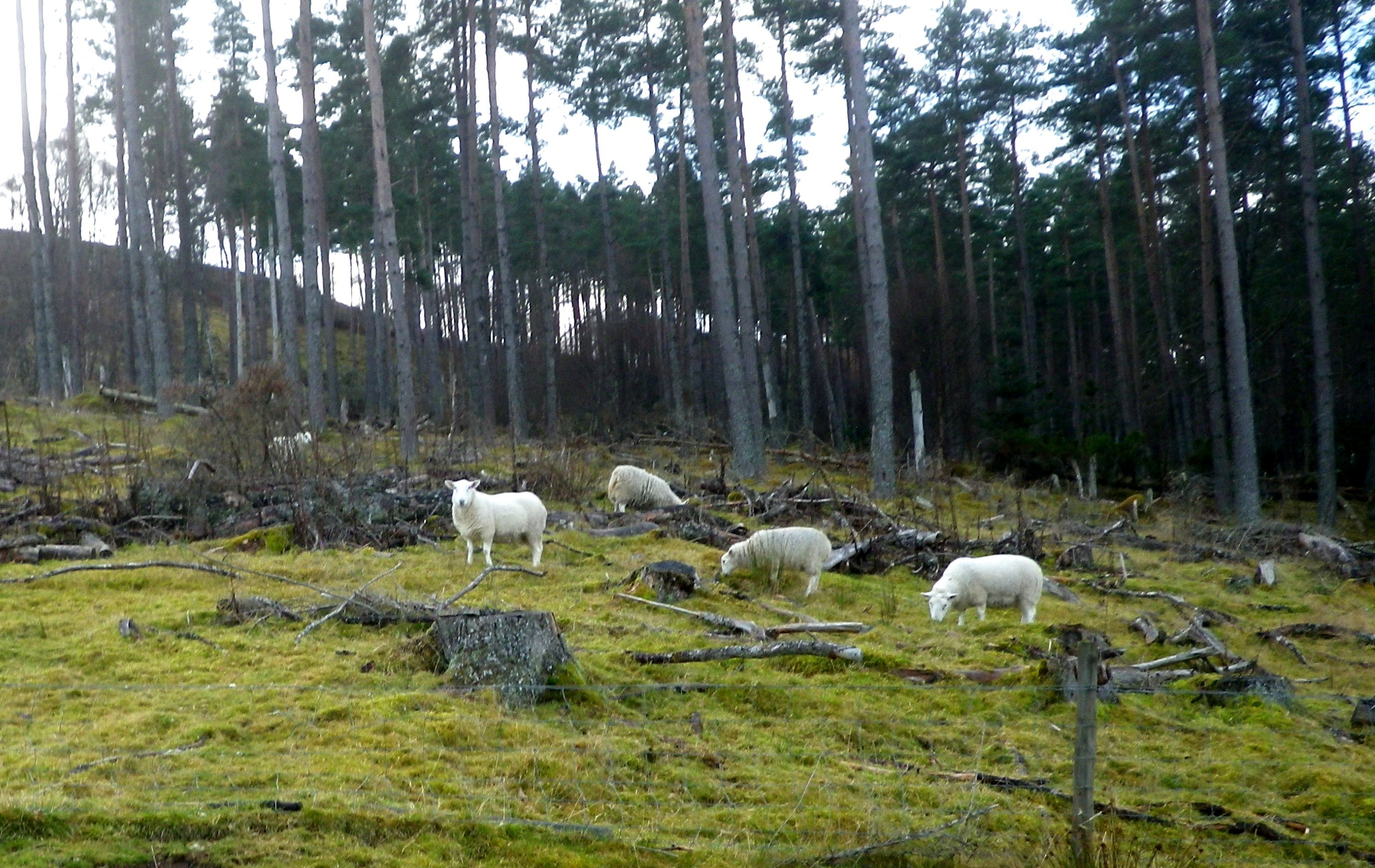 One of Scotland's top farmers has been left devastated after his business was ravaged by livestock thieves.
Police officers are investigating the theft of a large number of ewes from Jim Fairlie's Kindrum Park Farm at Logiealmond.
Mr Fairlie lost 28 prize animals during the raid, which is the latest in a series of serious rural crimes to have taken place across Perth and Kinross.
Hundreds of animals worth tens of thousands of pounds have been stolen over the past 12 months, with October and November of 2016 amongst the toughest for farmers.
Organised gangs are known to be targeting the area but it is understood few arrests have been made.
Much of the livestock stolen is said to go to back street abattoirs south of the border where few questions are asked about the provenance of the meat.
Mr Fairlie is a hugely respected farmer and champion of Scottish lamb and is seen as the father of the Scottish farmers' market movement.
He said he had been left saddened by the loss of the blackface ewes but was at a loss to know how Scots farmers can better protect their livelihoods.
Mr Fairlie said: "We have around 800 ewes on our hill farm. The loss of 28 is a major blow.
"It is not just the value of the ewes themselves but also the value of the lambs that they should have been having this spring. Back in 2011 we had 60 lambs stolen from the farm.
"The problem for farms across Scotland – and hill farms in particular – is there are just not enough people employed on them anymore.
"When animals are spread over such a wide area it is very difficult to keep an eye on them at all times.
"Unless you can afford to install CCTV at all your gate openings and around the farm or perhaps have all your sheep micro-chipped then I am just not sure what can be done."
A Police Scotland witness appeal suggested the animals may have been taken in the past few days but Mr Fairlie believes they could have been taken in late 2016.
During October and November there were a spate of thefts from farms in Perth and Kinross.
In October, around 115 ewes valued at more than £11,500 were stolen from farmland near Comrie, prompting Police Scotland to appeal for farming communities to be on the lookout for suspicious activity.
The following month, a number of Cheviot sheep were taken from farmland near to Craigton House in Kinross-shire.
Mid Scotland and Fife MSP Liz Smith believes more must be done to help hardworking farmers "combat the gangs that currently view rural areas as easy pickings".
She said: "Sheep rustling and livestock worrying is becoming a huge problem for farmers across rural Scotland and it is about time that we saw greater leadership from both Police Scotland and the Scottish Government to combat this emerging threat.
"Just last month I questioned the farming minister, Fergus Ewing, on this very subject and was told that the Government was aware of these issues.
"Well, nothing appears to be happening and the Government's new policing strategy made not one mention of rural crime, rustling or livestock worrying.
"It is high time that more was done to help farmers combat the organised gangs that currently view rural areas as easy pickings.
"Farmers are doing all they can to protect their livestock and property but unless greater leadership is shown nationally, gangs will continue to raid farms across the country."