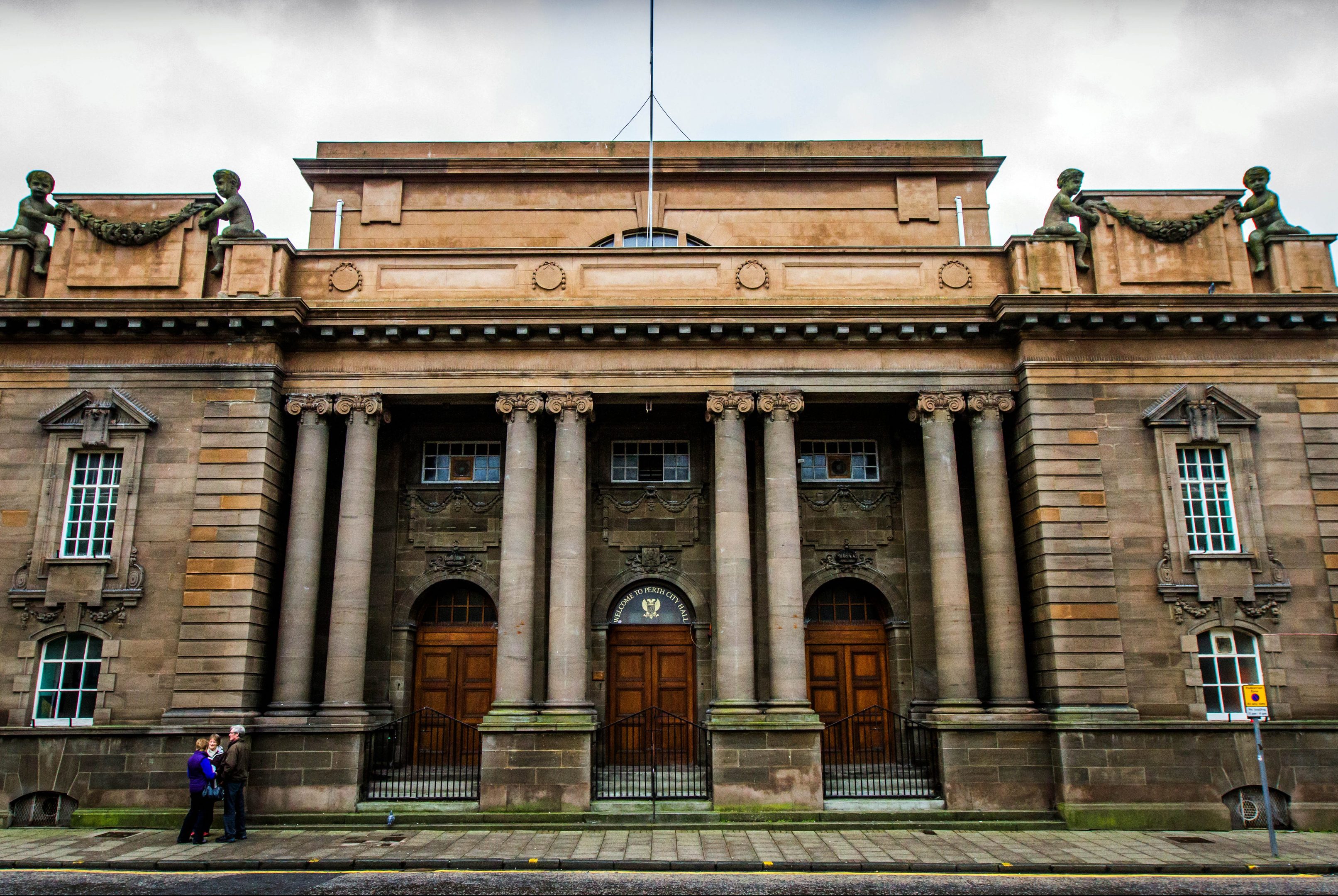 The public will soon get its first glimpse of how Perth City Hall could be reinvented as a major cultural attraction.
Charles Kinnoull, chairman of Culture Perth and Kinross, has revealed the designs by the five shortlisted architect firms will go on public display in the city centre in early June.
"They are five very different visions but I personally think all of them have visual appeal," he said.
"It is testament to the city hall that it lends itself to five interesting visions of how it might work. It would be a big help if people give their views, positive or negative, but I think people will generally be pretty excited."
The public's input will be important in the process of choosing the preferred option, while the board of Culture Perth and Kinross and the council will be looking at whether they believe the designs are achievable and deliverable on time, and what will work best as a cultural attraction.
Lord Kinnoull is adamant that, as a key element of Perth's UK City of Culture bid, the new-look city hall must be open for 2021.
Perth and Kinross Council and Culture Perth and Kinross officials are also pushing for a decision on whether the Stone of Destiny can be relocated to Perth from Edinburgh Castle.
Lord Kinnoull outlined strong reasons why the artefact should come to Perth – not least that it could draw in an extra 100,000 visitors – and gave his personal opinion that it was "very likely" to be housed in the city hall rather than Perth Museum.
"We would have a fabulous place for it to be displayed in context," said Lord Kinnoull.
"In my opinion the Stone of Destiny should be free to view. As such an important national heritage object I don't believe it's right that people have to pay as they do at Edinburgh Castle.
"The argument of history is strong. It has only been in two places for any length of time – here and Westminster Abbey."
The majority of the £30 million total investment in Culture Perth and Kinross premises will be spent on the city hall, with the remainder going on improving Perth Museum and Art Gallery and providing a state-of-the art storage facility on the edge of Perth for nearly 500,000 objects held in the local collection.
Major elements of the city hall project will be catering and retail, which the board see as vital parts of the modern museum experience.
Lord Kinnoull also reassured the public a central part of the procurement process was to have a guaranteed maximum price construction contract, ensuring the eventual cost will not spiral out of control.