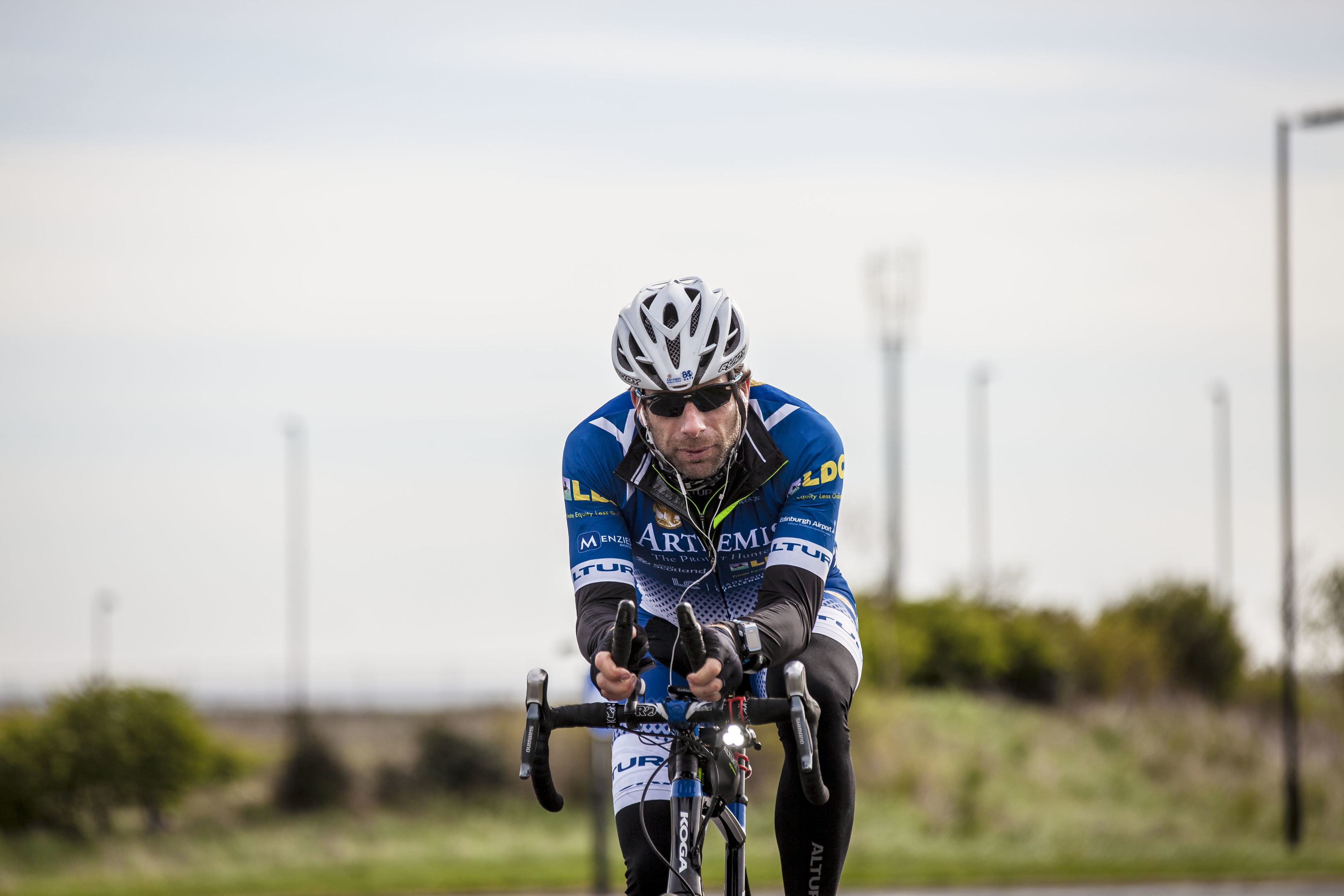 Ultra-endurance cyclist Mark Beaumont has set a new World Record as his bid to cycle round the world in 80 days continues.
The adventurer has been officially recognised by Guinness as the holder of the record for the "Most Miles Cycled in a Month".
This has been verified at 7,031 (11,315km).
The 34-year-old has been pedalling through country after country as he fights to reclaim the world record for circumnavigating the globe.
His Artemis World Cycle covers 18,000 miles, which means the Scot will have to complete 240 miles a day.
That means spending 16 hours in the saddle at a time, grabbing snatches of sleep along the way.
In 2008, Beaumont completed a cycle around the globe in 194 days, setting what was then a world record.
Since then, the record has been whittled down to 123 days by New Zealand's Andrew Nicholson.
Beaumont will therefore have to break the existing world record by more than 40 days to achieve the tough target he has set himself.
Unlike his 2008 solo ride, he has been accompanied by a mechanic, nutritionist, physiotherapist and manager on his tour.
Inspired by Jules Verne's classic adventure novel Around The World in Eighty Days, Beaumont set off from under the Arc de Triomphe in Paris in July.
The 34-year-old is anticipated to be back in Paris by Thursday September 21 and has already overcome adversity, including a spill on day nine.
It left him fearing the challenge might be over – and in need of emergency dental work – but he was soon back in the saddle and on his way once again.