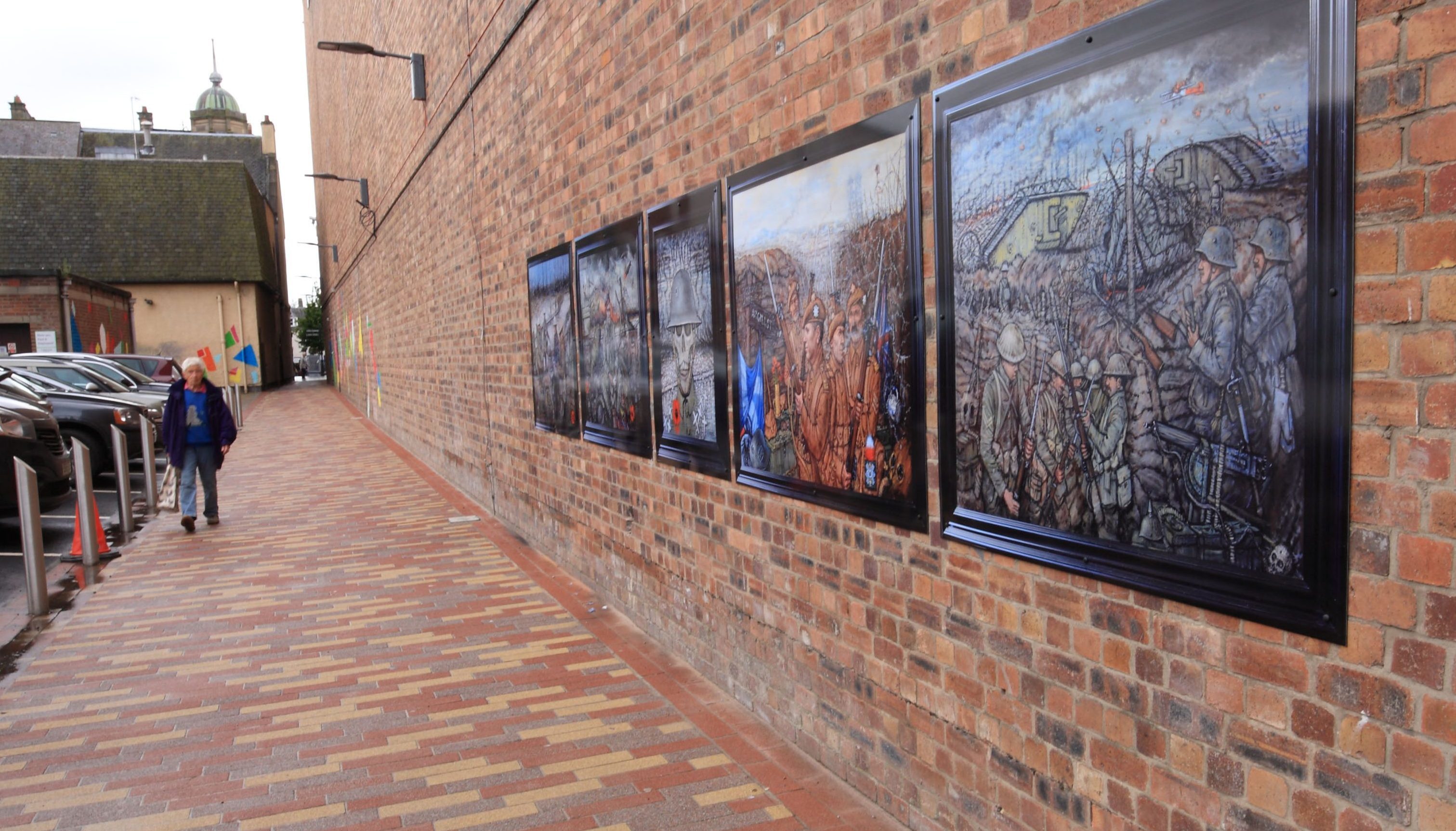 A Perth city centre building has been adorned with murals by a prominent local artist.
Ian Imrie, 79, painted pictures which depict various battles of the First World War to commemorate the death of his late grandfather.
John Hutchison passed away following the Battle of Loos on September 25, 1915, aged 27.
His five murals feature different scenes – one from Passchendaele, one simply called 'WW1,' and another featuring a skull with a helmet that has a bullet hole in it.
Another features a poppy to depict the Battle of the Somme and the final mural features the great grandson of Mr Hutchison, Brian Cuthbert Henry.
Another mural features a soldier releasing a dove of peace with an injured soldier being carried on a stretcher in the background.
On Friday, Mr Imrie explained the reason behind his decision to put up the murals in the lane located between Mill Street and Perth High Street.
"I got permission from Next to put these up on the wall in the lane and feel they are quite striking," he said.
"This is street art or urban art and the murals are taken from pictures I have drawn about the First World War. I never met my grandfather but felt this painting which commemorates him and the soldiers who went 'over the top' tells the tale of that war.
"I've shown how soldiers like my grandfather never had tin hats when they went 'over the top' at the Battle of Loos as they were introduced a year later. And I've included signs like Argyle Street in one of the murals, which the soldiers put up to remind themselves of home."
He added: "One of the murals features a soldier who collected trophies from German soldiers and includes him wearing a German hat and carrying an Iron Cross.
"My hope is that the murals show art that is very interesting to people."