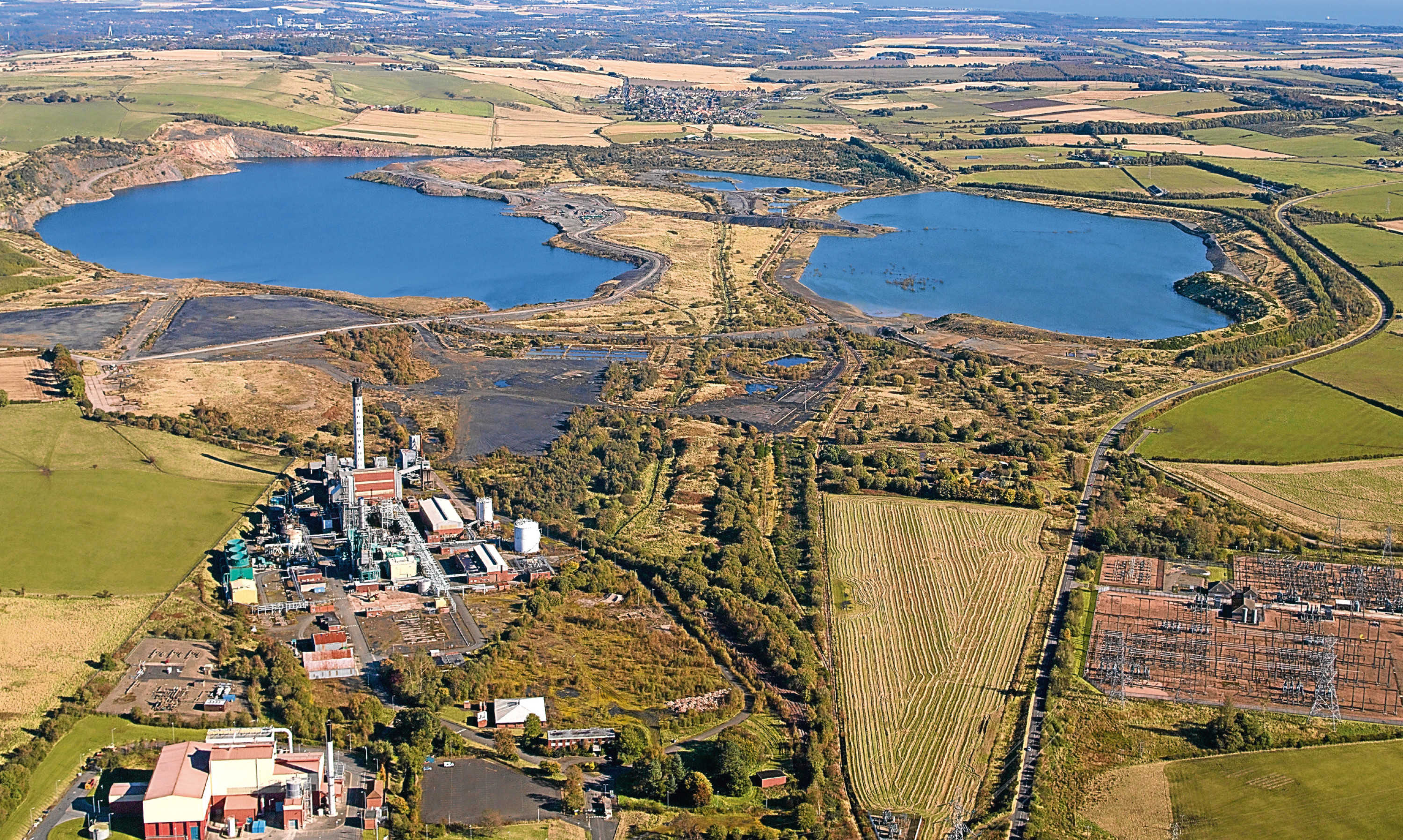 Thousands of jobs could be coming to Fife after councillors granted planning permission in principle for a major new industrial hub.
Members of the region's central area planning committee have approved plans for a new energy park and industrial estate at the site of the former Westfield open cast mine.
In the region of 2,500 posts could be created by plans submitted by Durham-based Hargreaves Services', which would transform the 423-hectare site and potentially see the reactivation of a disused rail line, though councillors were told no guarantees could be offered at such an early stage in the process.
Of one of the largest industrial developments proposed for Fife in years, committee chair Neil Crooks said: "The potential presented is significant for us.
"When you're on site and have seen what can be done then this is something that we should be really excited about."
The Westfield site has lain dormant since 1998 having previously been mined for more than 40 years.
Hargreaves predicts that its regeneration plans could create around 1,000 construction jobs over a 10-year period, with the completed complex sustaining in the region of 1,500 full time posts.
Plans include a solar energy park and other energy-related work, waste recovery and recycling unit, light industrial units and agricultural greenhouses.
The approval was granted despite some protestation from Perth and Kinross Council, which did not object to the plans but voiced "serious concerns" about the development's impact on local communities, facilities and infrastructure.
However, a £100,000 legal agreement relating to maintenance on the B9097 road near Loch Leven is to be established, a subject of much discussion at Monday's meeting.
Concerned about the potential impact on the local road network, councillor Ross Vettraino questioned the figure proposed by transportation officers in Fife's neighbouring region.
"It should be £100,000 a year I would think, but I'm no road engineer," he said.
"Perth and Kinross might be happy with that but the people living in and around this development and who use these roads all of the time will not be happy at being bounced about by potholes caused by 40 tonners.
"I feel we have a responsibility here."
Despite Monday's decision, David Alexander, Fife Council co-leader, suggested that the scale of the development means there are no guarantees every aspect will come to fruition, adding subsequent planning applications will reveal more information.
"All the low hanging fruit is in the detail," he said, before adding that he expected the development to generate interest from business and workers from across Fife and the rest of Scotland.