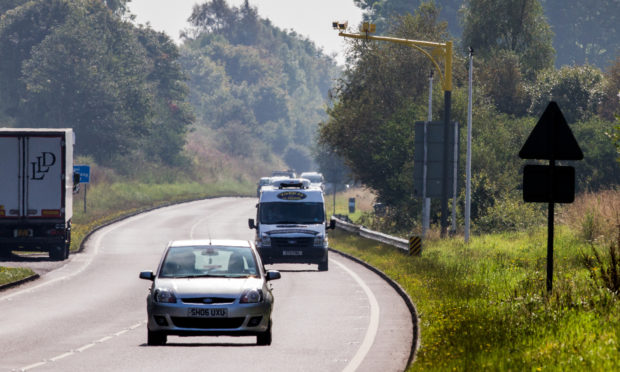 The number of crashes and injuries on the A9 between Perth and Pitlochry has halved in the last year, Police Scotland has confirmed.
A Freedom of Information request revealed the number of incidents and casualties on the stretch of road between the Inveralmond Roundabout and the Pitlochry junction has halved in the last year.
In the last year, there have only been eight accidents, resulting in 17 casualties.
This is down significantly on the 16 collisions and 32 casualties recorded by the emergency services in 2017/18.
The number of fatal crashes has increased from one to two, but with the number of people suffering injuries on the road, Scottish Government transport bosses are pleased to see the safety measures paying dividends.
Speaking to Wave FM, Stuart Wilson, Transport Scotland's national operations manager for safety and development said: "We welcome any reduction in incidents and casualties  on the A9.
"We've been delivering various measures for a number of years now. The A9 Safety Group was set up in 2012  to improve driver behaviour and consequently safety.
"We put average speed cameras on the A9 on the section between Stirling and Perth and on up to Inverness in October 2014. Since then, the group has continued to work on wider measures.
"That includes improving the safety of roadworks, working with various bodies. We met earlier this year and the next steps are that understanding where the remaining population of accidents sit and what the underpinning characteristics of those are.
"We're looking at things like driver fatigue which has always been an issue on the A9."
Perthshire North MSP John Swinney believes the figures are a tangible benefit of installing average speed cameras along the road.
The Deputy First Minister added: "It is welcome news that there has been a reduction in incidents on the A9. The average speed cameras have undoubtedly assisted in reducing the speed of the road and stress the importance of drivers undertaking safe driving on this road.
"I think it's really important that we look at the experiences there have been on the A9 and make sure that can be shared more widely so that we can improve driver safety.
"One of the key challenges about the A9 is the importance of removing the junctions that cause such difficulties for drivers, where there is a build up of frustration. Only the dualling of the A9 will remove those challenges and make sure we have a safe road between Perth and Inverness."