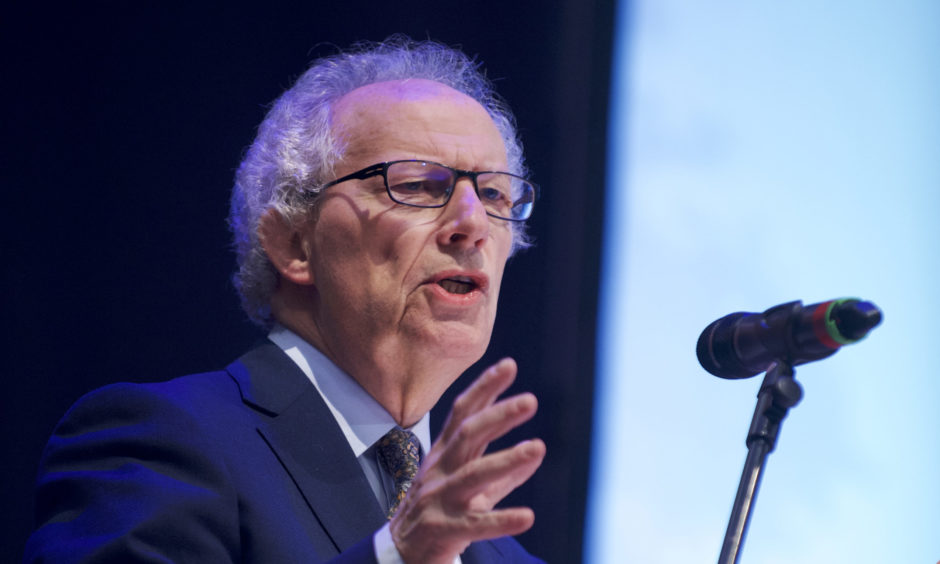 Former First Minister Henry McLeish has warned Labour to "stop saying no" to everything in order to avoid electoral oblivion.
Mr McLeish, who served as party leader at the turn of the century and was the country's second head of the Scottish Parliament, said Scottish independence was more likely to come about because of failings of the union, rather than the "nationalism" of the SNP and the separation movement.
In his first public comments as leader of UK Labour, Sir Keir Starmer backed Scottish Labour's decision to oppose a second referendum on independence.
Not opposing a second referendum did not equate to support for independence, Mr McLeish added, but similar to comments made by Mr Starmer, he said a wider form of federalism was needed not just in Scotland, but across the four nations of the UK.
Scots have not warmed yet to the idea of independence. They may in the future, but not now. Labour must see that as an opportunity."

Henry McLeish
"I think Sir Keir Starmer has been a significant improvement as far as leadership is concerned. He's got strong views. He's skilled. He's competent. And I think he has the right qualities to take Labour forward," he said.
"That said, I think the new leader has got to accept that Scotland is a major challenge.
"When I was elected in 87 to Westminster for the first time, there were 50 Labour MPs. In 2019 there is one.
"Figures tell you one thing, but what has happened is that for a party that delivered devolution in Scotland, Wales and Northern Ireland, we have simply lost traction in Scotland in the post-devolution period.
"We have certainly lost a grip on what it means to be a political party in Scotland. As a consequence, the SNP has risen and for the last 13 years have dominated politics.
"We've got to learn from history, we've got to learn from the last 13 years. We cannot continue to be so negative, saying no to everything. It's not a vision, it's not a strategy and it's not a policy.
"We've got to acknowledge that politics in Scotland has dramatically changed around the issue of identity. It's dramatically changed in relation to public perception of what Scotland needs."
Reinvention for Scottish Labour "key"
Mr McLeish, who has served as a Labour councillor in Fife, as well as MP and MSP, said the "settled will" of Scotland had yet to be decided, even though support for the SNP had risen in the last decade.
He added Scotland had become a "completely different" country than it was pre-devolution, but the country had not completely "warmed" to the idea of being independent.
Polling data shows support for independence has been in the majority "five times" since the Brexit vote in June 2016.
"There has been a massive transformation in the number of Labour-thinking people that have been willing to support independence," he said.
"Labour has really got to reinvent itself. Not its principles,  not its values – which are as good today as they were in 1900.
"This is a new, more confident, more dynamic and positive looking Scotland.
"Currently we believe we are so linked to London, that we can't get our heads around the idea that Scotland is a completely different place with completely different politics.
"There are real opportunities. Whilst the SNP have dominated, there is still 'no settled will' to use the John Smith phrase.
"There is unfinished business. If you look at the post-2014 opinion polls, one or two of them give independence more than 50% and we've had something like 120 opinion polls.
"Scots have not warmed yet to the idea of independence. They may in the future, but not now. Labour must see that as an opportunity."
Prime Minister "failing union"
The prime minister's handling of the coronavirus has been done with "contempt", Mr McLeish continued.
He said regions like Manchester and the North East of England had been ignored by Mr Johnson, who was overseeing a "centralised" government from London.
At any future referendum or election, Mr McLeish said, Labour must "distance" itself from the Conservatives, saying aligning in 2014 had harmed the party electorally ever since.
Scottish Labour is currently the third-largest party in Holyrood and never held a majority when it was Scotland's biggest party between 1999 and 2007.
"Wales, Northern Ireland, Scotland. They are progressive (parliaments), they want more powers. They want to be listened to. They want to play an important role in the union, but the union seems to not be for changing," he added.
"The Tory party are not thinking about anything other than a bridge between Northern Ireland and Scotland, which is not high up on any Scottish persons' priorities.
Can Boris Johnson's Scotland to Northern Ireland bridge be built? Ocean engineering expert says yes — if we're willing to think crazy
"Labour in Scotland has to change, it has to be more Scottish in its orientation and less unionist. But that doesn't mean it supports independence.
"But what it must do is create distance between the Conservative Party and itself, because that is not helpful to Labour's fortunes."
He added: "Can the union change? My fear is that Boris Johnson could prove a real drawback in trying to get the union to move forward.
"I think he's shown through the pandemic contempt to Scotland, Wales and Northern Ireland. Contempt for English regions like Manchester. Because unionism is about centralism. And we are still one of the most centralised countries in Europe.
"So, for Labour to make progress in Scotland the union has to accept that it has to change.
"If you want an alternative to independence, it has to be some form of federalism. But the really worrying thing is that the union under Johnson and Westminster, don't look like they're talking about any other alternative.
"And that leads them down the negative path of merely criticising independence and criticising holding a second referendum.
"Recent opinion poll evidence suggests that is not working. And it could well be that the future of Scotland is not necessarily developed, or won in Scotland, but it's actually a product of Westminster failing to appreciate the growing significance of devolved government.
"Johnson and his government have been ineffective through the pandemic. They've over-promised, and under-delivered. And I get the impression that Boris Johnson still thinks he's campaigning and not governing."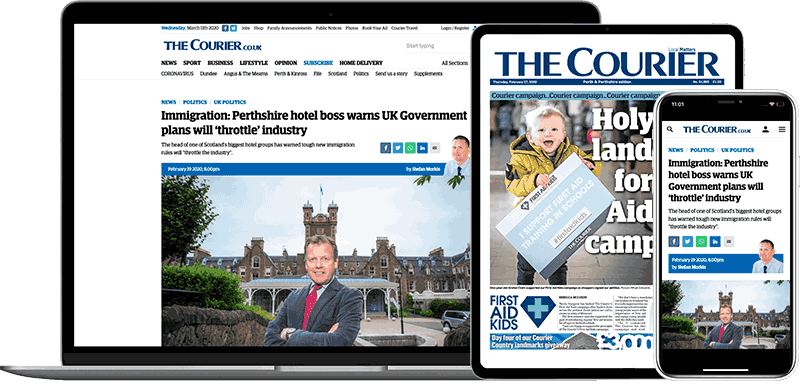 Help support quality local journalism … become a digital subscriber to The Courier
For as little as £5.99 a month you can access all of our content, including Premium articles.
Subscribe