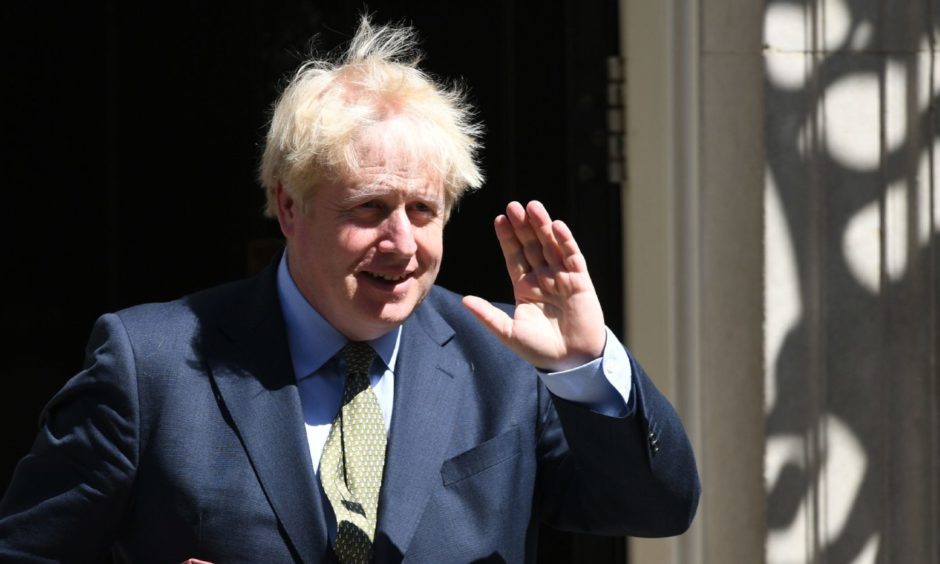 Prime Minister Boris Johnson is under mounting pressure to deliver on his promised Tay Cities Deal as he makes his first journey to Scotland since last year's general election.
Mr Johnson is set to visit the North East on Thursday, with an announcement to fund a growth deal for Orkney, Shetland and the Western Isles to the tune of £50 million from the UK Government.
The Scottish Government is to match this figure and the news follows a similar deal announced for Falkirk earlier this week.
But, 18 months on from the heads of term being agreed for the Tay Cities growth deal, it is still to be signed off.
'Radio silence'
Dundee City Council leader John Alexander said they have been left with nothing but "radio silence" after the leaders of all four local councils wrote to successive ministers and Number 10 to get the remainder of the deal over the line.
He said: "With the prime minister's recent call to arms to 'build, build, build', it is somewhat ridiculous that the Tay Cities Deal has not been signed off to do just that.
"It is now 18 months since the heads of terms were agreed and signed by the UK and Scottish governments and a month since the leaders of the four local councils wrote to the chancellor and sadly all we have is radio silence.
"With numerous statements from the prime minister on investment and support for building projects, it is time to let us get on with the job of delivering jobs and investment.
"It is in everyone's interest, including the prime minister, to ensure that his words are not hollow, meaningless and inaccurate but that they actually lead to a tangible action like the signing of the deal."
Councillor David Ross, chair of the Tay Cities joint committee and co-leader of Fife Council, added: "Time is of the essence for the UK Government to commit to a 10-year programme."
Deal has to be the "right one"
Perth and Kinross Conservative council leader Murray Lyle said each stakeholder had worked incredibly hard to bring the deal to fruition, but that it was important to make sure the heads of term were the best for the Tay Cities as a whole.
He said: "It is critical we get the right deal. If it is not signed on Thursday when the prime minister is in Scotland, then so be it, because in my mind it is crucial the deal is the right one.
"We have shown extraordinary patience and if it is not done now I believe it will be done soon. We will make every effort, at every level to get the best deal for the region."
"No further delays"
Councillor David Fairweather, leader of Angus Council said: "We have all worked in good faith and those that have contributed and led the projects have been very patient but that patience can only go so far.
"Angus has many strengths and proposals within the Tay Cities Deal will help advance manufacturing, a key growth sector for our economy as well as delivering a £26 million fund specifically to develop strategic projects in Angus.
"There can be no further delays in deploying this investment."
Not a "football"
A UK Government source said: "We are getting increasingly frustrated with the SNP trying to turn these growth deals into a political football.
"Now is the time for all partners — the two governments and local authorities — to come together and deliver these vital projects."
Deal will support island economies
Mr Johnson said the islands growth deal could support developing space technology and others researching new renewable energy systems.
He said: "When I stood on the steps of Downing Street one year ago, I pledged to be a prime minister for every corner of the United Kingdom.
"Whether you are from East Kilbride or Dumfries, Motherwell or Paisley, I promised to level up across Britain and close the opportunity gap.
"The last six months have shown exactly why the historic and heartfelt bond that ties the four nations of our country together is so important and the sheer might of our union has been proven once again.
"In Scotland, the UK's magnificent armed forces have been on the ground doing vital work to support the NHS, from setting up and running mobile testing sites to airlifting critically ill patients to hospitals from some of Scotland's most remote communities.
"And the UK Treasury stepped in to save the jobs of a third of Scotland's entire workforce and kept the wolves at bay for tens of thousands of Scottish businesses.
"More than ever, this shows what we can achieve when we stand together, as one United Kingdom."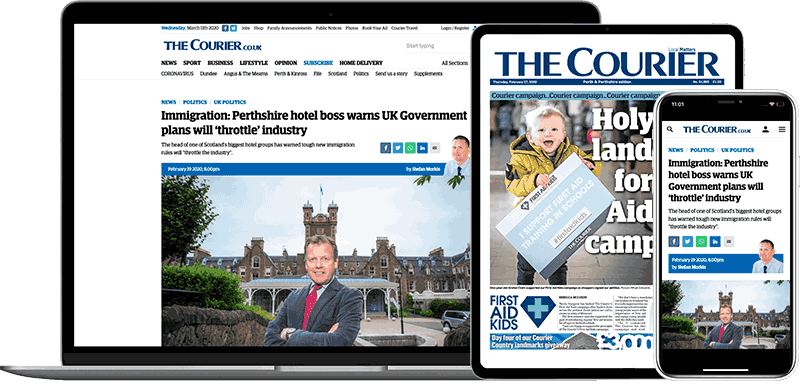 Help support quality local journalism … become a digital subscriber to The Courier
For as little as £5.99 a month you can access all of our content, including Premium articles.
Subscribe