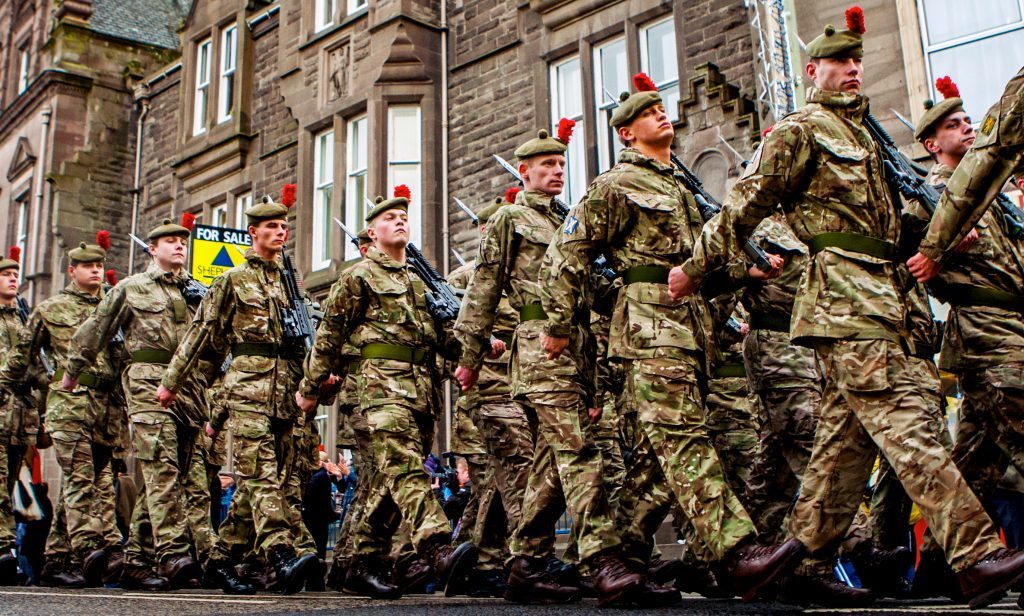 An SNP minister and former Royal Marine has declared war on the UK Government's decision to close military bases across Scotland.
Keith Brown, the economy secretary, told MSPs the "eviction" of The Black Watch from Fort George is "scandalous" as he berated the wipe-out of the military from swathes of Scotland.
But he vowed he would meet with North East MSP Willie Rennie to explore whether the battalion, which recruits from Tayside and Fife, can be re-homed at Leuchars Barracks.
Mr Brown also dubbed "absurd" a decision to sell an airfield at the Royal Marines Condor base in Angus.
Scottish Liberal Democrats leader Mr Rennie repeated his call for The Black Watch to return to its "traditional recruiting grounds" and move to Leuchars following the Fort George closure.
Mr Brown said: "I'm happy to meet with the member, of course, to discuss the general implications of this."
But he said turfing the 3 Scots out of their Highland garrison amounted to "scandalous treatment" as he waged war against the proposals.
He said: "The Scottish Government does not accept that Monday's announcement is the end of the story and I will work closely with local authorities most directly affected to agree next steps."
Eight military bases in Scotland will close over the next 15 years, the Defence Secretary Michael Fallon announced this week. The Black Watch battalion will leave the 250-year-old garrison Fort George by 2032.
The announcement also marks the end of a naval presence in Fife with MoD Caledonia, which houses professional support staff and military reservists in Rosyth, to be closed down by 2022.
Condor Airfield – a major part of the 45 Commando Royal Marines base in Arbroath – is also shutting.
Sir Michael said no army personnel will leave Scotland under the plans, which are about modernising the military.
He said Leuchars is a "very strong candidate" to take on more army units.