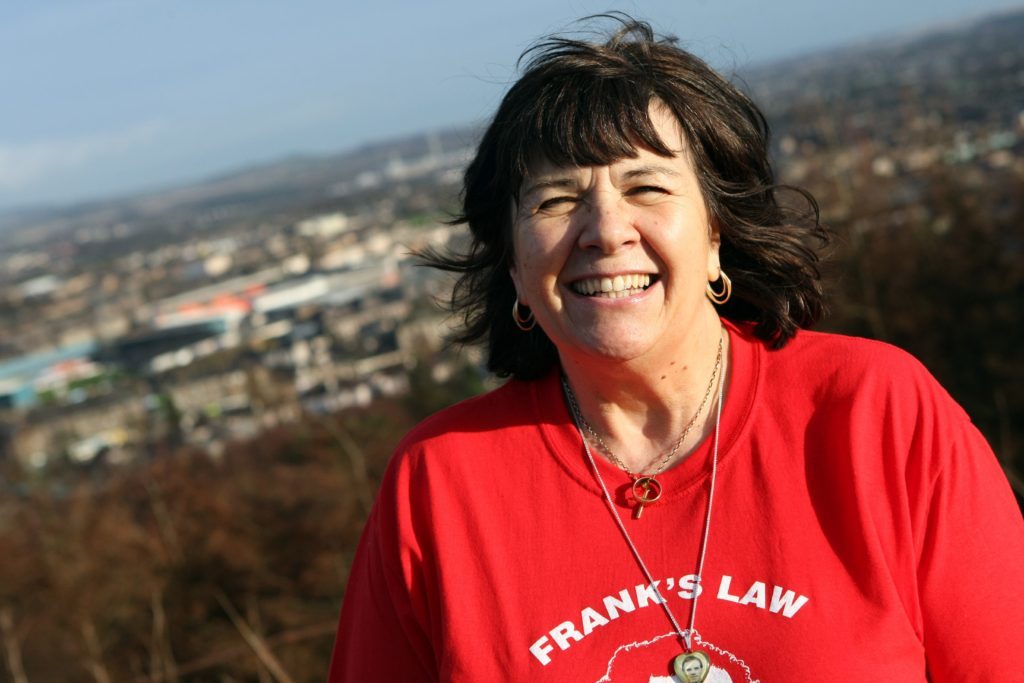 Frank's Law campaigners have called for ministers to act quickly after new figures revealed dementia deaths had more than doubled in a decade.
The National Records of Scotland data also revealed a surge in the number of under-75s succumbing to the illness, from 54 in 1980 to 378 last year.
Amanda Kopel is leading the charge to abolish care fees for under-65s with debilitating conditions, which include Alzheimer's.
Her husband Frank, the Dundee United legend, passed away in 2014 just before his 65th birthday.
The family was forced into financial hardship as they struggled to pay for his dementia care, which was not covered by the state because he was not old enough.
The number of Scots dying from dementia-related illnesses hit 5,571 last year, according to the official figures published on Wednesday, compared with 2,013 in 2000.
Miles Briggs, the Scottish Conservative MSP, who is introducing a bill to end the discrimination in care, said the figures demonstrate the need for urgent action.
"It is clear from these statistics that more and more people under the age of 65 will be diagnosed with dementia in Scotland in the future," he said.
"That is why Frank's Law is so desperately needed today – for too many families it was needed yesterday – and the sooner SNP ministers act to bring forward proposals the sooner we can see the vital support and dignity in care which is needed for individuals and their families.
"Frank's Law will benefit so many people across the country, including in the future many families who currently would never envisage having to care for a loved one under 65 with a condition like dementia."
Dementia has now overtaken the group of diseases that includes strokes in the list of most common causes of death.
It now accounts for 10% of all fatalities, although cancer is the worst offender at 28% of deaths.
All opposition parties have backed the introduction of Frank's Law, which gives the bill majority support in Holyrood.
The Scottish Government is conducting a feasibility study into extending free personal care. That is due to report back by the end of the summer.
Mrs Kopel will be at Tannadice on Thursday to call on people to respond to a consultation on Mr Briggs' bill.
She said: "The army of supporters grows each day, as the people of Scotland realise we need Frank's Law.
"They know the discrimination is man-made, and that it should end sooner rather than later."
Tim Ellis, the registrar general of Scotland, said: "Deaths from dementia and Alzheimer's disease have more than doubled since 2000 and have now overtaken deaths from cerebrovascular disease.
"This is partly because people are living longer, and fewer people are dying from other conditions such as circulatory diseases."
Rival politicians called on the Scottish Government to wake up to the ticking time bomb of ageing Scotland, with the number of pensioners forecast to increase by 28% over the next quarter of a century – far outpacing the predicted changes to the working age population.
Alex Rowley, for Scottish Labour, said: "These demographic projections show that public services will come under increasing strain in coming years as the increase in pensioners rapidly outpaces the increase in working age people."
"Scotland faces a twin threat to public services – a reckless Tory Brexit which would risks making it harder to attract people to Scotland, and a SNP government which refuses to use Holyrood's powers to invest."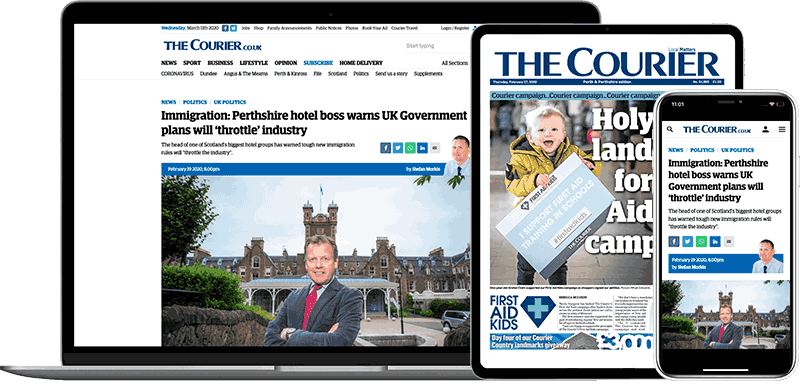 Help support quality local journalism … become a digital subscriber to The Courier
For as little as £5.99 a month you can access all of our content, including Premium articles.
Subscribe