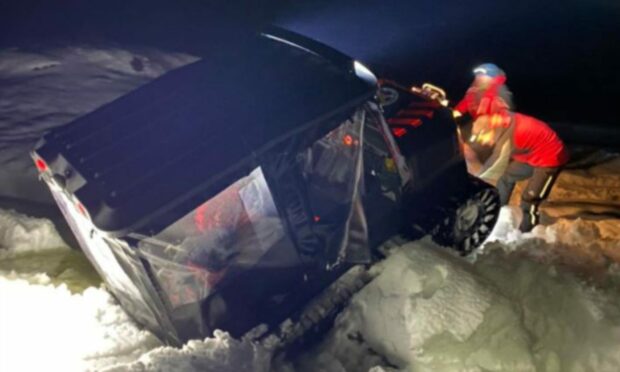 Volunteers have been hailed as "heroes" for saving a climber stranded in the Cairngorms amid adverse weather and avalanche warnings.
Braemar Mountain Rescue Team battled through Storm Barra's piercing winds last night to find a man, who had found himself in difficulty in the mountains near Ballater.
The walker had ended up stuck at the Fords of Avon refuge on the north bank of the River Avon as snow blizzards and gusts of up to 65mph rocked the north-east.
Braemar MRT was deployed to assist the man at about 4.20pm after a couple discovered the man and raised the alarm.
'A very challenging night at times'
The call came about an hour after the snow gates at the Cairngorms were shut as the ski centre ushered people off the hill after the wind and snow picked up.
Due to the recent increase in snowfall in the last few days the Scottish Avalanche Information Service has issued a red alert.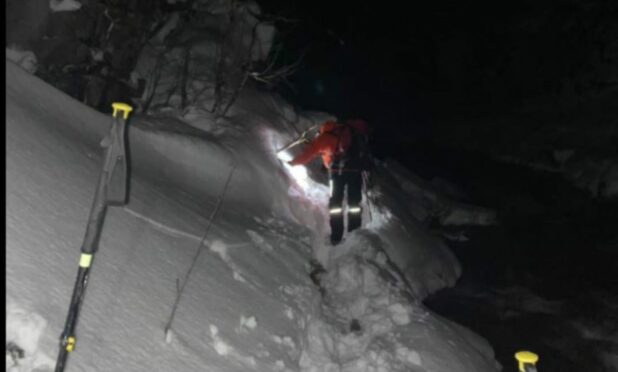 They have warned unstable snowbanks have accumulated in the northern Cairngorms, which could break away and cause an avalanche.
After an "epic" 16-hour operation in the challenging weather, the stranded man was recovered uninjured and safely brought down from hill.
Braemar MRT shared the good news on Facebook this morning. They said: "Troops just back in from an epic 16-hour shift after responding to assist a walker in difficulty at the Fords of Avon refuge. A few challenges were put their way getting both in and out.
"Walker recovered safe and well and now its time for a wee nap."
'Amazing work and fantastic outcome'
Dozens of people have now taken to social media to thank the "heroes" for their incredible efforts in the hardest of conditions.
Cheryl Stewart said on Facebook: "Heroes every one of you. Amazing work and fantastic outcome. Wishing you a safe winter ahead."
Bruce Masson said: "Epic rescue…well done to all."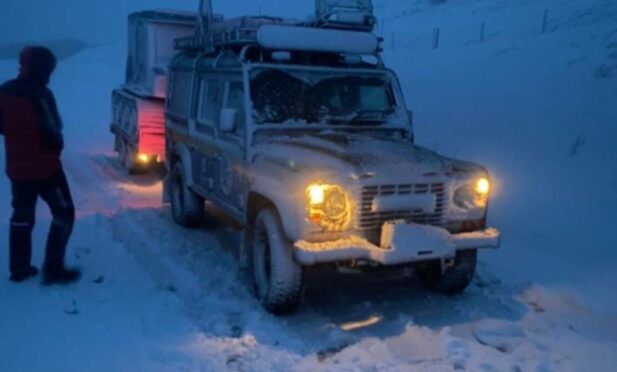 Cathy Anderson added: "Amazing effort. You are incredible!"
Ms Stewart's words were echoed by Arlene Ross, who also wished the team a safe return home and congratulated them on "job well done".
Anne Astill added: "Fantastic work , well done everyone what a great team."
It is the second time in less than a week that Braemar MRT has braved avalanche conditions to help stricken climbers.
On Sunday, the team helped two experienced climbers off Coire an t-Sneachda – carrying one man by stretcher in blizzard conditions.
The pair had been caught out by an avalanche, with six or seven recorded that day.
At the time, Cairngorms MRT leader Iain Cornfoot urged walkers and climbers to be ready to adapt to the changing weather conditions.
He said: "You have to be ready to change your plans if what you're seeing doesn't match the forecast. Trust your instincts and don't push a bad situation. The mountains will be there another day."