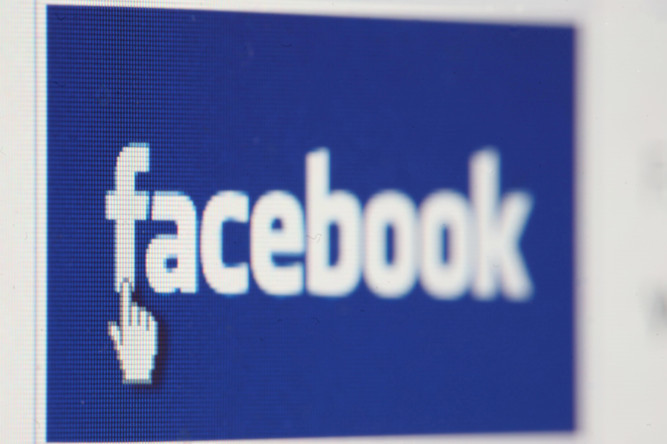 Swathes of social media users were left frustrated after being unable to access Facebook on Wednesday afternoon.
Huge numbers of people posted problems with the website just after 4pm, with news feeds struggling to load.
Instagram users also faced problems with the app.
Down Detectors has recorded a huge spike in reports of Facebook outages today.
The hashtag #Facebookdown has been trending on Twitter.
A Facebook spokeswoman said: "Earlier today, a networking issue caused some people to have trouble accessing Facebook services.
"We quickly investigated and started restoring access within about an hour, and we have nearly fixed the issue for everyone.
"We're sorry for the inconvenience."
Naturally, many people took to Twitter to query what was wrong with Facebook (and express their anguish through gifs).
Uh-oh. #Facebook is down. WHAT DO WE DO? pic.twitter.com/MdXeTrqMW1

— Shayla Raquel (@shaylaleeraquel) October 11, 2017
That moment #Facebook goes down and you don't know what to do with your life #whatdoidonow #facebookdown pic.twitter.com/mhAykx1USB

— Bump Bundle (@Bump_Bundle) October 11, 2017
That time I crashed all of Facebook… @facebook #10X pic.twitter.com/g0QxNBVd6Y

— Grant Cardone (@GrantCardone) October 11, 2017
Welcome back to twitter, everyone! #facebookdown #Facebook

— Jeff Muñoz (@jmunoz614) October 11, 2017
Yes, Facebook is down. Stop looking at your phone and say hi to your neighbor. #facebookdown pic.twitter.com/2vxSMwo8hk

— Todd Carruth (@toddcarruth) October 11, 2017
refresh refresh refresh. turn off wifi. turn on wifi. refresh. google search "is Facebook down" #facebookdown pic.twitter.com/w0dKa3YGek

— Fern Photography (@AmberFernPhoto) October 11, 2017
When you finally open Twitter just for checking "is facebook down?"

— nesia c (@NesiKa11) October 11, 2017
More to follow.