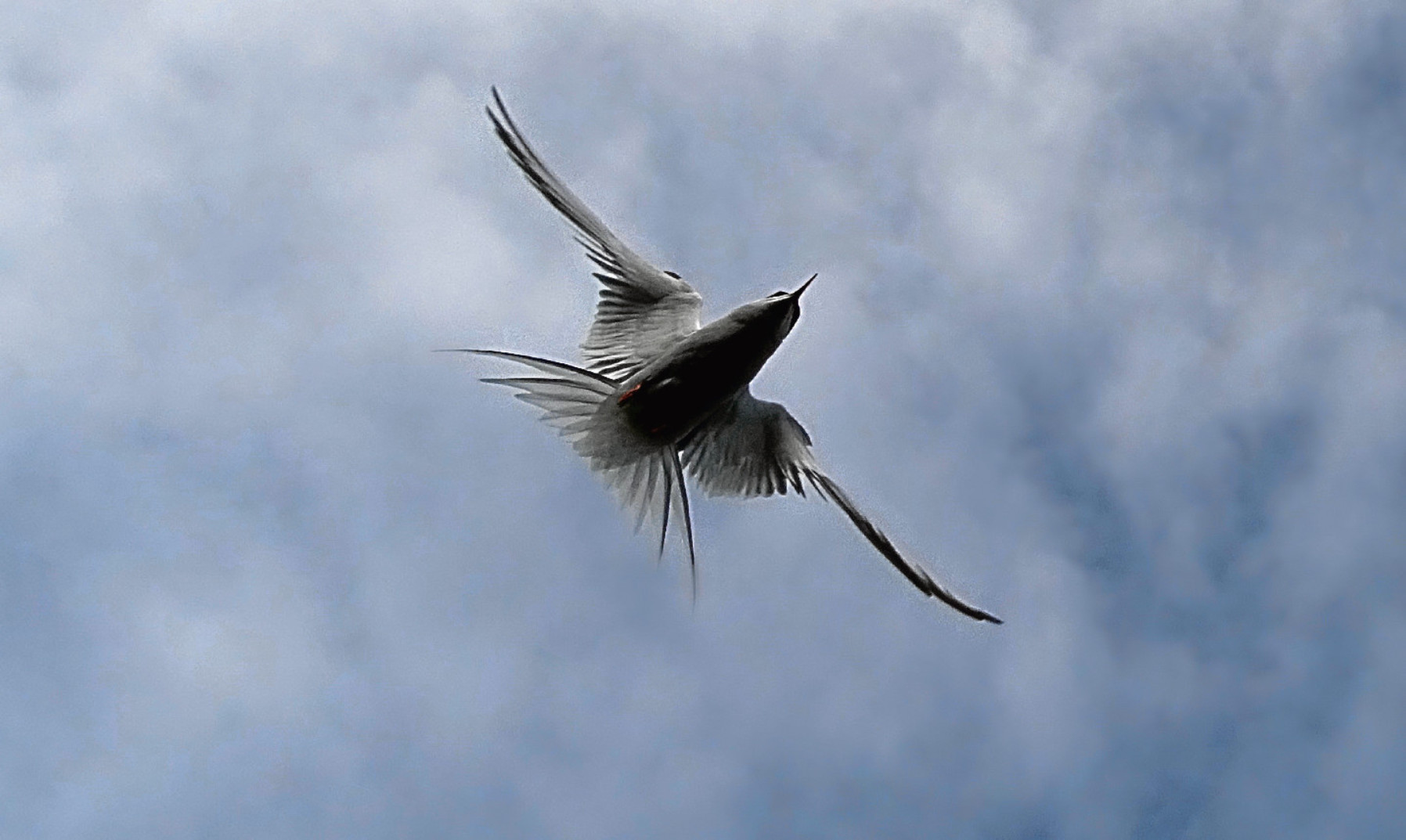 Step ashore on the Isle of May and the rules change.
I don't mean the rules that govern all the country's national nature reserves and are written down in a language you and I are not familiar with, by bureaucrats who inhabit a world far far away in a parallel universe.
I mean the rules demanded of you by birds.
Even as the May Princess nudges into Kirkhaven at a notch above zero knots, the island – and more particularly its birds – have closed in around you.
Already, the Arctic terns are preparing to state their terms and conditions with which you must comply before you are permitted to advance into the island's embrace.
These preparations involved honing the tips of their beaks the way you or I might sharpen a pencil and a series of dummy runs aimed at terrified greater black-backed gulls who have strayed too close to tern nests.
If you have never been subjected to the trial by ordeal that is about to follow, you may simply chuckle at a hapless gull as it screams across the inlet pursued by 20 or 30 terns.
Dive bomb
Even when it lands again, the terns will dive bomb time after time until some unseen threshold of suffering and sufferance has been crossed and the terns pull out.
Perhaps your street back home has its share of the gull's close kin the lesser black-backed gulls and you have suffered from their attentions at this time of year. In which case, you may mutter something dark under your breath about "payback time" and your chuckle will morph into a cackle.
Then you step ashore, head off up the path, while in your naive contemplation of what you fondly call "the balance of nature", you have failed to notice the path bisects the nesting grounds of the Arctic terns.
Prepare to be serially mugged.
If, on the other hand, you have walked this way before and you have learned (inevitably the hard way, no one ever believes the warnings of others) about the nesting season attitudes of Arctic terns towards any creature of any shape and size – whether two-legged or four, with or without wings – your experiences will have afforded you a unique understanding of the expression "hard-bitten". What they do is fly at the top of your head – fast.
Sometimes, you are only aware of the one right in front of you and not the one that has already drawn a bead on your unprotected scalp from above and behind.
The first moment of awareness comes much too late, for it involves pain. If you are particularly unlucky, it will also involve a little bloodshed.
Thwack, ouch
So you spin round to confront the bird that has already danced on and skipped a dozen feet up into the air and by spinning, you have left yourself vulnerable to the one that moments ago was right in front of you and which is now right behind you. Thwack. Ouch. Again.
This is the loyalty test, to see if you will prove to be fit company for the natives of the Isle of May.
You learn quickly that the bird will fly only at the highest point of your person, so either wear a hat (doesn't reduce the frequency or the perverse thrill of the attacks but dulls the pain and prevents loss of blood), or hold up a clenched fist above your head or your clenched fist with something in it. Or carry a stick.
I have, as you have probably guessed by now, just been to the Isle of May again and renewed this unique association with what remains one of my very favourite birds.
This I time I tried a variation on the theme of holding something in my hand – my camera. And whenever a tern lined up in hun-in-the-sun pose, I tried to take its picture.
The results were a lot of pictures of blurry close-up bits of bird but also a couple of shots that conveyed a fraction of the essentially untameable magic of being in such a place.
You run the gauntlet, which is not without its hilarious side and you emerge beyond it into a kind of wonderland.
You forget the island itself and you are drawn helplessly into an atmosphere that is utterly given over to birds.
Their voices are constant and clamorous but somehow, you become attuned to them and you hear them as a kind of layer of nature's speech that overlays the stupendous silence of all oceanic rocks.
And of course there are the puffins, who have the capacity to make bird-lovers out of the Arctic tern's most hapless victims.
You see, you were right all along. It is all about the balance of nature. Or as Snoopy put it: "Those who believe in the balance of nature are the ones that don't get eaten."