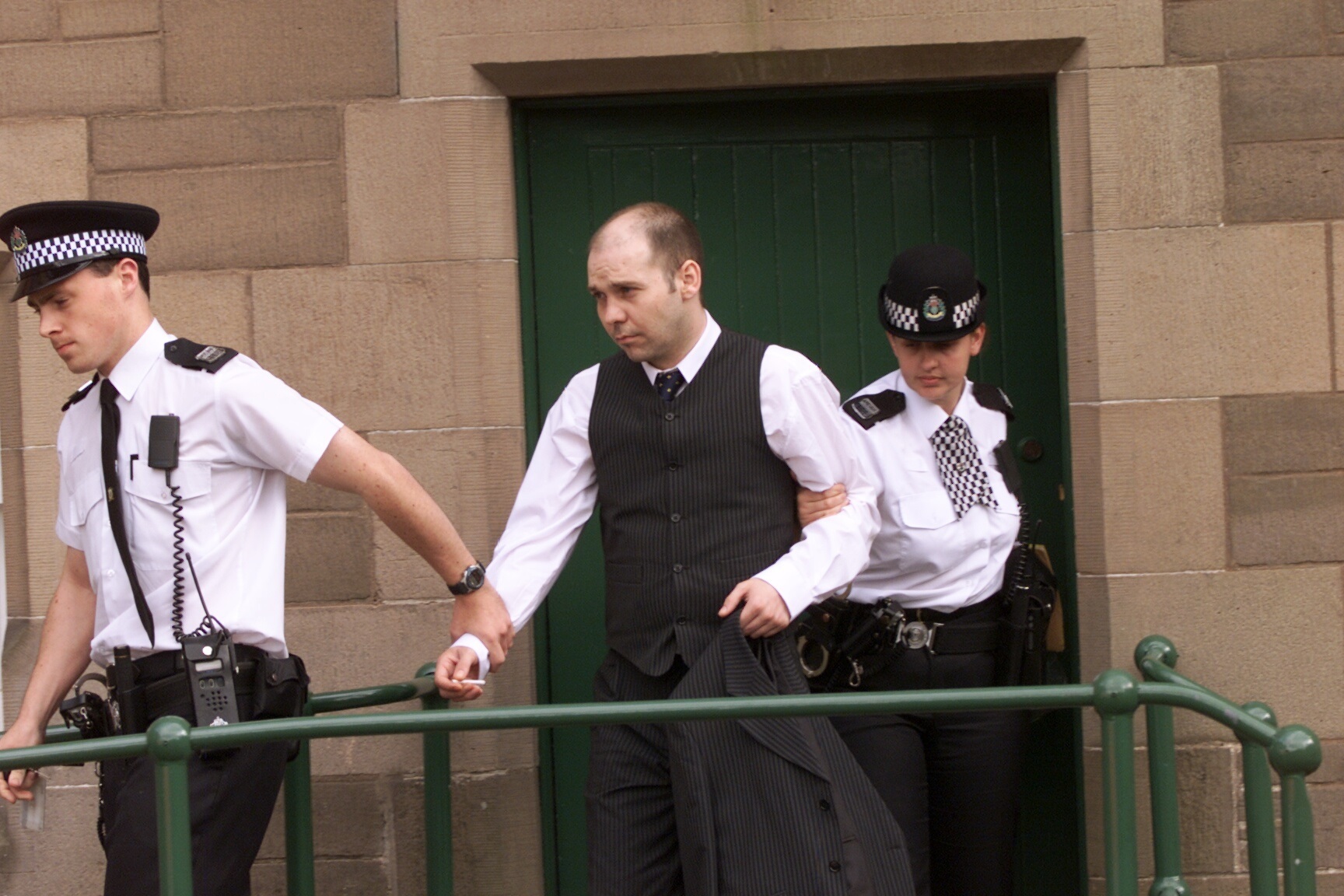 A Dundee murderer who beat his victim with a metal bar before stabbing him to death has died in prison.
David Roache, who was 43, was convicted of murdering Hilltown grandfather John Kelly in 2002.
Roache died at HMP Low Moss on Saturday.
The Scottish Prison Service said a fatal accident inquiry may be held into his death. Police Scotland have been advised of his death and say a report will be submitted to the Procurator Fiscal.
Roache was told he must spent at least 15 years in prison for the "savage and prolonged" attack he carried out John Kelly when he was sentenced at the High Court in Forfar in 2002.
A jury found Roache, who was then 29, guilty of the murder after an hour and a half of deliberations.
Roache had denied murdering John Flynn Longmuir Kelly, Hilltown, on March 26, at a path between Rosebank Street and Stirling Street, in Stirling Street and Hilltown by repeatedly butting him on the head, chasing him and repeatedly striking him on the head and body with a metal bar and a knife or similar instruments.
During the trial, the jury heard there had been bad feeling between the two men prior to March 26 following a dispute over money.
Mr Kelly had invited Roache out for a drink and when the two walked through a park near Stirling Street, a fight began.
Witnesses said they saw Roach repeatedly headbutting Mr Kelly and striking him with a metal bar.
Mr Kelly then managed to free himself and, leaving a trail of blood 60 yards long, ran to nearby Hilltown where Roache caught up with him and continued the assault.
Witnesses had telephoned the police and CCTV cameras picked up the end of the frenzied attack where Roache was seen to stab Mr Kelly repeatedly as he lay defenceless on the ground.
The court heard Mr Kelly had received two fatal blows, one of which pierced his lung and severed two main arteries and another which went through his left eye and into his brain.